Home Trust Secured Visa Card

Welcome Bonus
The Home Trust Secured Visa card is suited for people who need to rebuild or reestablish credit.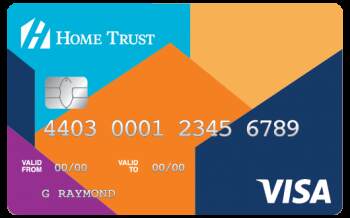 Card Details
Home Trust Secured Visa Card Review 2023

The best way to get the credit you deserve.The application process is very simple and almost everybody is approved!
Build or re-build your credit, even if you've had credit difficulties in the past,
or have never had a credit card before! An excellent opportunity to establish your credit rating.
Virtually everyone is approved.
Get all the benefits of Visa* while re-building your credit:
Make purchases over the phone or online
Plan and book a vacation
Access cash anytime, anywhere from over 1 million ATMs around the world displaying the Visa or Plus logo
Shop at over 24 million locations worldwide
The Home Trust Secured Visa Card is not available to residents of Quebec.
Insurance
Priority airport services

No

Airport lounge access

No

Concierge service

No

Balance protection(Optional)

No

Purchase Security & Extended Protection Insurance

NO

Flight delay insurance,Baggage Insurance

No

Vehicle rental insurance

No

Travel accident insurance

No

Travel medical insurance

No
Fees and Eligibility
Fees
Annual Fee:

$59

Additional Card Fee:

$0

Purchases Interest Rate:

14.9%

Cash Advance Interest Rate:

19.8%
Eligibility
You're a Canadian resident
You've reached the age of majority in your province or territory
Recommended Credit Score:
Our Rating
Rating Methodology:
My Rate Compass's ratings are determined by our editorial team. Our editors rate credit cards objectively based on the benefits and features the credit card offers, interest rates, the fees, and how a credit card compares with other cards in its category.
Credit card rating methodology
Pros and Cons
Low interest rate of 14.90% for purchases
The application process is very simple and almost everybody is approved!
No Annual Fee: The annual fee is the cost that your credit card provider automatically charges each year to your account to allow you to keep the card account open. There is no annual fee for this card.


No-Interest Grace Period: 21 Days
The grace period is the time you have to pay your balance in full without incurring a finance charge at the end of your billing period.


Set your own credit limit
Your credit limit is set based on your deposit and can range from $500 to $10,000. Your deposit amount will be your credit limit.You can choose your own credit limit and spending power with this card which gives you a lot of flexibility.


90 days Purchase protection
Insures eligible items against theft or damage for 90 days from the date of purchase


Shop and pay online
You can use your credit card to shop online, pay bills and set up accounts online


Visa Worldwide acceptance
You can use your credit card everywhere Visa is accepted in the world. Visa offers a secure and reliable method of payment in 200+ countries and territories.
Editor's Review
The Home Trust secured credit card is an excellent credit card that enables those who do not have a good credit score to rebuild and reestablish it.The card has an interest rate of 14.90% on purchases.
Almost everyone is approved(No credit, poor credit, bankruptcy and consumer proposal).
To be approved for this secured credit card, the applicants need to provide a security deposit of $500 minimum and be of the age of majority in the province of residence.
This credit card does not offer any rewards but provides purchase protection to insure eligible items against theft or damage for 90 days from the date of purchase.
Each month Home Trust reports to Equifax and Transunion. This will ensure that your payment and credit history related to your Home Trust Secured credit card is updated with the major Canadians credit bureaus accordingly. You will need to make your payments on time each month to rebuild your credit.
Home Trust will give you back your deposit when you close your account.
The Home Trust secured credit card is one of the best cards in the market that can help you build your credit.
https://www.hometrust.ca/credit-cards/secured-visa-card/visa-form/?product=lowrate
Awards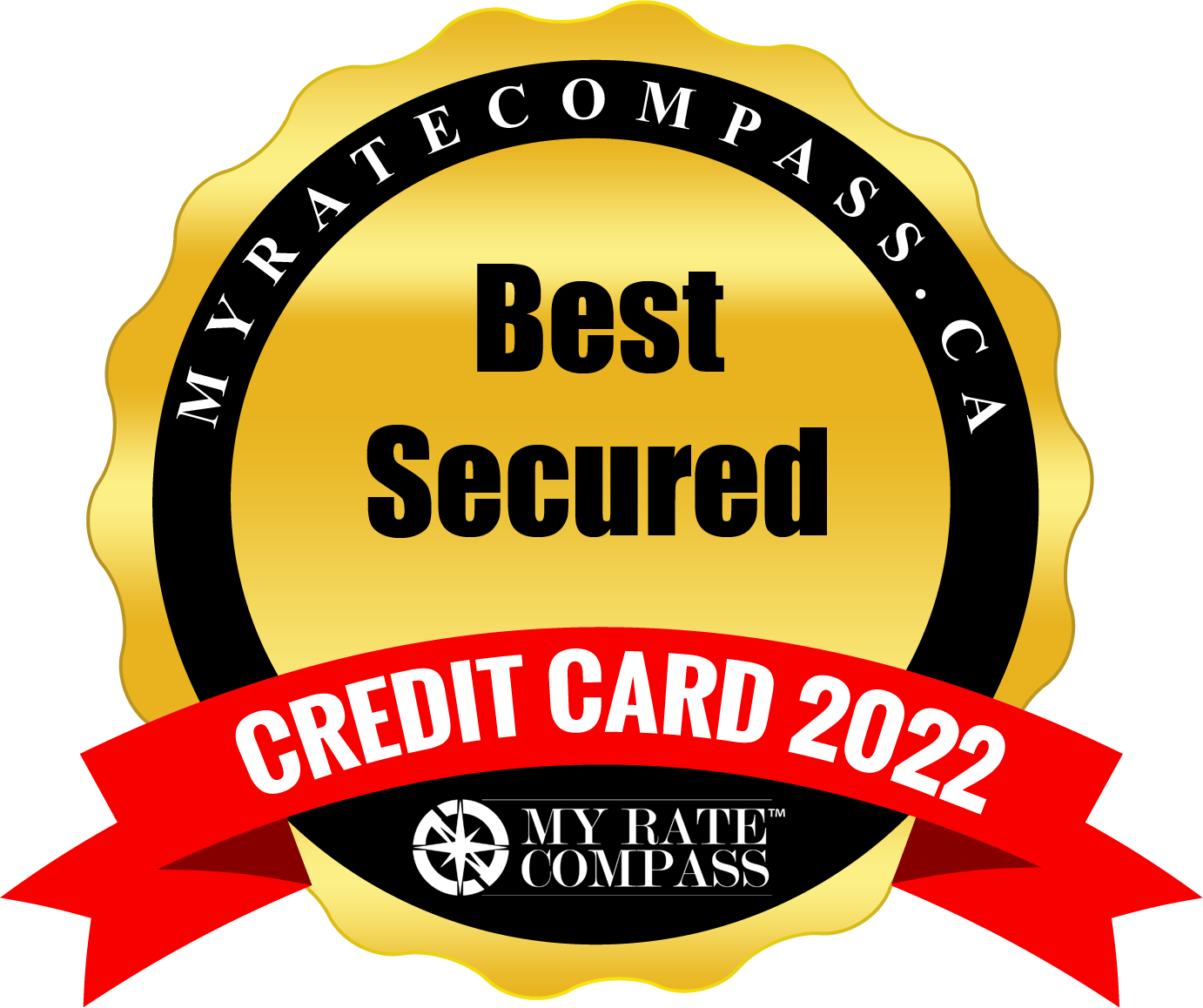 Compare Credit Cards
Compare credit cards side by side and choose the best option to maximize cash back, rewards, pay down debt, and save money on interest.
Compare Cards

Help me Select a Credit Card
Find the credit card that is right for your needs and lifestyle by using our free credit card selector tool.
Find a Card