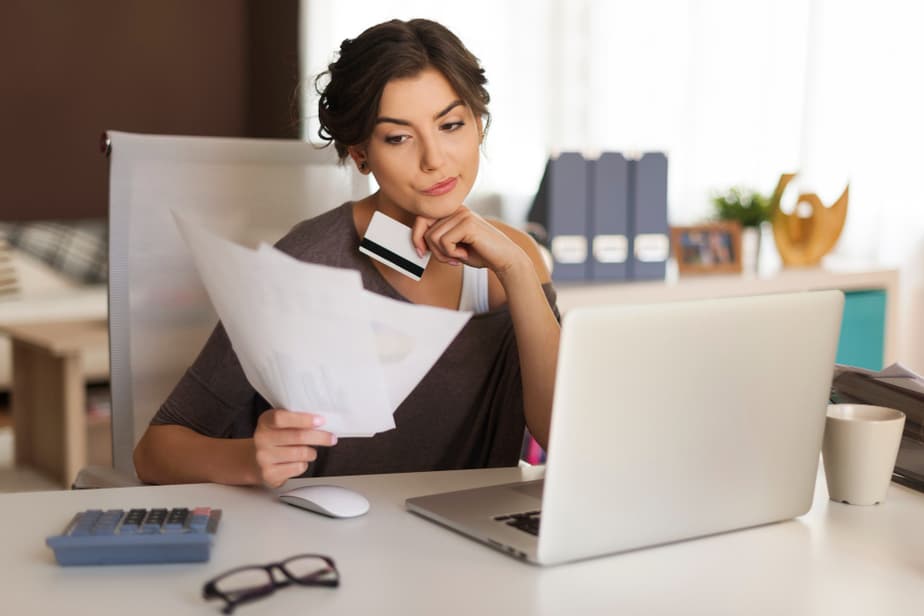 Checking your credit report and ensuring accuracy is an important step for identity theft prevention, financial planning, and security. Your credit score affects your ability to take out loans, credit cards, mortgages, and other credit products. It can even affect some employment opportunities.
To maintain accuracy, you should check your credit report at least once a year. Confirm that all activity reflects what really happened. If you find an error, begin the dispute process as quickly as possible to make the correction. Errors can include wrong personal information, addresses, date of birth, payment history, loan details or even accounts you never opened. To learn more about errors and the dispute process, continue reading below.
What is included in my credit report?
A credit report will always have identifying information of the individual in question. Information like your name, address, Social Insurance Number, and date of birth.
In Canada there are two credit bureau agencies that create credit reports and provide credit scores: Equifax and Transunion. Both credit bureaus gather the same information to form a unique credit score. Even though the scores provided by the agencies differ slightly, they consider the same inputs. Most financial institutions use only one of these agencies to pull credit reports for extending credit, but provide information to both.
Both Equifax and Transunion credit reports will have a summary of all your credit activity for the last 6 to 7 years. A credit report gives a quick look at how responsible you have been with credit and payments in the past. Your payment history will show up, as well as all credit accounts that are currently open in your name. Details like account limits, highest debt load, account types, and length you have had accounts open will be available too. Any inquires made into your credit report will also be reflected.
Any information on accounts that have gone into collections would also be listed. These can include phone bills, government fines, credit cards, loans and so on. Any company that provides services or loans in exchange for payment can report to the credit bureaus. With that in mind, not all lenders and creditors do.
Other details that would be on your credit report include any bankruptcies or consumer proposals filed. Details regarding the date of filing and type of bankruptcy or proposal would be listed as well.
Why would there be an error on my credit report?
Mistakes happen. Lenders can report incorrect information to the credit bureaus. This can happen because of misspelled names or false contact information. Occasionally these small errors will merge your credit history with a completely different person. This is why it is important to check your report and dispute any errors you see. Other common errors, aside from identity related errors, include misreported credit and loan account details, account balances and limits, and past errors that can return to your credit report.
How to dispute errors on your credit report
If you found errors on your credit report, follow these steps to dispute:
Step 1: Find Errors
Pull you own credit reports and confirm all the details. Take note of any errors in personal and account details.
Step 2: Get Proof
Gather evidence to disprove the incorrect information. For false personal information, have personal identification ready. If any account information is wrong, you will want receipts, statements, loan agreements or any other documents that would show the real standing of your accounts. The step is necessary because most credit bureau will ask for supporting information related to errors.
Step 3: Dispute Errors
Contact both credit bureaus, Equifax and Transunion, to dispute the identified errors. Each credit bureau can and likely will ask for supporting information and documents. Below is the listed information required to start both online dispute processes.
Equifax allows you to dispute any information either online or by mail. Transunion allows you to dispute any information online, by phone or by mail. To start the online dispute processes for both bureaus, you will need your full name, Social Insurance Number, date of birth, current address, previous address, name of the disputed item, and the reason for the dispute.
This will start the investigation and both credit bureaus would contact creditors. If the creditor agrees there is incorrect information, the error will be fixed.
Step 4: Contact Creditors Yourself
If you contact the company who has reported the error on your credit report, you may be able to expedite the process and get them to fix the error in advanced. You should ask them to contact the credit bureaus and have the information updated.
Step 5: Escalate
Sometimes errors are not fixed through initial communications. At these times, be prepared to escalate your case to someone of a higher level at the credit bureau or with the creditor who has reported the error. There are regulations stating federal companies must have complaint-handling procedures for disputes. Ensure you are advocating for yourself if you know an error has been made. Failing to address errors could impact your financial goals and future.
Step 6: Consumer Statement
If all fails and you cannot get an error removed, you can add a consumer statement to your credit report. This statement is short and explains the situation from your own words. People who review your credit report in the future can see this statement and may take it into consideration.
Final Thoughts
A clean credit report and good credit score are important for financial health and maintenance. Any errors can damage your credit score and create red flags in your report. This could impede your ability to get a credit card, car loan, mortgage, or sometimes even a job. Check your credit report at least once a year and follow up on any errors. In addition, if you are planning on applying for credit soon, it's wise to review your report before lenders do.