Tangerine - 5 Year Fixed Saskatchewan Rate
Lender: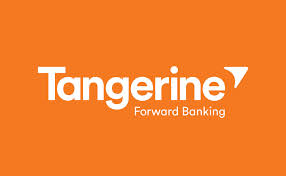 Yes
Rate Hold
The amount of time that a lender will guarantee a loan's interest rate. (Usually between 60 and 120 days).
Yes
Monthly Prepayment
You can increase your monthly mortgage payment to pay down your mortgage faster.
Yes
Annual Prepayment
You can make a lump-sum payment each year to pay down your mortgage faster.
Report an Error
INTRO OFFER

A Mortgage that can get you to the finish line fast(er).

Apply for a Mortgage by August 20, 2021 and cross the finish line with a cash Bonus of $1,500**. Plus, a
great low rate like the 5 year variable rate Mortgage, which is now at 1.35% / 1.37% APR*, could help
you make your big move.

Earn a Bonus of $1,500 if you're approved for an eligible Tangerine Mortgage of at least $250,000 and it
funds within 120 days of your application submission. The Bonus will be deposited to your Tangerine
Chequing Account within 30 days of the funding of your Mortgage.

Get a great rate up front guaranteed for 120 days.

Dedicated support
Once your application is approved, you get a dedicated Mortgage Account Manager to help you every step of the way.

Portable
If you happen to move, you can take your Mortgage with you penalty-free at your current rate, term and loan amount.

Flexible prepayment options
Each year you can make lump sum prepayments up to 25% of your original Mortgage amount, and increase your regular Mortgage payments by up to 25% of your original Mortgage payment. You can do this on any payment date
Not ready yet for a mortgage. You can sign up for our mortgage rates alert and you will be notified when the rates change.