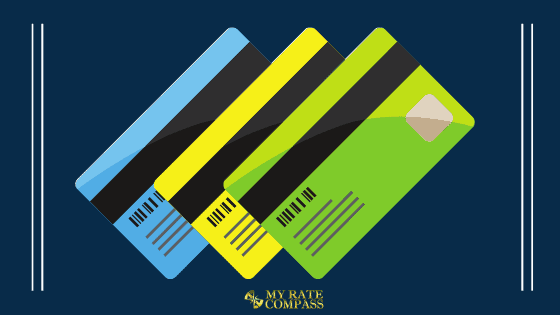 How to responsibly use your credit card
A credit card is a great way to make purchases and track your spending, but it can also be an easy way to get into a lot of debt. When it comes to swiping your credit card for purchases, the only time you really know you've spent too much, is if your card has reached its limit and is declined. In my opinion a credit card should always be seen as a tool, not a resource. A way to purchase things quickly, without having to carry lots of cash around. Here are a few easy ways to make sure you're using your credit card responsibly.
1) Have the funds
Every time you charge something to your credit card, you should already have the funds in your bank account to pay it off when the bill arrives. It's easy to charge a purchase now and think to yourself I'll get paid later this month and have the money to pay the balance then. This is a dangerous approach. Inevitably something will come up between now and then that you will need money for. Maybe an emergency car repair or you get sick and have to take time off work or a friend last minute comes into town and you want to meet up for dinner. All of these unplanned expenses will make your credit balance harder to pay down.
2) Understand your interest rate
Credit card companies have notoriously high interest rates. Understand how they work and how quickly the interest charges can add up. The best way to do this is to know what your credit cards annual percentage rate (APR) is. It is listed on every statement you get. The ARP is the interest you pay to borrow money. It is the annual rate but is compounded daily if you don't pay your balance off in full. Generally credit card companies give you at least a 21 day grace period to pay off your purchases without charging any interest.
3) What is the mininum payment?
The credit card company requires you to make a minimum payment by a certain date. In Canada they are obligated to tell you how long it would take to pay that balance off if you only made minimum payments. In the majority of cases it would take years and cost you more in interest payments. Making minimum payments keeps your account in good standing but that automatically means all the purchases you made that month are subject to the credit cards APR. Recently Quebec updated its rules on minimum credit card payments. Banks are now required to ask Quebec residents to pay at least five per cent of the balance owing on their credit card. This is much higher than it is for the rest of Canadian card holders, who are obligated to pay only two per cent of their balance as a minimum payment.
4) Credit card rewards
Many people buy everything on credit card to collect points. From gas, to groceries, to a coffee at your local shop. Consumers prefer to charge it to a card for the convenience and the extra rewards. But those points may be costing you. Studies show we spend a lot more when we shop with a credit card. A 2011 paper called "Always Leave Home Without It: A Further Investigation of the Credit-Card Effect on Willingness to Pay," found we spend up to 100 per cent more when we pay with a credit card. In one example the study gave participants credit cards to buy baseball tickets. It found participants were willing to pay double what someone with cash was for the same tickets.
5) Credit cards provide security
One of the best reasons to use a credit card is they provide some insurance. In many cases they may provide free adds-on like travel and auto insurance if you buy related items on their card. Premium credit cards offer purchase protection on items that get lost or stolen that you charged to a credit card. As well if your wallet is stolen and your card is used, you are not required to pay for those illegitimate purchases. When you pay in cash you don't get the same security.
6) When to use, when to leave at home

There is no good reason to always pay with a credit card. For smaller consumable items using cash may keep your budget in check. But on the most part buying travel and big ticket items on a credit card is always wise. Using credit cards for online purchase also makes more sense than using a third party provider that has access to your bank account. A credit card is an excellent way to track your spending too, because each month you get a statement will all the purchases you made. This way you can easily reconcile all your charges after the month is over.
We're living in an increasingly cashless society and the better you can control your spending on credit cards the better handle you will have on your personal finances in the future.