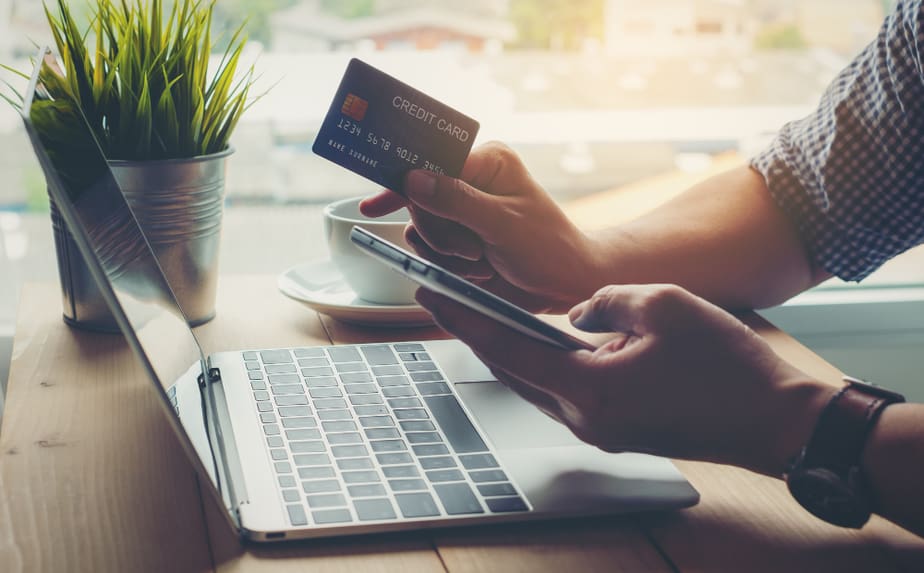 Prepaid Credit Cards Canada

In the world of personal finance, you may have heard of prepaid cards. If you haven't, you've come to the right place to learn all about them! Prepaid cards come in the form of both debit and credit cards. Their primary benefit is that they can be used by individuals who aren't eligible for regular banking products. To learn more, continue reading below.
How Do Prepaid Credit Cards Work?
Prepaid cards are not attached to a traditional financial institution the way regular debit or credit cards are. Furthermore, a bank account and credit score is not required to get a prepaid card. Instead, a deposit is required to get a prepaid card which then becomes the maximum amount you can spend. For example, if you deposit $1,000, you can spend up to $1,000 on the prepaid card. Prepaid cards can be used for virtually anything that a regular debit or credit card could be used for including internet purchases and ATM withdrawals.
All of the features of a prepaid card make it one of the most accessible payment methods available nationwide. In fact, prepaid cards can help those who cannot get approved for regular credit or debit cards. They are also ideal for those looking for a budgeting tool that controls spending better.
Prepaid Debit versus Prepaid Credit Cards
Prepaid debit and credit cards were not made equally. Prepaid debit cards are loaded with funds and can then be used to make purchases. This type of card might be used for a one-time purchase, to remain anonymous to the vendor and is not always accepted for online purchases, depending on the vendor. Prepaid debit cards are not subject to interest either which will give your wallet a break!
Similarly to a prepaid debit card, prepaid credit cards require a deposit. Usually, when the credit card holder pays their owed balance every month on time and in full, or at least makes the minimum payment, their credit score will increase. If the prepaid credit card is not managed properly, then the cardholder's credit score decreases and the card issuer can tap into the deposit to cover the charges. This is how a secured credit card works, only secured credit cards help build credit and the balance will incur interest if not paid. Unsecured prepaid credit cards do not incur interest or help build credit. Instead, they operate like a prepaid debit card, we will explore this concept further below.
The most notable difference between prepaid debit and credit cards is that a prepaid debit card does not impact your credit rating at all. On the other hand, a prepaid, secured credit card does impact your credit rating which offers the user a chance to build or rebuild credit.
Secured versus Unsecured Prepaid Credit Cards
Prepaid credit cards can be either secured or unsecured. A secured credit card has an asset assigned to it in the form of collateral, most often the collateral is a cash deposit. Once the card is secured by the cash, the cardholder can start using the credit card and must pay the balance when its due, otherwise interest charges will apply. The deposit is seized by the lender in the event that the cardholder defaults on payment, similarly to collateral on a loan.
An unsecured prepaid credit card requires a cash deposit as well, but the deposit is a prepayment, not collateral. The deposit becomes the amount available for the cardholder to spend. When all the funds have been spent, the card can no longer be used or can be reloaded for future use. Unsecured cards do not incur interest because there is no balance owing that can accrue interest. Unlike with secured prepaid credit cards, unsecured credit cards don't help build or rebuild credit because they work similarly to a prepaid debit card.
Advantages & Disadvantages of prepaid credit cards
Studies have shown that many Canadians are interested in using prepaid cards. You might be wondering what Canadians are attracted to exactly. In addition to the advantages of prepaid cards, we will also explore the disadvantages below.
Advantages
Secure Form of Payment. Anything you can purchase with a debit or credit card can be securely purchased by a prepaid card as well.
Work Around Credit Issues. Canadians who have credit issues or are trying to build credit can use prepaid cards to work on improving their credit rating. Prepaid cards can help Canadians get into a better financial position as well.
Reduced or Eliminated Costs. Working with a bank comes with fees and interest. Prepaid cards usually do not have these costs and, if they do, they're much lower.
Automatic Payments. Prepaid cards allow individuals to make automatic payments just like regular debit and credit cards.
Budgeting Tool. Prepaid cards help individuals follow a budget if controlling expenses is a problem.
Disadvantages
Transaction Fees. Prepaid cards are widely accepted but they can have high transaction fees.
Strict Credit Limits. You're only allowed to spend as much as you deposited. This amount is not flexible which can become frustrating in tight situations.
Types of Prepaid Credit Cards
The most significant advantage of a prepaid credit card is it helps individuals build or improve their credit. Prepaid credit cards also have low annual fees, more perks than prepaid debit cards and are sometimes available to those 16 years of age or older. Below are some prepaid credit cards available to Canadians.
Refresh Financial Secured Visa.Refresh Financial's Secured Visa Card helps you establish and rebuild your credit and improve your credit score. Anyone with little or no credit, bankruptcy and consumer proposals can apply.All you need is a security deposit to get approved. As you use your card and make monthly payments on time, they are reported to the credit bureaus and this builds your credit score.
Home Trust Secured Visa No Annual Fee. To obtain this card, the individual does not need to have a minimum credit score requirement. There is also some flexibility with the annual fees depending on the interest rate you pick ($59 annual fee with 14.9% interest or $0 annual fee with 19.99% interest). Finally, international cash withdrawals are widely accepted and deposits range from $500 to $10,000.
Types of Prepaid Debit Cards
Prepaid debit cards are ideal for cashless shopping, managing money, avoiding annual fees, gifting, working around financial institutions and are virtually accessible to everyone. Below are some prepaid debit cards available on the Canadian market.
CIBC Conversion Card. This card is a prepaid debit card that is designed for travelling abroad. Typically, most prepaid debit cards are not meant for travel, CIBC's Conversion Card is the exception. As a matter of fact, you can load up to 10 different currencies onto the card and spend them abroad individually. All exchange rate fees are avoided while you're spending abroad so long as the currency was previously loaded.
Canada Post Prepaid Reloadable Visa. In Canada, not every individual is able to get approved for a credit card nor does everyone have a bank account. This card allows individuals to manage money using an app without a bank account or credit check. A valid piece of photo identification is needed plus a $15 fee to buy the card. Reloads to the card costs $3 each.
CIBC Smart Prepaid Visa. A gift almost everyone loves is cold, hard cash. The next best gift is a prepaid debit card! Once the card's balance is used, it can easily be reloaded.
Which Prepaid Credit Card Is Right For Me?
When shopping for a prepaid card, consider your financial goals and current situation. Using that information, you can pick a card that suits your needs and possibly offers some other benefits such as points or rewards. Happy prepaid card hunting!