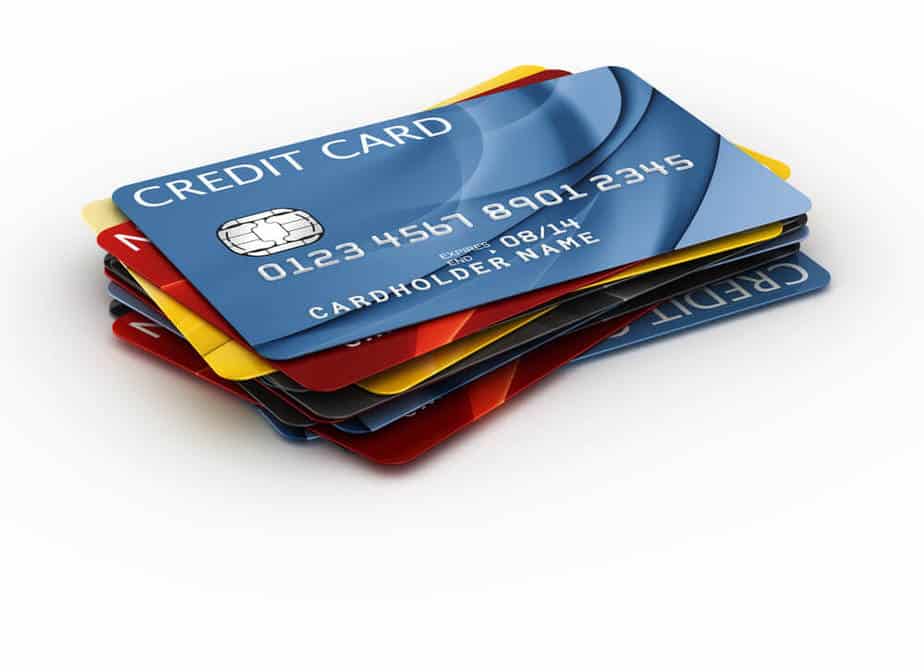 Types of Credit Card
Previously, owning a credit card was easy: one card for one person and for all transactions. Today, you can own two or more credit cards depending on your lifestyle. With a range of fees, interest rates, and reward programs, it's now more important to know which credit card best suits your lifestyle and financial situation.
You may be wondering:
Which credit card is for me?
Where can I use it?
What are the rewards?
Can I qualify? What if I have a low credit rating?
Am I getting the most out of my credit card?
There's only one way to find out. Here are the common credit card types available in Canada:
Unsecured Credit Cards
These credit cards are acquired through banks and financial groups. Because they are "unsecured," you don't have to put a security deposit or collateral And the application is easy if you have a favorable credit rating.
Unsecured credit cards vary in annual fees, interest rates, and rewards. Let's look at the different types of unsecured credit cards:
Also known as Low APR credit cards, these credit cards are great if you carry a balance each month. Their zero interest and low installment payment terms are also very useful when you need to make a large purchase.
Low-interest credit cards can have a single fixed rate annual percentage rate (APR) or a low APR that increases after a specific period. Because these credit cards have different terms, it's best to read the terms and conditions of the introductory rate to avoid surprises such as accumulated interest.
Getting a credit card with no annual fee will help you maximize earnings while minimizing costs. Just like any other unsecured credit card, a no-fee credit card helps you earn rewards such as hotel stays, merchandise, miles, and cashbacks.
Here's the caveat: annual fees on credit cards can also mean higher rewards. However, if you'd rather save money than earn rewards, then you may want to check out credit cards with no annual fees.
This type of credit card gives more rewards on credit purchases. There are three general types of rewards: travel, cashback, and points. Cashback credit cards are popular because they give cash rewards for each purchase. You can redeem these rewards for cash to buy goods.
On the other hand, general rewards credit cards give you points that you can use for plane tickets, gift cards, and merchandise. Some rewards cards are partnered with certain companies and brands. If you want to accumulate rewards for certain brands, then you might want to get a rewards credit card. Some examples are hotel rewards cards, gas cards with points or rebates, and retail rewards cards. If you are a frequent traveler, then you might want to apply for airline mile / frequent flier credit cards.
Rewards credit cards are recommended for individuals who regularly pay off their balances. This way, you can maximize the rewards by minimizing finance charges.
Ideal for people with already existing credit card debt, balance transfer credit cards have a low-interest rate and a lower introductory rate on balance transfers for a period of time. Apply for a balance transfer credit card if you want to save money from your high-interest-rate balance.
When comparing credit cards, look at the duration of the payment term and the interest rate. Ask yourself: How long can I pay my debt without interest? The longer the zero-interest payment period and the lower the rate, the better.
You may also want to compare the balance transfer fee of these credit cards. Most balance transfer cards have a "teaser" interest rate of 0% that can last for several months to a year. Always make sure to review the terms and conditions of each card before you apply.
A secured credit card is a good option for people who want to build their credit score or repair damaged credit. Unlike unsecured cards, this type of credit card requires a security deposit. The credit limit of each card depends on the amount of your deposit.
Secured credit cards have different annual fees and interest rates. If you want to rebuild your credit, go for secured cards from financial institutions that also offer unsecured credit cards. A consistent track record of on-time payments may earn you an upgrade to an unsecured card.
Business credit cards help entrepreneurs separate their business and personal expenses while providing additional features and rewards ideal for business owners. For example, these cards give the flexibility on payments, rewards on typical office purchases, and airport lounge access. Some business credit cards also include free supplementary credit cards for employees. Other "business perks" include higher credit limits, expense management reports, and purchase protection policies.
These credit cards are for Canadians who love to shop across the border – whether it's buying online from US retailers or booking hotels out of the country. With a U.S. dollar credit card, you can spend money and pay bills in U.S. currency which eliminates discrepancies in exchange rates and conversion fees.
Tip: Consider applying for U.S. dollar credit cards if you regularly travel across the border, buy items from U.S. retailers and vendors, or have a U.S. dollar bank account.
Getting a student credit card is your first step to building your credit history. The key is to look for a card with low-interest rates, no annual fees, and generous rewards. By faithfully paying off your balance each month, you can establish a good credit rating that will help you in your future application for a house or car loan.
However, remember that being in college does not automatically qualify you for a student credit card. You may need to show proof of income and good credit history to get approved. In this case, the best option is to get a secured credit card.
Which credit card is for me?
There are different types of credit cards in Canada. Finding the right one depends on your credit history, lifestyle, and income. Unsecured credit cards give rewards, secured cards help you build your credit history, and business credit cards have features that are helpful for entrepreneurs. We recommend comparing interest rates, payment terms, annual fees, and rewards to find the right credit card for you.