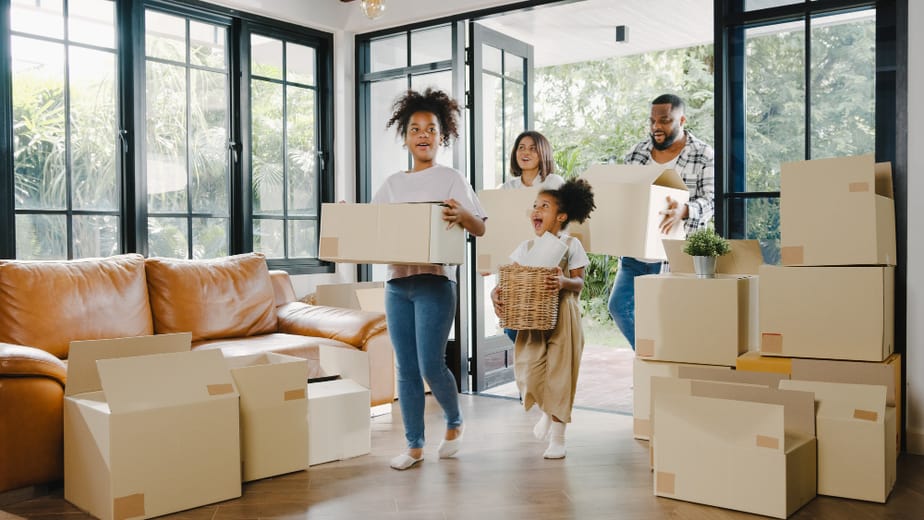 Best Home Insurance Companies in Canada
Finding the right home insurance to meet your needs can feel like a struggle, especially with all the options available on the market. To help, here is a list of the best home insurance companies in Canada. Read below for a review and facts on each insurance company.
RBC Insurance
RBC Insurance is backed by one of Canada's big banks. As an existing RBC customer, it may seem like the logical choice for home insurance. Although, RBC Insurance isn't administered by RBC bank directly. To get it, you must call an insurance agent on the phone or go to a RBC Insurance Store location. Communicating with a different division of a company is a normal experience but, in this case, RBC sold their insurance sector to Aviva in 2016. RBC still backs and advertises RBC Insurance, but Aviva oversees the administration. This somewhat confusing partnership creates small hurdles for customers, including the need to call and cancel insurance separately from mortgages, even when your mortgage is through RBC. While RBC Insurance has all the luxuries of large insurance companies, they lack the customer service Canada's big banks are known for. Aviva does somehow mange to keep the customer satisfaction of RBC Insurance high though. They do not have Green Coverage, for energy efficient upgrades on claims, and they do not offer home sharing options for insurance.


Allstate
Allstate is one of the largest insurance companies in the US. In Canada, they only operate in 5 provinces: Alberta, Ontario, Quebec, New Brunswick, and Nova Scotia. Although, this doesn't eliminate Allstate as a key insurance company in Canada. They offer everything you'd need and expect from a home insurance company while offering some of the best discounts for having multiple insurance packages with them. They also offer retirement age and mortgage-free discounts. With exclusive in-house agents, Allstate offers excellent and streamlined services from purchasing insurance to making claims. By not outsourcing the sale of their insurance policies to external insurance brokers, Allstate is able to provide knowledgeable and quick responses. Some of the downsides of Allstate is that they are not well reviewed online, and they do not offer green coverage.


Belairdirect
As a Canadian company founded in Quebec, belairdirect is known to have great customer service. With insurance packages for home, auto, and travel; belairdirect offers great discount bundles on multiple insurances. With policy and claim management fully online, belairdirect has eliminated the need to call in for every little concern, while speeding up the timeframe of claims. This may be a draw back for those who want in person services but allows belairdirect to offer competitive rates and attractive discounts. Coverage options aren't nationwide, belairdirect only offers home insurance in Alberta, Ontario, Quebec, New Brunswick, Nova Scotia, Prince Edward Island and British Columbia.


TD Insurance
TD Insurance is the insurance division of TD Bank. Being owned and operated by one of Canada's big banks it is considered safe and reliable. TD Insurance offers basic insurance packages that cover common insurable issues, and they have Enhanced Home Protection for those who want the best coverage. Applying for home insurance online with TD Insurance will automatically earn new clients a 5% discount on their policy. This streamlined application process is a part of TD Insurance's business model as they have no physical locations to go in and get insurance. Everything must be done over the phone or online. This could be a huge benefit for some but a draw back for others who want an in-person service experience. Reviews for TD Insurance customer service are not great, with the most common issue being how long it takes to reach a customer service agent on the phone.


Desjardins General Insurance
Desjardins General Insurance opened in Quebec in 1944 and has become a well-known name in the province. They now offer home insurance in Quebec, Alberta, and Ontario. While only operating in three provinces, Desjardins General Insurance manages to be the third largest insurance agency in Canada. In 2015, Desjardins General Insurance acquired State Farm Canada insurance thereby increasing their presence in the industry. They offer great home insurance packages at fair prices with increased offerings at additional costs. By having home security systems, you may be entitled to discounts on home insurance with Desjardins General Insurance. In addition, without claims, Desjardins offers increased discounts to rates. As with most insurance companies the largest customer complaint is the timeliness of customer service. Otherwise, Desjardins General Insurance is a great company with a great reputation and highly recommended as an option to at least get a quote from.


Aviva Insurance
Aviva Insurance is an independent insurance company operating in Canada since 1999. It has grown to serve just under 1 million customers across the country. They offer great, basic packages and any add-ons you may like to include. Aviva is considered a trustworthy company with over twenty years in business. The largest concern with Aviva is the customer service, as is the concern with most insurance companies. Although, Aviva seems to fall a little behind every other company due to complaints of long processing times for claims. They do have a simple online application which could get you a quote in under five minutes.


Johnson Insurance
Founded in St. John's, Newfoundland in 1880, Johnson Insurance led the way in Canadian insurance being the first to offer monthly payment options in 1950. In 1960, it was the first insurance company to offer bundle benefits with one monthly charge. Today, the Canadian company is owned by RSA Insurance Group, a U.K.-headquartered insurance company. With online operations in all of Canada except Nunavut, they still focus on home insurance, with most offices in the Maritime Provinces. This is the company to go to for more local roots.


Intact Insurance
Canada's largest operator of insurance, Intact, has over four million customers across the entire country. They have a 30-minute guarantee for claims, meaning when you call in, you will be connected to an agent and your claim will begin within 30 minutes. This is a nice touch and promises those customers who find wait times for customer service with other insurance companies a problem. While 30 minutes may not be fast, having a known and realistic timeline can bring many people comfort. Intact Insurance has one of the best ratings online for customer service and is quick to respond and resolve negative reviews and complaints. Having presence across the country, Intact does not offer all it's insurance options in every province, which can be an issue for those looking to bundle services.


The Co-operators
A fully Canadian owned and operated company, The Co-operators is a true co-operative owned by its members. It is the 5th largest insurance company in Canada. With consistent customer satisfaction, customers can make phone claims 24 hours a day, 7 days a week. The company does higher rates than other insurance companies, but the improved service may make it acceptable to some customers. Quotes are free and done online if you would like to do price comparisons. The Co-operators do not offer any additional living expenses insurance if you are making a claim and are displaced from your home.