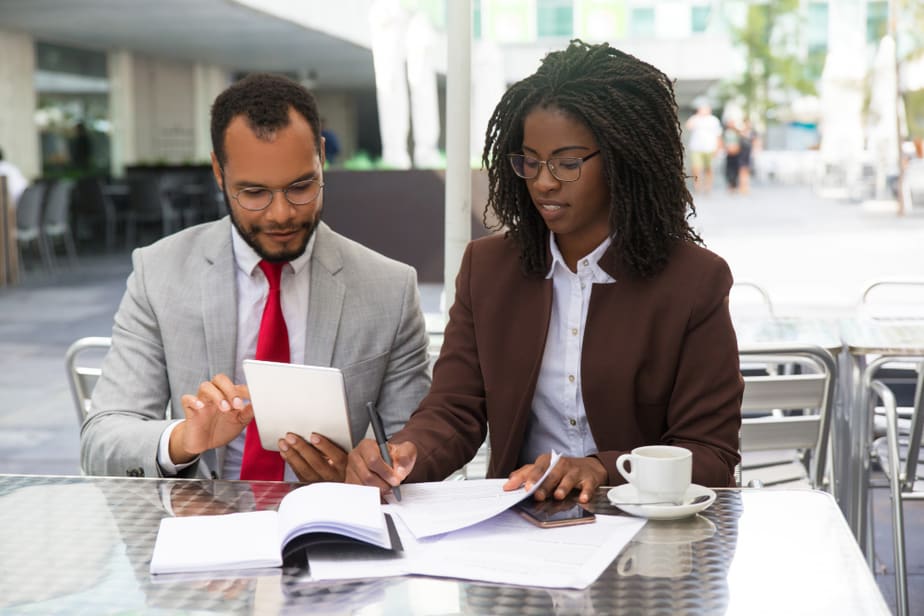 How to get a personal loan with bad credit
Just a few decades ago, if you wanted a personal loan you had to apply in your local bank office and then wait days to find out whether or not you were approved. Now that everything is digital, you can find out if you are approved for a personal loan in seconds. This can make personal loans a very alluring option if you have a sudden, unexpected expense or need access to funds immediately.
However, although personal loan applications are available with the click of a button, one thing has not changed- credit requirements. Securing a personal loan with bad credit is just as difficult for borrowers now as it was then. However, the internet has allowed borrowers access to a larger variety of lenders and that has opened new opportunities for borrowers with bad credit who need a personal loan.
Just because a lender offers a personal loan to you does not mean that you should take it, even if you have bad credit and feel backed into a corner. Not all loan offers are created equally, which is why a wise borrower should carefully inspect the APR offer, maximum and minimum loan accounts, and required credit score before applying. The following are a few Canadian banks that are known for offering competitive bad credit personal loans to consumers.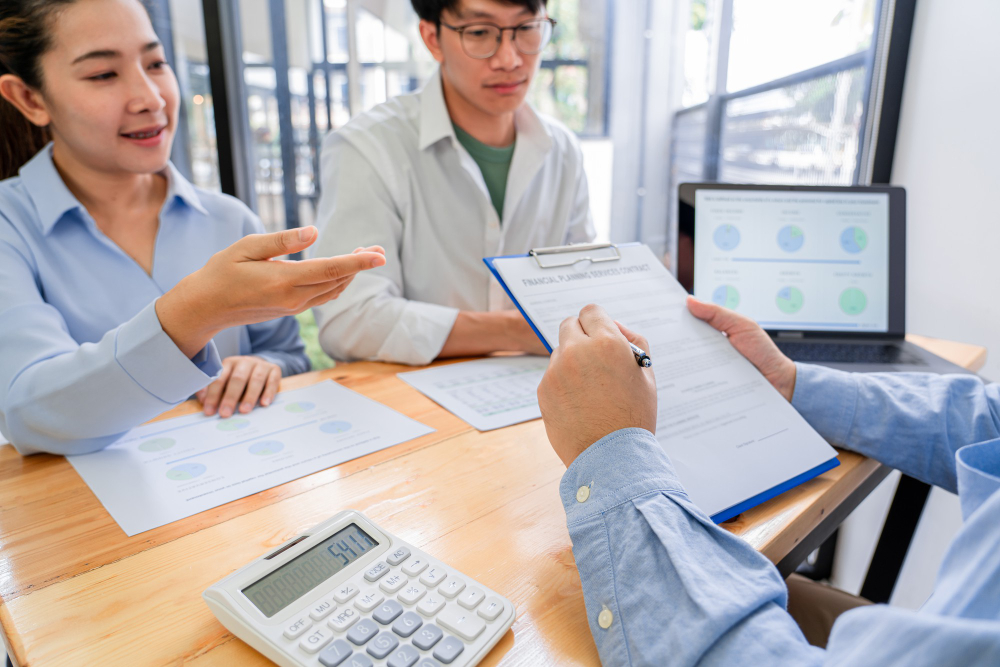 Fairstone offers both secured and unsecured personal loans to eligible loan applicants. Applications can be completed online and in some cases funds are even available the same day upon approval. To apply an applicant must be a resident of Canada and the proper age of majority within their province. Applicants must also be able to provide proof of income, a copy of their government issued-ID, and rent or mortgage verification. Secured personal loans are available up to $35,000 and carry interest rates that range from 19.99% and 39.99% based on income and credit score. The bank also offers unsecured personal loans up to $20,000 with interest rates that vary from 26.99% to 39.99%.



Loan Connect offers instant loans that range from $500 to $50,000. To be eligible you must be of proper age and a Canadian citizen or a permanent resident. It takes approximately one minute to complete the application, and if approved, funds are accessible in 24 hours in most cases. APR starts at 10% but can reach up to 46.96% based on credit score.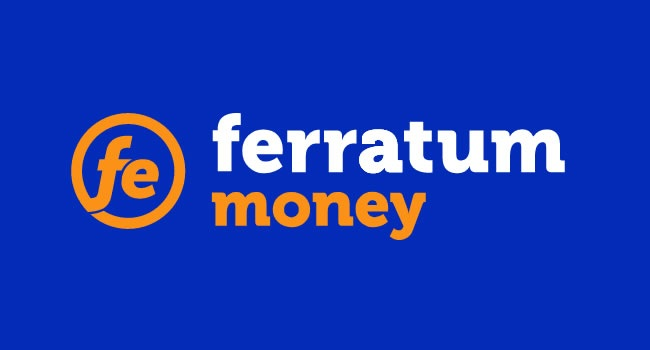 Ferratum is known for offering approved applicants almost instant access to funds. The Canadian lending company offers clients short-term loans that range from between $2,000 and $10,000. To apply for a Ferratum personal loan applicants must live in Canada, be at least 20 years of age, have proof of employment for the past three months with a monthly income of at least $2,000, hold a credit score of at least 600, and hold an active banking account. In most cases, once approved funds are available within 24 hours and there are no penalties if you repay your loan early. Applications are only available online and repayment terms range between 12-60 months.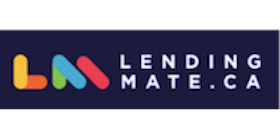 Lending Mate offers loan applicants with bad credit a chance to be approved for financing with the help of a guarantor. Their online application can be completed in one sitting and offers applications up to $10,000 in cash. To apply for a bad credit personal loan from Lending Mate applicants must be between the ages of 19-75, be a permanent resident of British Columbia, Quebec, or Ontario, be discharged of any bankruptcies, and prove current income. All applicants with bad credit must also have a guarantor who has a strong credit score, is a permanent resident of QC, BC, or ON, and provides proof of stable income. Lending Mate is known for a fee-free experience and does not charge for early debt repayment, late payments, letters, or loan brokerage fees. Unemployed, bad credit, self-employed, and those living off benefits can be accepted with a proper guarantor.


Loans Canada
Loans Canada is an indirect lender that works with Canadian borrowers who are citizens or permanent residents that require a personal loan. Loan Canada offers borrowers with bad credit access to personal loans designed for bad credit as well as debt consolidation options. Credit borrowers can access loans valued at $500 up to $300,000. After applying, applicants can choose a lender and then follow that lender's loan payout process. Since Loans Canada works with a variety of lenders APRs can range from 3% to 46.96%.


Can You Get a Loan With Bad Credit?
The short answer is yes. You can receive a personal loan with bad credit. However, some lenders will require some type of collateral while others will tack a large APR onto the loan. Oftentimes the personal loans that applicants with bad credit have access to feature APRs as high as 36%. Many also do not allow you to pay off your loan early to evade interest.
That said, if you have a sudden emergency expense or need to consolidate your loan a personal loan can be a great financial asset. Thus, applicants are advised to seriously contemplate the purpose of their personal loan before applying to determine if they are worth the expense.


What are Bad Credit Loans?
Bad credit loans are loans that are offered to applicants with poor credit scores. A bad credit score is generally considered to be anything under 580.


Benefits of a Bad Credit Loan
A bad credit loan can be a life-saver if you have an emergency expense and don't have the funds to cover it. For example, if a large appliance in your home breaks or if your car breaks down. Personal loans can also be used to consolidate debt into one location which can help someone with a bad credit score get out from under a mountain of bills.
In addition, most personal loan lenders report to major credit agencies. Therefore, if you stay consistent with your loan payments, a personal loan can be a great way to repair your credit history. Making monthly payments on time while reducing your balance is a great way to build or repair a credit score.


How Much Can You Borrow If You Have Bad Credit?
The amount you can borrow with bad credit depends on multiple factors including which lender you choose, your credit score, your income and your current level of debt. If you are willing to put collateral down you may be able to access more funds in some cases. Ferratum for example will only allow borrowers a maximum of $10,000 while Lending Mate offers secure loans up to $35,000.


Things to Watch Out for With Personal Loans for Bad Credit
Personal loans for applicants with bad credit are often expensive long-term. Therefore, it is important to look at all expenses that will get rolled into your loan before signing the application. The APR charge is by far the most expensive aspect of a personal loan. The higher the APR, the more you will end up paying.
You also want to carefully review the loan repayment terms of your personal loan. The longer your term the more interest you will pay and the more expensive the loan will turn out to be. When analyzing your loan repayment terms, carefully analyze the proposed monthly payment to ensure that it will fit your budget.
In addition, carefully look at any associated loan fees that will raise the price of your loan in the background. These include a loan origination fee, a prepayment penalty, or late payment fees. Also ensure that your personal loan has a fixed rate APR so that you are not hit with any surprise monthly payment increases.
Depending on your personal and financial situation, it may be useful to review any insurance products that are available from your lender. Some lenders offer insurance to personal loan holders to protect them against unexpected disability or death. Usually if it occurs the loan will be considered paid off. Loan holders with families may want the extra protection these types of loans offer to them.


Should You Take Out a Personal Loan If You Have Bad Credit?
It is not a good idea to take out a personal loan with bad credit if the monthly payments will stretch your budget. It is also not a great idea to use a personal loan like a credit card or alternative source of income if your credit is maxed out.
However, personal loans can be an excellent tool for applicants with bad credit who need emergency funds or applicants that want to consolidate their debt. Placing debt in one location with an affordable monthly payment can be a great way to slowly get ahead of it. As mentioned earlier, consistent payment on your personal loan can also help rebuild your credit history.


How Can You Get a Loan With Bad Credit?
To get a loan with bad credit you need to sit down and first do some research. My Rate Compass is a great tool for researching which personal loan lenders will accept applicants with bad credit. You can also find and compare average APR rates. Since each loan application will result in a hard credit inquiry, it is important to choose a lender that will accept your credit score with a favorable APR on your first try. Only certain lenders work with bad credit so be sure to diligently review eligibility before filling out an online application.