Where is the Best Places to Live in Canada?
O, Canada! This northern country is one of the premier places to live in the world because of its contrasting populations, stunning terrains and the peaceful demeanour of its society. These may be obvious, but there are various reasons why residents are proud to be Canadian. Did you know that the famous interjection "eh" is listed in the Oxford Dictionary as a legitimate word? Or that 20% of the world's freshwater is in Canada and 30% of Canada is covered in forest thick? Or that Hawaiian pizza was invented by a man in Ontario, not in Hawaii? Or that the national sport is not hockey, but actually lacrosse? The list goes on and on, but you can see why it's such a desirable, exciting place to live! If you're interested in what Canadian cities have to offer, keep reading to learn more about the benefits of Canadian culture and the most ideal metropolis regions to live in.
Living in Canada
Canada is known to be one of the best countries to live in the world. No matter what city you live in, you can benefit from the following:
Uniqueness is accepted. Canada is a multicultural country which is widely accepting of differences such as ethnic, sexual orientation, religious, political and many others. The country is best classified as a "melting pot" which is a metaphor used to describe a society that is composed of various unique people who blend as one.
Social services. If you find yourself in a challenging situation, there are ample resources available to assist you. Free healthcare, employment insurance, public pension and minimum wage are a few of the nationwide social services offered in Canada.
The landscape of Canada varies greatly from province and territory, but no matter where you are, the scenery is guaranteed to be beautiful.
Canadians are known for their calm and peaceful demeanor. This makes the country a generally safe and quiet place to live. In fact, you can expect to hear lots of sorrys and thank yous!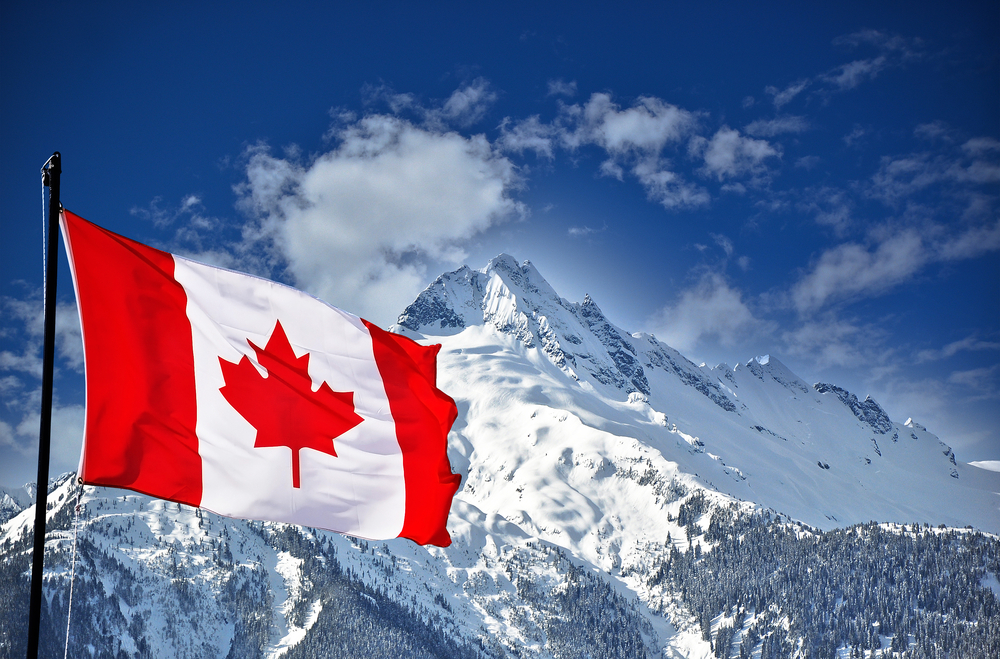 Unfortunately, pros cannot exist without cons. Expect the following disadvantages when living in Canada:
Higher taxes. Overall, taxes are quite high in Canada. Income tax, sales tax and property tax are the major groups to consider, but there are other tax burdens too. Canada uses a progressive tax system which is complex for beginners to understand. However, the system successfully redistributes wealth which improves financial inequalities.
Cold climates. During the winter season, Canada gets very cold. Some regions are more mild than others.
Less opportunities for business owners and entrepreneurs. The Canadian political environment and economic structure has a greater focus on the individual and social ideologies. For this reason, business owners and entrepreneurs may face high barriers to entry and less opportunities, especially when compared to Canada's neighbor, the United States of America. The startups ecosystem is growing and more Canadians are launching businesses.


Top Cities to Live in Canada
Not all cities were made equal. They all have varying strengths and weaknesses. The city you choose to live in will depend on your unique goals, may they be financial or not. My Rate Compass has listed the top five Canadian cities by purpose below.
Even though the cities have been organized by function, each section includes details on the average cost of living for one person, unemployment rate, average household income, average cost of a home, employment opportunities and other facts about the area. This general information can facilitate your decision-making process.
Best City Overall: Quebec City, Quebec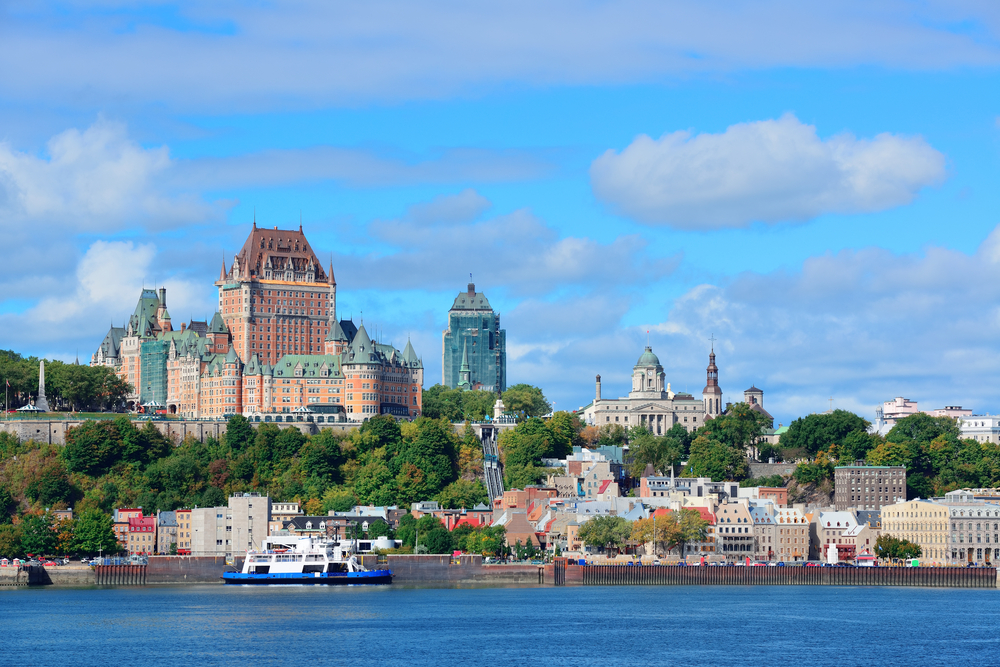 All things considered; Quebec City is the leading city in Canada for people in any stage of life. Not only is Quebec City a rich, historical and cultural community, but the cost of living is also relatively low and there are tons of employment opportunities. Keep in mind that Quebec is a predominantly French speaking province which means you should know or learn French before moving there. On the contrary, it's a great opportunity to develop a new language skill. Furthermore, if you have kids, they will grow up to be bilingual.
The unemployment rate in Quebec City is currently 8.6%. Agriculture, mining, tourism, hydroelectricity, retail, healthcare, finance and forestry are thriving industries in Quebec City. The average cost of living is $2,000 a month for a single person. The average cost of a home is $100,000. In general, housing in Quebec is cheap because there is a fear of separation from Canada which may cause economic turmoil. However, this fear is among foreign investors, not local investors. As a result, the foreign investors have focused on the Ontario and British Columbia markets which is why Quebec real estate is so affordable. For a resident, the homebuying risk is low which is a fantastic opportunity for newcomers.
There are several colleges and universities in Quebec City, one of which is Laval University. The region gets quite cold in the winter time, but there are several outdoor activities you can enjoy such as skiing, tobogganing, hiking, snowshoeing, mountain climbing and dog sledding. If you'd prefer to immerse yourself in the culture, there are numerous historical landmarks and restaurants to try out.
Best City for Retirement: Victoria, British Columbia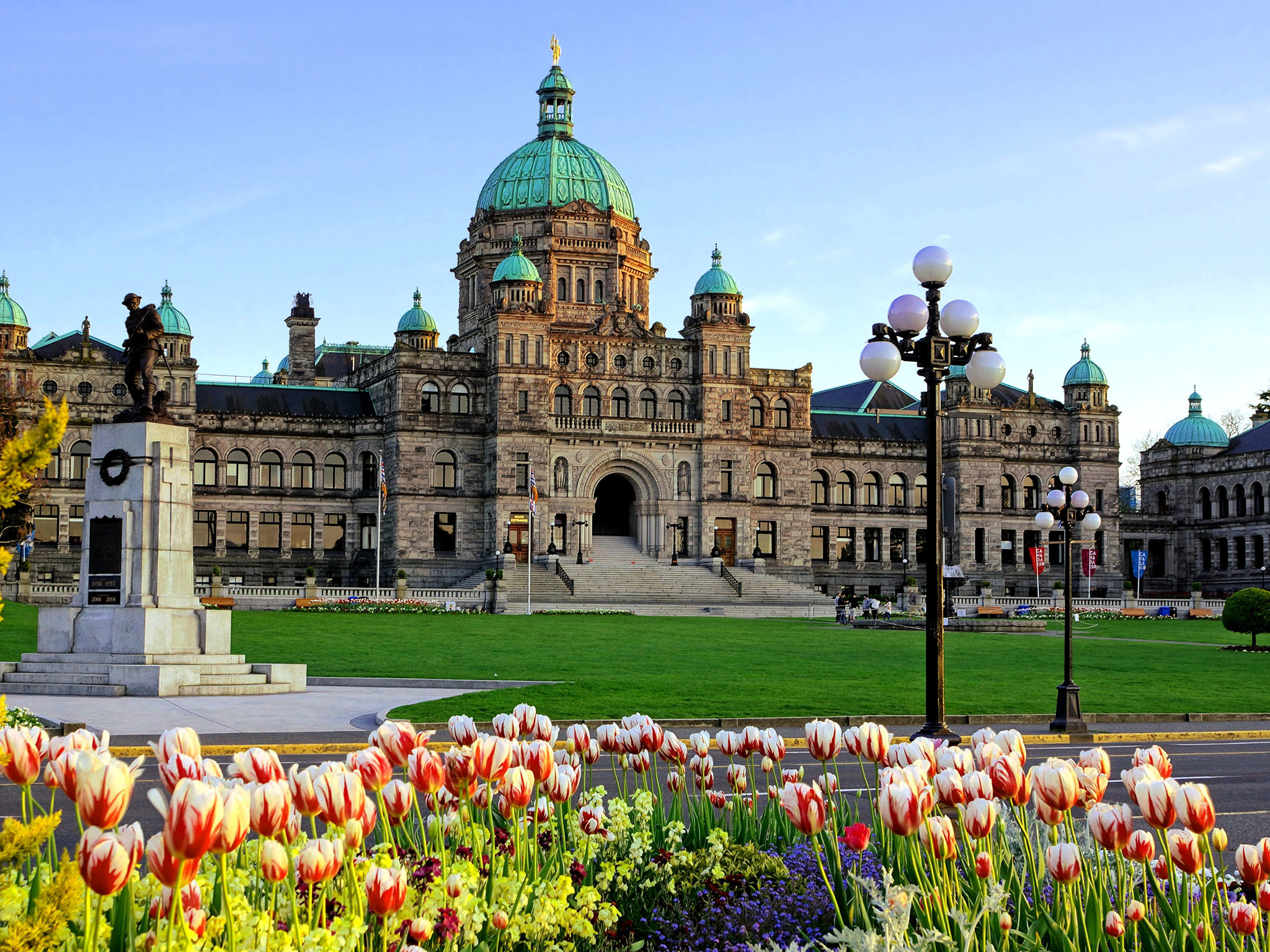 Victoria is rated as a great city for retirement because property taxes are low and there's access to a plethora of doctors.Those looking to retire in Victoria can also look forward to a relatively mild climate. Extreme cold weather isn't always practical for older people. In fact, Victoria is thought to have the best climate in all of Canada. There are also tons of accessible physical activities including trails for hiking, golf, biking, kayaking and much more. If exercise isn't your cup of tea, there are cruises, museums, gardens and landmarks to enjoy. The city's population is small at 400,000 people. This means there's an opportunity to become a part of an intimate community. Finally, nearly 18% of the population is over 65 years old which communicates that there's a strong network for retirees.
The average cost of living in Victoria is $3,181 for one person. The unemployment rate is quite high at 9.3%, but this makes sense since it's a popular retirement destination. The economy is primarily driven by small and medium sized businesses. Major industries in the city include technology and tourism. Other predominant industries include education, marine, construction, government, health, retail and agriculture. The average household income is $55,800 and the average price of a home is $600,000.
Victoria is also home to various post-secondary institutions including the University of Victoria, Camosun College and St. Michaels University School in addition to a few others. There are also a ton of restaurants and clubs in the city which is why the social scene is so vibrant.
Best City for Culture: Toronto, Ontario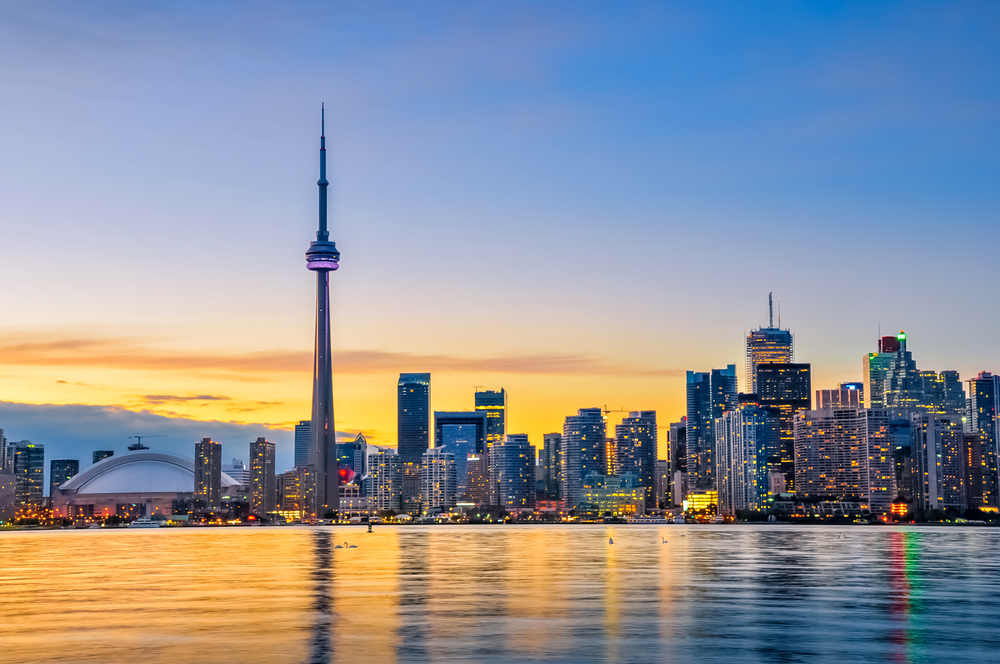 Toronto is the most culturally diverse city in Canada. In 2016, it was reported that over half the Greater Toronto Area population was born outside of the region. The city is home to 8,100 restaurants and bars which represents 6.5% of all businesses in the city. If you love experiencing new cuisines and cultures, Toronto is an ideal location for you. In addition, it's an ideal city to find a like-minded community while still having access to other social circles. There is also a prominent arts and creative community in Toronto including visual arts, music, film, interior design and much more. The city hosts several large-scale events such as Toronto Raptors games, the Toronto International Film Festival and the High Park cherry blossom season.
Unfortunately, life in Toronto is expensive and competitive. The main reason is the high number of new entrants into the city. As well, newcomers have to compete with locals that are already familiar with the pace and routine of the city. The average cost of living for one person is roughly $4,000. The employment rate is 6.4% and residents have the opportunity to work for major employers. There is an industry for nearly anything a person want to do for work in Toronto since it's one of the business capitals of Canada. Although, job opportunities are competitive since so many people emigrate and live in the region. Ironically, the average household income is relatively low at $71,324. Another notorious fact is the cost of buying a home is exorbitant at an average of $1.2 million.
For those who love nature, Toronto isn't ideal because there is little green space and commuting out of the city is cumbersome. Public transportation is not up to par with the city's demand, commute times are long, and traffic is often heavy. Education is strong in Toronto with three major universities including the University of Toronto, York University and Ryerson University. There are also notable colleges including George Brown, Humber College, OCAD University and Seneca College, among others.
Best City for the Young: Calgary, Alberta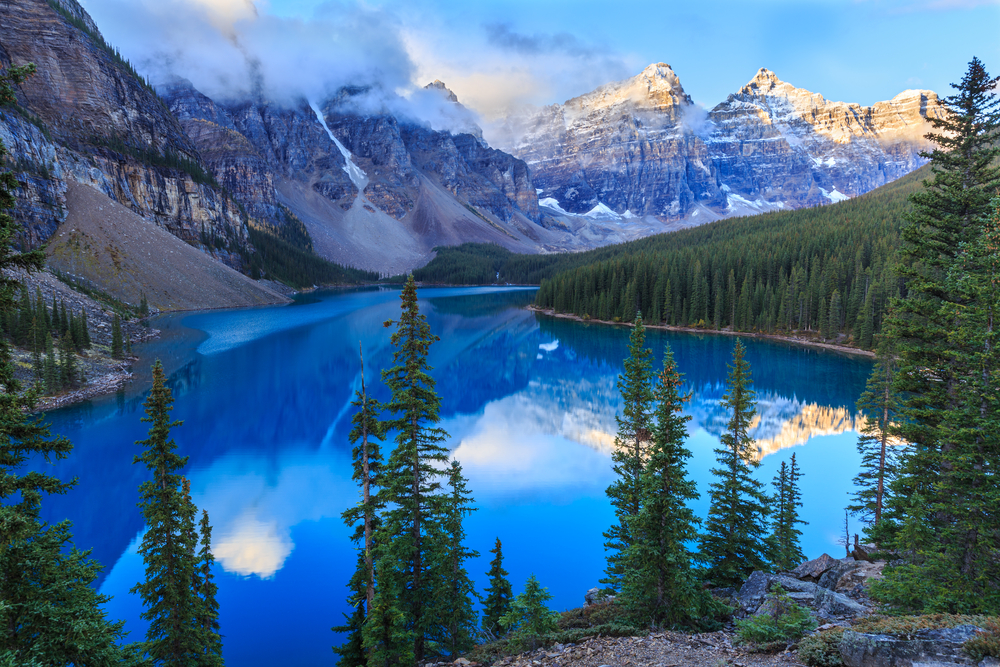 Many young people want to live in Vancouver or Toronto, but it's a tough life for youth because of the high cost of living and competitiveness. Based on facts, Calgary is the best Canadian city for young people. The average age of residents in Calgary is 36 which communicates a strong and vibrant community. In a decade from now, the young people will have built the city upwards making it an even better place to live.
The cost of living per month for one person in Calgary is approximately $2,600. Even though the unemployment rate is slightly higher in Calgary at 7.9%, the average household income is $98,309 which is roughly $20,000 higher when compared to Toronto and Vancouver. Calgary has an employment focus in the oil and gas industry, but there are other job opportunities too. In fact, growing industries are aerospace, logistics, agribusiness, cannabis, film, entertainment, fintech, interactive digital media and life sciences. In addition, the population is slightly smaller than other major Canadian cities at 1.3 million, but there is still very much an urban ambiance. The average price of a home is $458,000 which is very affordable.
Calgary is an ideal place for others to live too. They have a no provincial sales tax which means residents only pay the federal 5% sales tax. The public transportation system is excellent, but congestion is an issue. Lastly, Calgary is home to two major post-secondary institutions, Mount Royal and University of Calgary.
Best City for Families: St. John's, Newfoundland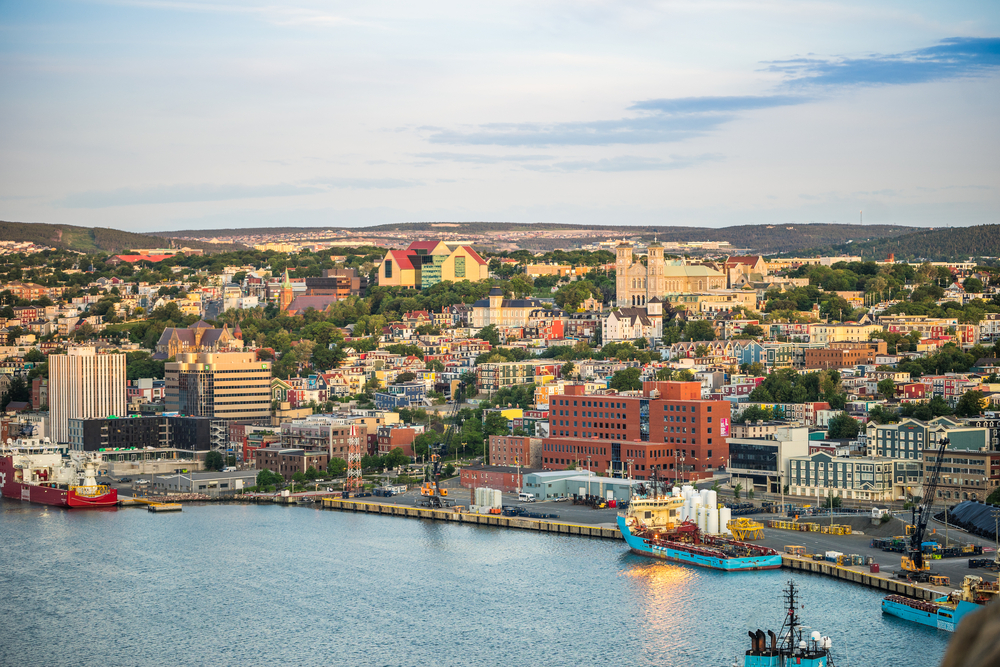 People wanting to start a family or who already have a family possess unique needs. St. John's is one of the best cities in Canada for families. The cost of daycare is low at roughly $1,000 per month. Other costs of living are also relatively low which allows parents to place greater focus on raising their family. The community is very close knit and defined which families tend to like because it makes a strong community and identity for children.
The unemployment rate is extremely high at 10.5% which means individuals shouldn't move to St. John's unless they have a job secured. The average cost of living is $2,100 which is very affordable, and the average household income is $129,500. The average home costs $270,000 as most families are interested in purchasing a property. The major industries for employment in St. John's include engineering, oceanic sciences, science, research, e-commerce, telecommunications and tourism.
St. John's has wild weather considering that it's right by the sea. In fact, 212 days out of the year have either rain or snow. Unfortunately, it's challenging to leave St. John's which makes travel very difficult, but for families travelling isn't necessarily a priority. However, commuting within the city is relatively easy, quick and peaceful. There are many things to do by the waterfront and St. John's has a gorgeous ocean view with beautiful sunrises and sunsets.
Conclusion

In a country as large and diverse as Canada, there's a little bit of everything for everyone. If none of these cities appeal to you, there are a ton of other cities, towns and municipalities from coast to coast to consider. If you're ready to make a home purchase, check out My Rate Compass' First Time Home Buyers Guide.