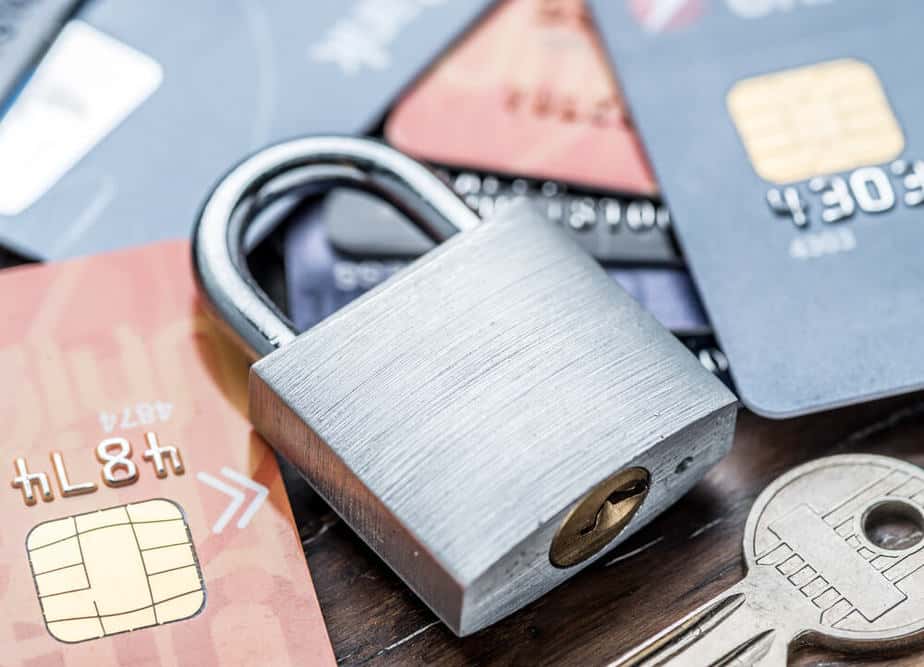 Practical Ways to Avoid Credit Card Fraud and Identity Theft
Fraud affects consumers both online and off. It has been estimated that Canadians lost over $290 million through fraud from 2014 to 2016. Being aware of the different scams and methods of fraud will help you stay a step ahead of these criminals.
In this article we will look into:
How fraudsters access your information
How to protect yourself from fraud and identity theft
How to protect your information online
What to do if you are a victim of fraud
How Do Fraudsters Get Your Information?
Fraudsters get your information through theft, online, and hi-tech methods. Here are some ways these crooks access your personal and credit card information:
A caller asking for your information to confirm your identity or claim a free gift
A cashier/retailer copying your credit card information including the security code on the back of your card
A fraudster rifling through your trash (or even mailbox) to look for discarded receipts and papers containing your card number and personal information
A dishonest clerk making an electronic copy of your card using a device called "skimmer." Skimmers can also be installed in the card readers of ATM machines.
A phony business email asking for your personal information and credit card number. This is called phishing.
An unfamiliar email from a charity asking you to unsubscribe from their email list. By clicking unsubscribe, you are confirming that your email address is active.
How Do You Protect Yourself from Fraud and Identity Theft?
Credit card fraud happens when an unauthorized person uses your credit card information to make purchases or withdraw cash from your card. Similarly, identity theft happens when fraudsters apply for new credit cards using your information.
Identity theft and fraud are serious matters. Aside from costing money, they can damage your credit rating. Protect yourself against from with these simple steps:
Sign new credit cards immediately. Report a lost card as soon as you realize it's gone. Your card company will cancel the lost card and issue you a new one.
Keep your card in your view when you can. Protect it as you protect cash.
Never lend your card to anyone.
Don't sign a blank receipt. Draw a line across any blank spaces on your credit card slip upon payment. Remember to void incorrect receipts.
Have a safe place to store all receipts. Shred receipts and bills before throwing.
Check billing statements and reconcile your accounts every month. Report suspicious transactions on your statement immediately. Make sure to review your credit report yearly.
Don't post a picture of your credit card online. Never put your card number on outside envelopes.
Don't give out your card number and details over the phone unless you initiated the call. If you get a call from your credit card company asking for details, tell them that you would call back. Then call using the number listed on your billing statement or at the back of the card.
Most credit cards in Canada are chip-based. Choose to insert the card when making a purchase unless the store terminal isn't chip capable. This helps protect your card from skimming.
Shop safely online. Check out our tips below.
How Do You Protect Your Information Online?
Shopping online is fun and convenient. However, online shopping requires you to use your credit card and other information which leaves you vulnerable to fraud and identity theft. Here are easy ways to protect your information online:
Make sure that you buy from a legitimate business website. These are some of the things you can do to check the authenticity of the website:

Look for business details such as address and phone number. If you must, call the number listed on the page.
Read the sales, return and privacy policies.
Do an online search using the website name with the words "scam", "review", or "complaint." You can also type the phone number to check if it has been reported as a scam.
Double-check the website address. A secure web address starts with https://. Another indicator is a lock icon or unbroken key in the right corner of the page.

Turn off auto-fill for personal information.
Check the privacy setting of your internet browser. Clear cache periodically.
Don't use public Wi-Fi when making online payments.
Don't share your credit card number unless you are already making a purchase.
Beware of phishing. Don't reply to seemingly legitimate emails from your credit card company requesting your personal information. The email could be bogus and an attempt to get your personal information. Instead, call the card issuer directly using their hotline number to confirm the request.
Don't repeat passwords for accounts with sensitive information. Change passwords regularly.
What to Do if You are a Victim of Fraud
If you notice suspicious charges in your credit card, contact your issuer right away. In the case of identity theft, here are steps you can take:
List all your identification information such as bank account information, credit card numbers, and government identification. This will help you track all actions and communications done on your report.
Contact law enforcement, the Royal Canadian Mounted Police, and other agencies to report identity theft. Track all actions taken by agencies for reference.
Contact Equifax Canada and TransUnion Canada. Report that you are a victim of fraud. You must also request a copy of your credit bureau report with a "fraud warning" placed on your credit file.
Contact creditors to close or decline accounts you did not open.
Report the incident to the Canadian Anti-Fraud Centre by dialing 1-888-495-8501.
Close any compromised financial accounts.
Notify service providers and Canada Post.
Contact Citizenship and Immigration Canada (CIC) by dialing 1-888-242-2100 if your immigration documents have been stolen.
For stolen Social Insurance Number (SIN), contact Service Canada to report fraud by dialing 1 800 O-Canada (1-800-622-6232).
We hope that this guide helps you to be more aware of credit card fraud and identity theft, so that you can protect yourself from fraudsters. If you have been a victim of these scams, don't be ashamed. Call the police and report the incident immediately.
For more credit card tips and financial advice, make sure to check our blog regularly.