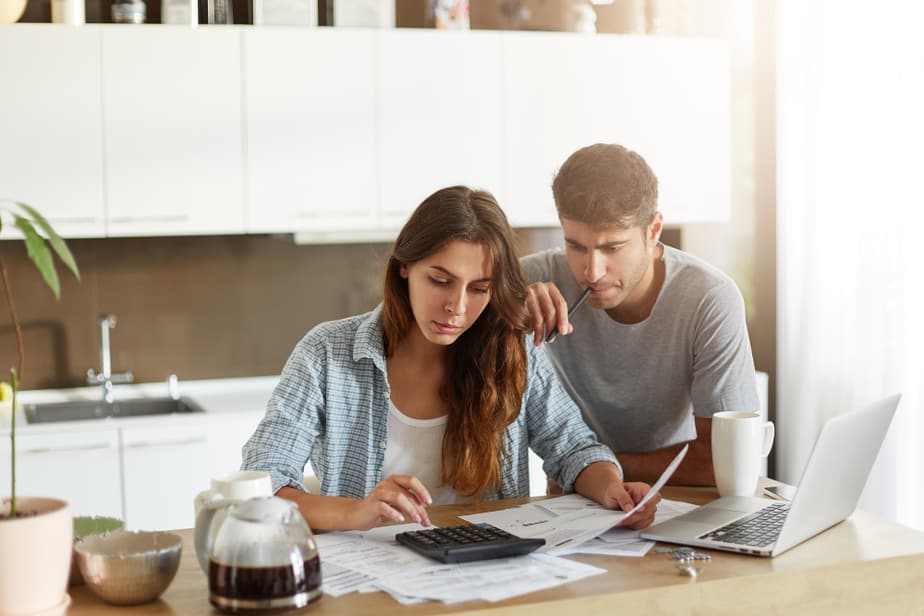 Refresh Financial Review 2021
Refresh Financial offers people with no credit history or poor credit scores the chance to improve their credit standing. Their loans do not provide you money upfront, and instead are designed to discourage building debt by securing savings you can use conveniently like credit without the worry. When you make payments into a secured account, they are reported to Canadian credit bureaus, helping to improve your credit rating. Here we look at what they offer, the benefits and drawbacks of Refresh and who is eligible for a Refresh account.
Overview Of Refresh Financial
Refresh allows you to rebuild your credit in three easy steps:
You fill out an online form and they let you know how to build your credit score
Their services provide a secured credit solution so you can build your credit score with every payment made to your account
You secure your ideal credit score, so you are in a better position to apply for a mortgage, personal loan, credit cards or a car loan
They do not provide credit of any kind and instead focus on teaching you how to use the cash you already have to build your credit score.
Refresh Financial Benefits and Perks
Because this is not a credit or loan service, it has a different set of benefits and no "perks" per se. Instead, your benefits are based on how the services offered allow you to improve your credit score, or build a credit history so you can access better rates. It also helps you qualify for major loans such as car loans or mortgages. Basically, you are using your own cash to set a credit limit on a credit card or in a bank account format similar to a savings account. So you can use the "credit" as you would a credit card or line of credit. You can then shut down the accounts once you've built up your credit score.
Refresh Financial Drawbacks
If you are looking for credit or cash advances this is not the service for you. They are focused on providing two key services that allow you to leverage your own cash to build your credit history and improve your credit score. Also, even more importantly, you are paying a very high interest rate of 17.99% for the secured credit card and 19.99% for the credit builder loan for what basically amounts to a savings account.
So instead of earning interest as you would in a savings account you are paying interest on your own money. Although you are gaining from the improved credit score, you are losing quite a bit of your money towards interest without any additional benefits you would get from say a rewards or cashback credit card. Also, keep in mind that should you miss a payment, you still impact your credit score negatively. So before committing make sure you can make all your payments, or you will completely defeat the purpose and end up wasting money on interest for nothing.
Refresh Credit Builder Loan Review
For the Refresh Credit Builder loan option, you choose how much you want for your "loan" with a minimum of $1250 and a maximum of $25000. You are not provided with any money upfront and instead, you are making payments to build your own financing. So if you had a $1250 credit builder loan you would pay a monthly set amount towards the loan as you would with any other loan or credit card, and once the amount is paid in full you can then access it. The problem is you are also paying interest for the loan you haven't yet received, so 19.99% interest is taken from the account you are building calculated in the same way credit card interest is applied.
As mentioned above, if you miss a payment, it is reported negatively on your credit score, so you have to be completely committed to the process to make it work for you. All in all, if you have poor credit or no credit, know you can make every payment and also know you won't need the money locked into the credit builder loan, then this is the easiest, albeit a rather costly way to improve your credit score and avoid paying higher interest rates in the future.
Secured Credit Card Review
The Refresh Financial Secured Card combines the premise of the credit builder loan with the same benefits of a credit card. In this case, you are almost guaranteed approval, which cannot be said for other types of secured credit cards. So while it does work like any other credit card, the main difference is that you have to place a security deposit on the card. This works better for many people compared to the credit builder loan as it allows you to use the credit available on the card. It's an excellent option if you have bad credit and want a card to make online purchases or say secure a hotel room.
The minimum deposit is $200 which is also a bonus as many other secured cards require $500. You can also slowly increase your deposit which in turn increases your credit limit to up to $10,000. However, for the secured credit card you have to also consider the fees. While the interest rate is lower at 17.99% compared to the 19.99% of the credit builder loan, you also have to pay out the following:
An annual fee of $12.95
A monthly fee of $3
$0.10 for every declined transaction
$5 fee to use an ATM/ cash advance
A monthly inactivity fee of $2 for every month that you don't use your card
As far as secured credit cards go, this one tends to come out ahead. It is ideal if you need access to a credit card, can afford the security deposit and intend to pay it back in a timely manner.
Who Is Eligible For Refresh Financial Products?
To apply for Refresh Financial products you must:
Be over the age of majority
Have no existing Refresh card or account
Not have applied for a Refresh card more than once in the last 30 days
Not defaulted on payments for a Refresh card or account in the last year
Provide the necessary security deposit
They are the ideal solution for you if you have poor credit, have been through bankruptcy or have no credit history as of yet.
How Does Refresh Financial Compare With The Competition?
In most cases, Refresh comes out ahead. Here is a comparison:
Secured Credit Card
Lower interest rate than Home Trust Secured Visa's no annual fee card
Refresh doesn't offer an alternate interest rate option, which Home Trust does for a fee of $59 a year for an interest rate of just 14.9%
Refresh offers the same interest-free grace period of 21 days as Home Trust, which is better than any other secured credit card
Refresh has a much lower declined transaction fee of just $0.10 compared to Home Trust's very high $45
Refresh charges higher fees than other secured cards for ATM/cash advances of $5
Credit Builder Loan
It's harder to compare the credit builder loan, as they are much harder to come by. If you want to learn more about them, you can use a service like Loans Canada or Loans connect to search what's available at the time you are looking.
How to Apply for Refresh Financial Products
You can apply for Refresh Financial products on their website. Click below.