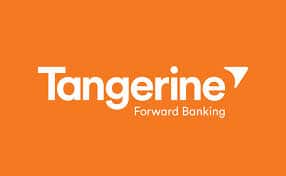 Founded in 1997 as ING Direct, Tangerine was one of the first direct banking institutions in Canada. It allows Canadians to bank virtually, without the need for visiting a branch. This alternative to traditional banking results in reduced account fees thanks to Tangerine's lack of overhead costs. Additionally, the lack of overhead costs results in higher interest rates on savings accounts and investments and lower interest rates on credit products.
In 2012, ING Direct was acquired by Scotiabank, which relaunched the bank as Tangerine. Today, Tangerine is the most widely accessed online bank in the country. It offers a broad range of financial products, including chequing accounts, savings accounts, investments, and credit cards.
Is Tangerine Safe?
As mentioned above, Tangerine is owned by Scotiabank, which is one of Canada's Top Five banks. This gives most consumers peace of mind and confidence in the bank's abilities to provide financial products such as loans, lines of credit and credit cards. Additionally, Tangerine is a member of the Canada Deposit Insurance Corporation and insures eligible chequing, savings and investment deposits up to $100,000. To add to that, Tangerine has an A- rating from the Better Business Bureau.
Tangerine Products
Tangerine's available products have grown exponentially over the years. While the bank's initial offering was personal savings accounts, it's since grown to provide its clients with a range of products, including credit, savings, chequing, and business banking.
Credit cards
Tangerine's credit cards come with $0 annual fees and offer card holders up to 2% back in rewards. The bank offers two Mastercards: the Tangerine World Mastercard and the Tangerine Money-Back Credit Card.
Tangerine World Mastercard features
Unlimited monthly cash back rewards
Personalized rewards categories
Boingo Wi-Fi for Mastercard
Mastercardtravel rewards
On-Demand and Subscription Services
Rental car insurance
Mobile device insurance
Mastercard airport experiences from LoungeKey


Tangerine Money-Back Credit Card features




Unlimited monthly cash back rewards
Personalized rewards categories


Chequing & savings accounts
Unlike many other financial institutions in Canada, Tangerine doesn't charge fees on its chequing accounts. Interest is accrued monthly and paid on every dollar and account holders can access Scotiabank and Scotiabank Global Alliance ATMs across the country and around the world free-of-charge. Additionally, chequing account holders can access overdraft protection upon approval, as well as free Interac e-transfers.
Tangerine's savings accounts offer customers the opportunity to earn interest on every dollar in their accounts. Accounts don't come with fees and no minimum balance is required.
Features of Tangerine banking accounts
No monthly fees for regular banking
No minimum balances
Introductory interest rate of 2.50%* on savings accounts
0.15% standard rate on savings accounts
Unlimited transactions
Unlimited Interac e-transfers
Debit card included
First 50 cheques are free
Free transactions at Tangerine and Scotiabank Global Alliance ATMs
Mobile app
RSP and RIF accounts and loans
Just as with savings accounts, Tangerine RSP accounts are free of fees and have no minimum deposit or balance requirements. The bank allows clients to move money from RSP accounts without hassle when necessary and interest is paid at half the GIC rate.
RSP loans are available to assist Tangerine RSP holders to increase their annual contributions. Interest rates are below-average on this type of loan provided funds are used to contribute to a Tangerine RSP.
RSP and RIF account features
Choices include RSP/RIF investment fund account, RSP/RIF guaranteed investment or RSP/RIF savings account
Guaranteed investments pay up to 1.25% interest
Savings accounts pay up to 0.20% interest
Accounts can be converted
Withdrawals can be made as needed
RSP loan features
3.75% interest rate
No fees or service charges
Nine or 12-month repayment terms
24-hour approval times
Tax-free savings accounts (TFSAs)
TFSAs, or tax-free savings accounts, allow customers to deposit funds and earn maximum interest while maintaining access to their funds without penalties. TFSAs are never taxed; however, transferring funds to another institution comes with minimal fees.
TFSA features
o minimum balance
0.15% interest rate
No taxes on withdrawals or interest as long as contributions are within limits
Home Equity Lines of Credit
Tangerine Home Equity Lines of Credit (HELOC) offer you the opportunity to borrow against the equity in your home. Because Tangerine is a direct banking institution, customers can access these HELOC loans at a lower rate than at many competing banks. To qualify for this type of loan, customers must have a minimum of 35% equity in their home.
HELOC features
24/7 online management
Pay off balance anytime without penalty
Regular fixed payments
2.35% interest
Can be re-used after its paid
Mortgages
Tangerine mortgages offer flexible terms and low interest rates. Clients can choose from variable and fixed-rate mortgages, with the option of selecting a term of up to 10 years on fixed-rate mortgages. Customers are permitted to make lump-sum prepayments of up to 25% of the full mortgage amount, and all mortgages offered by Tangerine are completely portable, meaning customers can move while maintaining their same loan, interest rate, and mortgage term.
Mortgage features
Rate guarantees
Flexible prepayment options
Dedicated account manager
Can take mortgage with you when you move
Guaranteed Investment Certificates (GICs)
Tangerine's GICs are aimed at helping clients successfully save for their future. They're free of service fees unless funds are transferred to another institution and the bank offers a variety of GIC options. This includes tax-free, US dollar, RSP, RIF and standard GIC accounts. Each of these pays a high rate of interest, which varies depending on the GIC term.
GIC interest rates
| | |
| --- | --- |
| GIC Term | GIC Interest Rate (%) |
| 90-day term | 0.50% |
| 180-day term | 0.90% |
| 270-day term | 0.90% |
| 1-year term | 0.90% |
| 1.5-year term | 0.95% |
| 2-year term | 1.05% |
| 3-year term | 1.20% |
| 4-year term | 1.25% |

GIC features
Interest rates up to 1.25%
Flexible terms
US and CAD $ GICs available
No monthly fees or service charges
Pros and Cons of Tangerine
Just as with any financial institution, there are several advantages and disadvantages to banking with tangerine and before you choose to open an account or apply for credit with this institution, it's important to consider these pros and cons and determine what's most important to you in terms of features and conveniences.
Pros
Backed by one of Canada's "Big Five" banks
Accounts and loans are reliable and high in quality
A variety of products means you can do nearly all of your banking in one place
Fees are low or non-existent on most products
All support and banking is done remotely, which is great for those who are always on the go
Banking can be done via web or mobile app
Cons
No physical branch locations
Doesn't offer vehicle loans for personal use
Opening a Tangerine Account
Tangerine offers its clients several convenient ways to open an account or apply for loans and other products.
On the mobile app
The easiest way to open a Tangerine account is on the bank's mobile app, which is available for Android and iOS devices. The app allows you to enter your personal details such as your social insurance number, date of birth and home address, as well as information about your employment status. It then asks you to submit a photo of your government-issued ID and a selfie to verify your identity. Upon approval, you can use the app to manage your loans and bank accounts.
On the website
You can visit Tangerine online to open accounts or to apply for investments or loans. TO do this, you can access applications by viewing products and applying for them individually or by clicking 'Sign Me Up' on the top menu.
Tangerine will ask you for a few important details, including your name, address, date of birth, social insurance number and employment details. Additionally, you'll be asked to create a PIN number and agree to standard terms of service.
Of course, Tangerine requires you to prove your identity and address by providing some ID. This can be done by visiting a Tangerine Cafe or your nearest Canada Post office and showing a piece of government-issued photo ID.
At a Tangerine Cafe
If you're located near a Tangerine Cafe, you can open your accounts and apply for loans in-person. If choosing this method, be sure to have your social insurance number, proof of employment and government-issued photo ID on-hand.
Over the phone
Tangerine offers its clients with an automated telebanking service that can be used to initiate account opening procedures. Just as with online sign-ups, you'll need to present verification of your identity at a Tangerine Cafe or a Canada Post office if choosing this method.
Tangerine's Awards and Recognitions
Since it's conception, Tangerine has consistently been recognized with industry rewards for its service and products. Most recently, its awards include JD Power 2020 awards for being the top Midsize Banking Segment, as well as the best bank in its class in the following categories:
Products & fees
Communication & Advice
New account opening
Channel activity
Additionally, in 2019, Tangerine's World Elite Mastercard was recognized for its rewards, communication and credit card terms and it ranked highest overall in the Credit Card Satisfaction Study.
Tangerine has also been recognized by Canada's Product of the Year awards, as well as the Ipsos Banking Awards.
How Does Tangerine Stack Up Against the Competition?
Although Tangerine is a lot younger than most other financial institutions in Canada, its reputation stands strong. It's widely considered Canada's top direct bank thanks to its wide array of services and financial products. Additionally, its interest rates consistently remain equal to or better than those of its top competitors, which makes it a worth adversary for some of Canada's biggest banking institutions.
Tangerine vs. Simplii Financial
Tangerine and Simplii Financial both offer direct banking services that are primarily accessible online. While Tangerine is owned by Scotiabank, Simplii is owned by CIBC, meaning that both are safe, trusted, and insured by the Canada Depsoit Insurance Corporation.
| | | |
| --- | --- | --- |
| | Tangerine | Simplii Financial |
| Savings Interest | Up to 2.50% | 0.20% |
| Chequing Interest | Up to 0.65% | Up to 0.50% |
| Referral Bonus | Up to $2,000 reward | No bonus |
| ATM Access | Any Scotiabank ATM | Any CIBC ATM |
| Customer Support | 24/7 phone support | 24/7 phone support |
| Product Offerings | Savings account, chequing account, credit card, mortgage, investments, line of credit | Savings account, chequing account, credit card, mortgage, investments, line of credit |
Tangerine vs. EQ Bank
EQ Bank is a trademark of Equitable Bank, an institution that's been serving Canadians for more than 40 years. EQ Bank is focused on providing high-interest savings options, including GICs and online savings accounts. EQ bank does not offer chequing accounts and there are no debit cards, cheques, or ATMs in its network.
| | | |
| --- | --- | --- |
| | Tangerine | EQ Bank |
| Savings Interest | Up to 2.50% | 1.70%* |
| Chequing Interest | Up to 0.65% | NA |
| Referral Bonus | Up to $2,000 reward | Up to $500 reward |
| ATM Access | Any Scotiabank ATM | No ATMs |
| Customer Support | 24/7 phone support | Phone support available 8am to midnight, 7 days a week |
| Product Offerings | Savings account, chequing account, business banking, credit card, mortgage, investments, line of credit | Savings account, GIC |



Is Tangerine the Right Bank For You?
If you're after a bank that offers generous sign-up bonuses, referral rewards and interest rates, Tangerine just might be the bank for you. Of course, it's important to consider whether or not you're willing to give up the personal experience of banking in a physical branch and complete your transactions entirely online.
As a reminder, some of Tangerine's most desirable features and products include:
No-fee chequing
High-interest savings
Unlimited transactions
Free Interac e-transfers
$200* sign-up bonus
Up to $2,000 in referral rewards
TFSA, GIC, RIF and RSP accounts
HELOC and traditional lines of credit
Tangerine Credit Cards (Multiple Mastercard options with customizable rewards)
Tangerine is a highly reputable financial institution with plenty of experience serving Canadians. Account holders save big by signing up with this direct banking option as a result of lower fees, lower loan interest and high savings interest rates. The bank is backed by the CIDC and insures customers' accounts up to $100,000.
Investments are handles professionally by in-house experts who assist clients in making the right choices when it comes to finding investment opportunities that yield high returns.
It's evident that Tangerine is focused on providing its customers with a safe and trustworthy banking option. With its combinations of low fees and, desirable interest rates, and 24-hour support, it's clear to see why so many Canadians trust Tangerine for their financial services.