Scotia Euro Daily Interest
Scotia Euro Daily Interest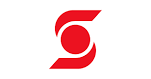 Account Details
Bank/Credit Union Name:
Scotiabank
Additional Transactions
2 free teller-assisted transactions per month
Scotiabank's Euro Daily Interes is a competitive foreign exchange rates. The account also offers a waiver of its €1.00 monthly fee when a minimum of €200 daily closing balance is maintained. Seniors also get to experience €0.00 monthly fee after Seniors' discount.