MomentumPLUS Savings Account
MomentumPLUS Savings Account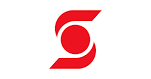 Account Details
Bank/Credit Union Name:
Scotiabank
Key Infos
Annual Interest Rate
0.30%
Promotional Interest Rate
Additional rates applied after certain periods: ( 0.45% after 90 days)/ (0.55% after 180 days) / (0.65% after 270 days) / (1.00% after 360 days)
Own ATM
NO ATM transaction fee
External ATM
($3.00 within the U.S. / $5.00 outside of Canada and the U.S.)
Scotiabank's MomentumPLUS Savings account offers up to 2.40% interest rate until August 31, 2022.(Current rate as of April 13, 2022. Previous interest rate was 2.20%.)
Regular Interest Rate (0.30%)1,
Premium Period Interest Rate (up to 1.00%2, based on the premium period chosen; see here for rates),
Ultimate Package Interest Rate Boost (0.10%)3, and
Limited Time Bonus Interest Rate Offer (1.00%)
Here's how to qualify for the Limited Time Bonus Interest Rate Offer
Hold a Scotiabank MomentumPLUS Savings Account and an Ultimate Package within the Offer Period (defined below);
Complete the Campaign Enrollment process by July 28, 2022 11:59 am EDT. For jointly held Accounts, all owners on the Account must enroll and agree to the Terms & Conditions; and
Make an eligible deposit into your Scotiabank MomentumPLUS Savings Account.
Other relevant Scotiabank Topics