Tangerine Tax-Free Savings Account
Tangerine Tax-Free Savings Account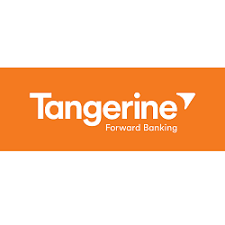 Account Details
Bank/Credit Union Name:
Tangerine
Key Infos
Annual Interest Rate
0.15%
Maximize your savings with a high interest Tangerine Tax-Free Savings Account. You'll enjoy the same advantages of our regular Savings Account– no minimums, and no service charges or fees while you save with us – with the added benefit of paying no tax on interest you earn or on your withdrawals.

Special Offer: Get a 2.15% savings rate when you open your first Savings and Chequing Accounts. Plus, you could earn $200*.


How the online offer works:
How the online offer works:
To earn 2.15% interest*
1. Become a new Client online by November 23, 2020 using promo code 'EARNMORE'
2. Open your first eligible Savvings Account and Chequing Account within 30 days
3. Earn 2.15% interest in your Savings Account for 5 months
To get a $200 payroll Bonus*
4. Complete steps 1 to 3
5. Add your payroll 0 have the first payroll direct deposit in your Chequing Account within 60 days of opening the Account
6. Keep your payroll direct deposits going into your Account for at least 3 straight months and you'll earn a $200 bonus after the 3rd month
Other relevant Tangerine Topic