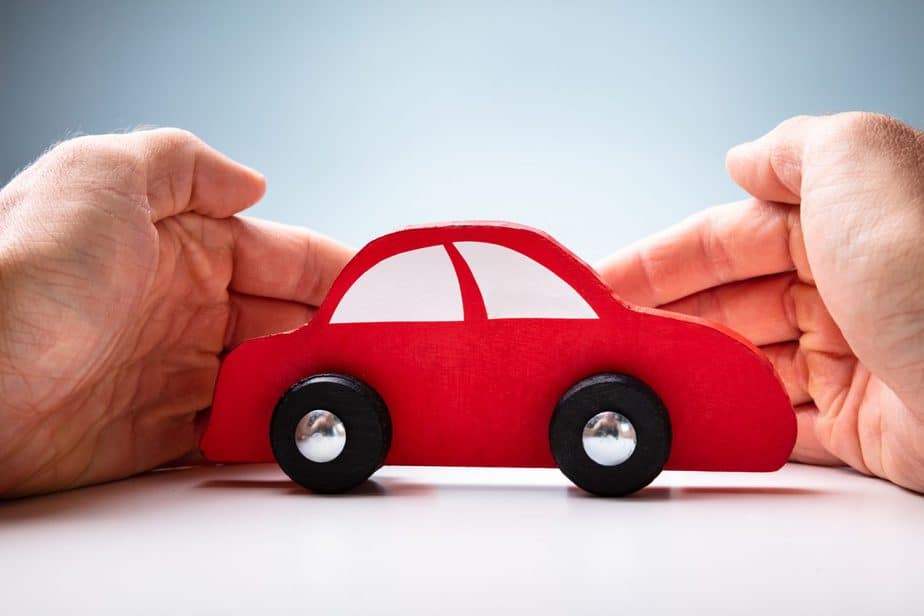 Owning or leasing a car comes with a lot of freedom but much responsibility as well. Car insurance is essential for all drivers. Whether you have just obtained your license for the first time or are seeking a better premium, it is essential to thoroughly research and compare car insurance companies before making a commitment.
Every car insurance company offers different products and rates. Thus, it is recommended that you research and identify what is important to you to have in a car insurance policy.
Here is a quick guide to car insurance and the top Canadian providers to help make the process easier.


Most Common Types of Car Insurance
Before you sign up for an insurance premium, you need to know exactly what you are purchasing. Most car insurance companies in Canada offer three primary types of car insurance- third-party liability insurance, collision insurance, and comprehensive insurance.


Third-Party Liability Insurance
Third-party liability is required by law for all drivers. At a minimum, you need to have this listed on your policy. Third-party liability covers any damage you may cause to a person or vehicle if you are found at fault after an accident occurs. This type of insurance also pays if a person is injured or killed in an accident you caused. Each province or territory has its mandate regarding the minimum amount of coverage you can carry with third party liability, but most require at least $200,000. It should be noted that Quebec is much lower and only requires $50,000. Keep in mind that while there are minimums, you may want to pay for a higher amount so that if you are at fault in an accident you do not go into debt paying damages.


Collision Insurance
As the name implies, collision insurance is designed to pay for the cost of replacing or repairing your vehicle following an accident. While you do not have to carry it, it is worthwhile to carry it unless you can afford to pay out of pocket to replace or repair your vehicle following an accident. The one exception is if you drive a low-value car that would not be worth repairing and would not be too much of a financial loss if an accident occurred.


Comprehensive Insurance
Comprehensive insurance provides coverage for almost every type of issue that could arise with your car from accidents to damage from flying objects, vandalism, fire, theft, natural disasters, and more. While it is optional if you drive a new car or a car that you still carry a loan on, it is a good idea to carry it. Most lenders require you to carry comprehensive if you have a current loan.


Best Car Insurance Companies in Canada


Desjardins

Desjardins has a high customer satisfaction rate and is the third-largest car insurance company in Canada. Unfortunately, only drivers in Alberta, Quebec, or Ontario can take out car insurance from Desjardins. The company has been providing policies to Canadian drivers for over 50 years and offers an array of customer discounts. It also offers bundles that can help savvy consumers save money along with discounts on winter tires and student discounts. If you park your vehicle in a private driveway or garage you also can get a discount.


Belair Direct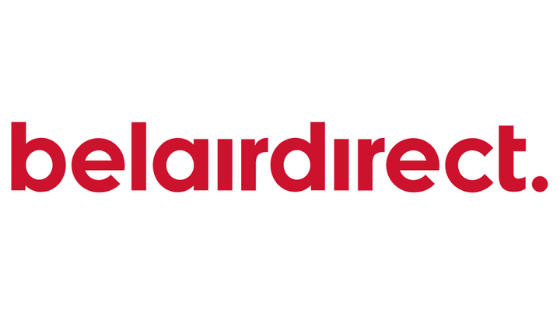 Belair Direct also offers its customers over 60 years of experience, and with over one million customers it is doing something right. Its popularity is likely due to the ease of its online platform and customized tools that allow customers to easily manage their insurance coverage. Clients can also track claims online or on the company app. Belair Direct also offers bundle discounts. Those who reside in British Columbia, Alberta, Nova Scotia, New Brunswick, Prince Edward Island, Newfoundland, Ontario, or Quebec can take advantage of the good offers provided by Belair Direct.


Co-operators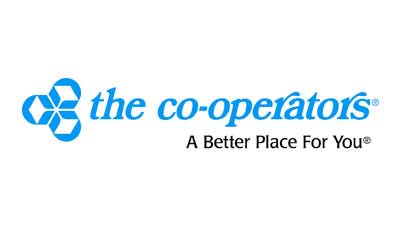 The Co-operators brand has been in the Canadian marketplace since 1945. The respected name has over one million customers and can be used by residents of New Brunswick, the Yukon, Northwest Territories, Nova Scotia, Newfoundland, Alberta, Ontario, or Quebec. The company is known for its bundle discounts along with its top-quality customer service.


TD Insurance

TD Insurance is a division of TD Bank that offers car insurance and other popular insurance policies to its customers. TD car insurance is available to those who live in Prince Edward Island, Quebec, Ontario, Newfoundland, Alberta, New Brunswick, and Nova Scotia. There are many different variations of insurance so it is possible to bundle and save on your insurance needs. It is a good choice for those on a tight budget or for those who need to carry multiple insurance products. TD Insurance also allows car insurance policyholders to use the TD My Advantage App. This app analyzes your driving and if it determines you are a safe driver your insurance premium is lowered.


RBC Insurance


RBC Insurance is known for its high customer satisfaction ratings and honoring policies if you do need to file a claim. Customers from New Brunswick, Prince Edward Island, Nova Scotia, Newfoundland, Quebec, Nunavut, Ontario, Yukon, Alberta, and the Northwest Territories can sign up for a policy from RBC Insurance.
RBC Insurance offers its best discounts to drivers who can bundle insurance policies. Savings can be as deep as 12% depending on what insurance products your household requires. If you need to ensure several vehicles, savings can be as high as 15%.


How to Compare Car Insurance Quotes
Before signing into any car insurance policy with any of the car insurance companies in Canada, you need to carefully compare quotes from multiple insurance providers. Being well-informed empowers you to make a wise decision about which insurance is best for your personal situation. Below are 3 points to keep in mind when comparing quotes.
Determine What Level of Coverage You Need
Before you start comparing insurance policies, you need to carefully consider what level of coverage you need. First, consider the age of your vehicle, the condition of your vehicle, and whether or not it is your family car. An older car may not require full coverage, whereas a newer car that your entire family depends on should be fully insured. You also want to ensure that you are not paying more for your insurance policy than your car is worth.


Check the deductible
Do not just look at how much you pay per month but look at how much is the deductible when you have to submit a claim.
Take Time to Shop Around
Always shop around before taking out or renewing a car insurance policy. You do not want to settle for the first policy you see or your initial annual policy renewal offer. While you need to consider this offer, you also need to look at what other insurance companies can offer you. Also, remember that the cheapest policy is not always the best choice. You need to ensure you get the best offer for the amount of coverage that you require.


Search for Household or Family Packages
Many insurance companies offer bundled discounts for households or families that put all members together on one policy. In addition, multiple vehicles can help you reduce your overall premium as well. Always ask to see if there is a bundle package available that suits your needs.


What Affects the Cost of Car Insurance?
Several different factors play a role in determining how much a company will charge you for car insurance. Age and gender for example play a key role in determining how much you should expect to pay for car insurance. Insurance companies often group drivers into gender and age groups and then create a risk assessment analysis. In general, young drivers and elderly drivers are considered the most high-risk drivers and will pay more for car insurance. Also, women tend to be charged 5% less than men.
Where you live can also impact the cost of car insurance. Those who live in cities usually pay more for car insurance policies compared to those who live in the country or suburbs. This is because there is a higher risk of theft and accidents.
The type of vehicle you drive will also impact how much you pay for insurance. When issuing a quote, most insurance companies in Canada will look at the make of your vehicle, its age, and model. Cars that cost more such as European sports cars will always cost more to insure than small sedans because the cost of repairs is higher.
Insurance companies also consider any safety equipment that may help reduce your risk of being in a serious accident. If your vehicle has airbags and you put snow tires on your vehicle during the winter months, then the price of your insurance will likely be lower than someone who doesn't take these measures.
In addition, all insurance companies examine the driving history of drivers. In particular, they look at past auto claims and take into consideration tickets and driving violations on the driver's record. Someone with a clean record will receive a better quote over someone with tickets or recent history of an auto claim.
Finally, car insurance companies take into consideration how frequently you drive and if your vehicle is used for personal or business use. Someone who commutes daily will pay higher insurance costs compared to a casual driver.


Wrapping It Up: How to Find Car Insurance in Canada
In conclusion, you need to have car insurance if you plan to drive a car in Canada. Rates vary greatly by province and carrier. Quebec is known for offering the lowest fees while British Columbia is known to offer the highest fees. You can use the information about the best car insurance companies in Canada listed above to help narrow down your search perimeters so you can find a policy that fits your exact needs.