American Express Cobalt® Card

Welcome Bonus
Earn up to 30,000 Membership Rewards® points*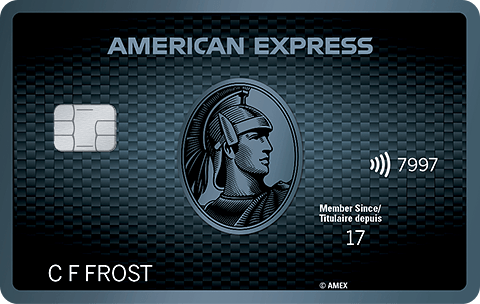 Card Details
American Express Cobalt® Credit Card review 2023
Welcome Offer:


Earn up to 30,000 Membership Rewards® points*

In your first year as a new Cobalt Cardmember, you can earn 2,500 Membership Rewards® points for each monthly billing period in which you spend $500 in net purchases on your Card.

This could add up to 30,000 points in a year

That's up to $300 towards a weekend getaway or concert tickets
• Earn 5x the points on eligible eats and drinks in Canada, including groceries and food delivery

• Earn 2 points for every $1 spent on eligible transit & gas purchases in Canada and eligible travel purchases. That's 2X the points on purchases that get you from point A to B

• Earn 1 point for every $1 in Card purchases everywhere else. We won't tell you where to spend, we'll just reward you on your Card purchases

• Cobalt Cardmembers receive regular Perks such as bonus reward offers and access to great events
• Access Front Of The Line® Presale & Reserved Tickets to some of your favourite concerts and theatre performances and special offers and events curated for Cardmembers with American Express® Experiences.

Effective August 15, 2023, Cobalt Cardmembers will earn 5x the points on all eligible eats & drinks charged to their Card up to $2,500 monthly, for the same total of $30,000 annually already in place today. Cardmembers will also continue to earn 3x on streaming subscriptions, 2x on eligible transit, gas & travel purchases and 1x on everything else. T&Cs apply. While the annual earn does not change, the new monthly construct intends to curb gaming activity. The change should have little to no impact on the majority of Cardmembers who utilize the Card and Membership Rewards program as it was intended.
American Express Cobalt® Card Income Requirements
Many American Express credit cards have income range requirement to be eligible for the card however the Amex Cobalt Card doesn't have a specific income requirement which mean that you could be approved for this credit card if you meet the requirements below:
Credit score of 670+
You must be the age of majority.
Canadian resident with a Canadian credit file.

American Express is not responsible for maintaining or monitoring the accuracy of information on this website. For full details, current product information and Terms and Conditions, click the Apply now link. Conditions Apply
Insurance
Priority airport services

No

Airport lounge access

No

Concierge service

No

Balance protection(Optional)

No

Purchase Security & Extended Protection Insurance

Yes

Flight delay insurance,Baggage Insurance

Yes

Vehicle rental insurance

Yes

Travel accident insurance

Yes

Travel medical insurance

Yes
Fees and Eligibility
Fees
Annual Fee:

$155.88

Additional Card Fee:

$0

Purchases Interest Rate:

20.99%

Cash Advance Interest Rate:

21.99%
Eligibility
You're a Canadian resident
You've reached the age of majority in your province or territory
Recommended Credit Score:
Our Rating
Rating Methodology:
My Rate Compass's ratings are determined by our editorial team. Our editors rate credit cards objectively based on the benefits and features the credit card offers, interest rates, the fees, and how a credit card compares with other cards in its category.
Credit card rating methodology
Pros and Cons
Entertainment Access

It opens the door to memorable experiences we think you'll love!

Front Of The Line® E-Updates
Special Offers & Experiences for all Cardmembers
Special Access for all Cardmembers

Travel
The Hotel Collection from American Express
American Express Cobalt® cardmembers will receive access to the following benefits at over 600 participating hotels and resorts in over 30 countries worldwide, when booking a minimum of two consecutive nights online with American Express Travel using their Basic American Express® Card

Up to a $100 USD hotel credit on qualifying hotel amenities charged to the room, such as dining, spa, golf or other hotel facilities. It cannot be used against the room rate, taxes, or any fees. Other restrictions may also apply depending on the property.
Complimentary room upgrade at check-in, when available.
Free Additional Cards
Earn more rewards by adding a supplementary cardholder at no additional cost
Amex Cobalt's Travel Coverage
Whether you're backpacking overseas or shopping around the corner, your American Express Cobalt Card comes with travel & shopping related benefits that can keep you covered.
Out of Province/Country Emergency Medical Insurance (For under age 65)
Flight Delay Insurance
Baggage Delay Insurance
Hotel Burglary Insurance
Lost or Stolen Baggage Insurance
Car Rental Theft and Damage Insurance
$250,000 Travel Accident Insurance

Amex Cobalt Purchase Coverage
Purchase Protection® Plan
Buyer's Assurance® Protection Plan
Editor's Review
The American Express Cobalt® Card started out as a credit card designed for millennials and young professionals. Today, it's one of the most flexible and versatile credit cards out there. In fact, it's now commonly used by people from all walks of life because of the lucrative benefits.
One reason the American Express Cobalt® Card is so popular is because of the quick rewards that come with it. Points can be earned on everyday purchases which is what makes the earnings accumulate so rapidly. On food and drinks, such as grocery, restaurant, food delivery, bar and cafe purchases, cardholders earn five points per dollar spent.
On transit and travel, cardholders earn two points per dollar spent. These rewards are not limited to vacation only, cardholders will earn points when they spend on public transit, taxis and Ubers too. All other purchases earn one point per dollar spent. As you can see, no matter what your lifestyle is, you'll quickly rack up points!
Points can be redeemed to cover the cost of flights and accommodation with 1,000 points being equivalent to $10. Flights don't have any blackout dates and you can choose any airline you'd like. In addition, the points can be used to cover fees and taxes. If you don't have an upcoming trip, you can also spend your points on events through Ticketmaster at a rate of 2,000 points to $20. As you probably noticed, the rate of return is the same when you spend on travel and events which is fantastic! For less bang for your buck, you can also use your points for gift cards or merchandise purchases.
Cardholders benefit from travel insurance as well. The insurance covers things like travel accidents, car rental insurance, medical emergencies, flight interruption or delay among others. Last but not least, cardholders gain access to American Express Invites which are limited offer, exclusive events.
All of these benefits sound amazing but there's a cost for all the wonderful benefits. There's a monthly fee of $12.99, which works out to be $155.88 per year. The monthly payment makes it easy for most to manage. Also, you need to make between $60,000 and $80,000 per year and have decent credit. The only disadvantage is the cap rate on the bonus points is 30,000. Another downside to this bonus is the points can't be redeemed in a lump sum. This means there is a delay between when you earn the points and when you can redeem them.
That being said, the American Express Cobalt® Card is still an excellent option for those who travel a lot and make lots of eligible purchases.
If everything about this card sounds good to you, sign up today and receive an extra 2,500 points each month you spend $500 or more, an achievable spending rate for most! You can earn up to 30,000 Membership Rewards® points.
American Express Cobalt
®
Credit Card
Up to 30,000 Welcome Bonus – This offer is only available to new American Express Cobalt Cardmembers. For current or former American Express Cobalt Cardmembers, we may approve your application, but you will not be eligible for the Membership Rewards points offers available in the first 12 months of Card Membership. Offer subject to change. To qualify, you must have at least $500 in net purchases posted to your account by the last day of each billing period. Purchases made during a billing period but posted after the end of that billing period may not count towards eligible spend for that month. If this occurs, that purchase will count towards eligible spend for the next billing period. For example, if your monthly billing period is from Aug 15 to Sept 14, a purchase made on Sept 14th (transaction date) and posts on Sept 15th (posting date) may not count for eligible spend for that month. In this case, that purchase will count towards spend in the next month's billing period. If the Aug 15 to Sept 14 period was your 12th monthly billing period, then the purchase made on Sept 14 and posting on Sept 15 would not count toward this offer. Account must be in good standing. Please allow up to eight weeks for your bonus points to be awarded.
Account must be in good standing. An additional card is a supplementary card. No annual fee for supplementary cards. Supplementary Cardmembers must be at least 13 years old. Maximum of 9 supplementary cards per account.
You can earn Membership Rewards points for eligible consumer purchases at American Express retail merchants as follows: Earn 5 points for every $1 at (i) restaurant, quick service restaurant, coffee shop and drinking establishments in Canada, (ii) stand-alone grocery stores in Canada, (iii) delivery of food and groceries in Canada as a primary business, up to a combined maximum of $30,000 in net purchases posted to your account annually on these categories. Once the maximum is reached, you will no longer earn at 5 points for every $1 regardless of credits, returns and adjustments. Earn 1 point for every $1 thereafter. Calculation resets to zero each year on the Cardmembership anniversary date. Earn 3 points for every $1 on eligible streaming subscriptions at select providers in Canada. The current list of providers is available at americanexpress.ca/streaming. Purchases with merchants that are not on the list or that are on the list but bundled with another product or service or billed by a third party such as a digital platform or a cable, telecommunications or internet provider, or a car manufacturer, are not eligible. Earn 2 points for every $1 at or for (i) stand-alone automobile gasoline stations in Canada, (ii) travel services or travel bookings including air, water, rail and road transport, lodging and tour operator sales, (iii) local commuter transportation in Canada including subway, streetcar, taxi, limousine and ride sharing services. Purchases at merchants where these categories are not their primary business such as general merchandise retailers do not qualify. Merchants are typically assigned codes and categorized based on what they sell. Earn rate of 1 point for every $1 applies when the merchant code is not in an eligible category, using a payment account or service of a third party, a card reader attached to a mobile phone, or online retailer that sells goods of other merchants, or the merchant category is otherwise not identified. Interest charges, annual fees, other fees and cash equivalent transactions are not purchases and do not qualify for Membership Rewards points.
Basic Cardmembers can earn one additional bonus Membership Rewards point for every dollar charged to your American Express Cobalt Card for eligible hotel and car rental bookings (less credits and adjustments) made through the American Express Travel website where American Express Travel (not the hotel or car rental company) is the merchant. Hotel bookings under The Hotel Collection program are not eligible for this bonus Membership Rewards points offer. The number of bonus Membership Rewards points is calculated by multiplying each eligible transaction by one subject to rounding. Terms and Conditions of the Membership Rewards Program apply. In order to redeem points for any travel booking, the Membership Rewards Program account must be active and the Card must be in good standing.
Membership Rewards points can be redeemed for Gift Cards or certificates and other merchandise. The Gift Card or Certificate is subject to the Terms and Conditions indicated on the reward. For Membership Rewards Program Terms and Conditions, visit membershiprewards.ca or call 1-800-668-2639. Corporate Cardmembers, please call 1-800-716-6661.

Delivery Information: Orders will be processed within 2 business days. If the value of the Gift Card, Prepaid Card or Certificate is less than $200, it will be delivered by Canada Post which could take up to one week for delivery. If the reward value is greater than $200 but less than $500, it will be delivered by Priority Post within 3-5 business days. If the reward value is $500 or more, it will be delivered by Priority Post within 3-5 business days and will require a signature upon delivery. If you are not available at home at the time of delivery, directions to the nearest postal location will be left at your door. Rewards that are not in stock may take additional time to deliver.
MERCHANDISE AVAILABILITY - All merchandise rewards are subject to availability. If an order is not available, a similar item of equal value or greater will be substituted whenever possible. If a substitution is not available, your Membership Rewards points will be credited back to your program account and you will be contacted. Merchandise rewards are subject to change without notice. New merchandise rewards will be added to the program on a regular basis. Some rewards are available in limited quantities. Limited items will be noted in the product description.

MERCHANDISE DELIVERY - Please allow 2-4 weeks for delivery. Cardmembers are required to provide a signature when rewards are delivered. Some items may have longer delivery times — this will be indicated. Orders are shipped via courier and require complete mailing address and telephone number for daytime delivery. (Orders cannot be shipped to a post office box.)

MERCHANDISE RETURNS - Redeemed rewards are not refundable, exchangeable, replaceable or transferable for cash or credit.
Amazon Shop with Points - By participating in Amazon.ca's Shop with Points program using American Express Membership Rewards ('MR Points'), you agree to these Service Terms as well as Amazon.ca's Terms of Use (including 'Frequently Asked Questions'). Please review them carefully, together with Amazon.ca's Privacy Notice, to understand Amazon.ca's practices.

To use your MR Points to purchase eligible items at Amazon.ca, your eligible Membership Rewards program account ('MR Points Account') must be linked to your Amazon.ca account through the enrollment process. We reserve the right to restrict your use of Shop with Points or to un-enroll your MR Points Account by de-linking it from your Amazon.ca account at any time in our sole discretion, including when we suspect misuse or fraud.

You agree that Amazon.com.ca, Inc. and its affiliates (collectively, 'Amazon') may share information that you have provided to Amazon with Amex Bank of Canada and its affiliates (collectively, 'Amex'). Amex may share information with Amazon regarding your Membership Rewards points account for the sole purpose of managing and facilitating the Shop with Points program using membership rewards points. This information sharing allows us to link your Amazon.ca account to your MR Points Account and, once enrolled, Amex may provide Amazon with information about your MR Points Account, including your total MR Points balance. We may also share information that you have provided to Amazon with Amex so that Amex can perform its functions with respect to the Shop with Points program, including processing payments made with MR Points. Neither Amazon or Amex will use information provided to it by the other party in support of the Shop with Points program for any purpose other than as expressly set forth in this paragraph.

Certain items at Amazon.ca are not eligible for purchase using MR Points, and these items may change at any time. MR Points may not be used when making purchases with 1-Click. If you do not have enough MR Points to pay for your eligible purchase, you can pay for the remainder with the Amex credit or charge card linked to your MR Points Account, or an Amazon.ca Gift Certificate. Your MR Points balance will typically be reduced to reflect the amount of your purchase at the time of your order, but in some cases it may not reflect your use of MR Points for pending purchase transactions until the purchase has shipped or otherwise been fulfilled. It is your responsibility to ensure that you have enough MR Points in your MR Points Account at the time your MR Points are ultimately redeemed. If you don't have enough MR points remaining in your MR Points account at the time they are to be redeemed, you will be required to authorize another payment method. Your Amex credit or charge card will not be charged automatically. MR Points may not currently be combined with other rewards programs to make eligible purchases using Shop with Points at Amazon.ca.

Returns are subject to Amazon's returns policy. If Amazon accepts a return for an item you purchased using only MR Points, those MR Points will be credited to your Points Account. If Amazon accepts a return for an item you purchased using MR Points and another payment method, Amazon may, in its sole discretion, credit the return to the other payment method before crediting MR Points to your MR Points Account. This is different from the order in which payment methods (MR points, Amex credit and charge card and stored value card) are applied at the time of purchase. See ordering section of the FAQ for details. If you no longer have an active MR points account or, if applicable, Amex credit or charge card, Amazon may process your return by providing you with an Amazon gift card. If you have questions regarding your Points or your Points Account, please contact American Express on the number listed on the back of your Card.
Membership Rewards points are accepted as payment for a wide range of travel options through American Express Travel Services. Membership Rewards points can be used to pay for new travel purchases, including taxes and surcharges. Membership Rewards points are not refundable. Membership Rewards points have no cash value. Travel selections are based on available space and are subject to terms and conditions of travel suppliers. For car rental companies and hotels that do not accept prepaid bookings, contact American Express Travel Services at 1-855-804-9600 for details about how you can use your Membership Rewards points. In order to redeem points for any travel booking, the Membership Rewards Program account must be active and the Card must be in good standing. When you redeem points for an eligible travel booking, the full cost of the flight, including taxes, fees and carrier surcharges will be charged to your card. Within 10 business days from the date of booking, you will receive a statement credit for the amount you redeemed. If your statement monthly cycle cut date falls between the date the transaction is recorded on your statement and the date the statement credit is processed, you will be responsible for paying your monthly statement in full. The statement credit will be applied against your next statement. If the American Express Installment Program applies to you and you also redeem points for one or more transactions, the Installment Program will take precedence and the credit will apply to your account in the regular course. This could result in you having a credit balance on your account. If you want to reduce the credit balance, you can cancel any active installment plans you may have. See the Installment Program terms and conditions in your Cardmember Agreement for details, if applicable. Bookings are also subject to American Express Travel Terms and Conditions. To view these please visit americanexpress.ca/termsandconditions.
All references to you means the Basic Cardmember.
Referral Program Terms – Your account must be in good standing. If this is a personal or family referral, you agree to only make recommendations to known friends and family members with whom you have a relationship and who have confirmed to you that they want to receive this communication. If this is a referral in the context of your business, you agree to only make recommendations to business contacts whom you know and have consented to receive this recommendation from you. You must not send recommendations to people you do not know. Whenever you reach out to a potential referral, you will only use content we provide. Any additional statements you make cannot be inconsistent with our content and must be truthful, accurate and not misleading. You should not publish or distribute your referral link in locations where the audience is likely to include individuals with whom you do not have a business, personal or family relationship or who may not be interested in the offer. You can only receive a maximum referral bonus of 75,000 Membership Rewards® per calendar year for approved referrals, which includes eligible referral bonus amounts from both (i) special or limited time referral offers and (ii) regular referral offers in that same calendar year. Referral bonus for each approved referral and maximum annual referral bonus limit may change at any time and if you change card products. Should the referral bonus amount change during the calendar year, you may receive a partial bonus depending on the available maximum bonus amount. You are not eligible to receive this referral bonus offer if you have already reached your maximum annual referral bonus limit. The referral bonus will be awarded to you based on each eligible referral for which American Express receives an application that is subsequently approved, subject to all applicable terms and conditions. Your referral bonus will be awarded in the calendar year in which the eligible referral application is approved and not when the referral application is received. Due to the confidential nature of the approval process, you will not be notified when applications are approved or declined and any individual you have referred must agree to allow your account to be bonused upon approval or you will not receive the referral bonus. If our records indicate that any person you have referred has opted not to receive e-mails from us, your referral will not be sent and you will not receive the referral bonus offered as part of this program. Referral program varies by product and may be modified, suspended, cancelled or otherwise terminated without notice. Cannot be combined with any other offer. If the people that you refer have already applied for the product that you are referring without participating in this program, neither you nor they will be eligible for any referral bonus that may be offered as part of this program. Likewise, if the people you refer decide to apply for a Card through this referral program other than the one you have specifically recommended, the referral bonus for which you and they may be eligible will vary. You will only use the delivery methods we provide. By participating in the referral program, you are requesting that emails be sent on your behalf to individuals with whom you have a business, personal or family relationship. If you already have an American Express Card, you are prohibited from referring yourself for any American Express Card. Any violation or abuse of this referral program including, sending emails to individuals with whom you have no business, personal or family relationship, referring yourself, and efforts to bypass, manipulate, obscure or otherwise modify the delivery and accurate presentation of the referral link, sharing tools, content, disclosures, instructions or other materials we provide will be considered a breach of these Terms and make you ineligible for any referral bonus, reverse any referral bonus awarded, and result in your termination from the program and cancellation of your Card account. Your Card account's eligibility to participate in the referral program is based on your creditworthiness and other factors including your account history with American Express. Referral program participants should allow 8 to 10 weeks for the award of the referral bonus once program criteria have been met and must be enrolled in the corresponding loyalty program (if applicable) when the referral bonus is awarded. American Express reserves the right to limit, cancel, or revoke a referral or welcome bonus if it determines, in its sole discretion, you have violated these Terms. All products and services are subject to applicable Terms and Conditions.
Use Points for Purchases –. You can redeem Membership Rewards points for a statement credit towards an Eligible Purchase charged to an Eligible Card. All Eligible Purchases: 1,000 points = $10 statement credit. You must redeem a minimum of 1,000 points per redemption. Eligible Purchases include purchases made at American Express merchants and charged to an Eligible Card. Funds advances, fees, balance transfers, Amex cheques and charges for traveller's cheques are not Eligible Purchases. American Express may make changes to the types of purchases that are eligible for redemption with Use Points for Purchases at any time without notice. Eligible Cards are Consumer and Small Business Cards enrolled in the Membership Rewards program. Statement credits on your Card Account should not exceed the aggregate amount of the Eligible Purchase(s) on your Eligible Card. You can register for Online Services to view your Eligible Purchases and to redeem online. Only Eligible Purchases posted to your Card Account during the last 3 months, up to 150 most recent Eligible Purchases, will be displayed for redemption. If you wish to redeem points towards an Eligible Purchase within the last 12 months that is not displayed online, please contact us at the number listed on the back of your Card.

Subject to Membership Rewards Terms and Conditions. Visit membershiprewards.ca for full Terms & Conditions of the Membership Rewards program or call 1 800 668 AMEX (2639). Small Business Cardmembers, please call 1-888-721-1046.
The Fixed Points Travel Program applies to return airfares offered through American Express Travel Services Canada or americanexpress.ca/travel. Card account must be in good standing. To be eligible and be presented with this redemption option, you must have sufficient Membership Rewards Points ("points") at the time of booking. When booking for multiple travellers on the same itinerary, you must have enough points to cover all travellers.

Under the Fixed Points Travel Program, a fixed number of points covers the base ticket price of eligible flights up to the applicable maximum base ticket price. The flight grid includes the fixed number of points with the corresponding applicable maximum base ticket price required per category.

The base ticket price (often referred to by airlines as the base fare) excludes taxes, fees and carrier surcharges. You will be charged for these additional costs and any dollar amount that exceeds the applicable maximum base ticket price. If the base ticket price for an eligible flight is below the applicable maximum base ticket price, the difference:
(i) cannot be used to cover taxes, fees or carrier surcharges;
(ii) will not be credited to your Card account; and
(iii) will not be applied to cover additional costs associated with changes or cancellations.

The full cost of the flight, including taxes, fees and carrier surcharges will be charged to your Card upon booking. Within 5-10 business days from the date of booking, you will receive a statement credit for the base ticket price up to the applicable maximum base ticket price.

Example 1:
A select route requires a redemption of 20,000 points and the maximum base ticket price is $300. If an eligible flight for this route has a base ticket price of $250 plus $100 in taxes, fees and carrier surcharges (total cost of flight amounts to $350), then you will be required to redeem 20,000 points and will be charged $350; you will then receive a statement credit for $250 (the base ticket price).

If you decide to change this booking reservation for a new eligible flight with a higher base ticket price (such as $275), then in addition to all other applicable charges, you will also be required to pay an additional $25 (the difference between $250 and $275) even though the new base ticket price is below the $300 maximum base ticket price.

Example 2:
A select route requires a redemption of 20,000 points and the maximum base ticket price is $300. If an eligible flight for this route has a base ticket price of $350 plus $100 in taxes, fees and carrier surcharges (total cost of flight amounts to $450), then you will be required to redeem 20,000 points and will be charged $450; you will then receive a statement credit for $300 (the maximum base ticket price).

You are responsible for any additional charges as a result of any changes or cancellations to your booking. Subject to an airline's policy, a change or cancellation may result in a credit to your Card account and/or a credit with the respective airline. In neither case will the points you redeemed for this flight be returned to you. Flight availability and prices of flights are subject to availability and set by the airlines. Eligible routes are based on the International Air Transport Association airport code classification.

If the American Express Installment Program applies to you and you also redeem points for one or more transactions, the Installment Program will take precedence and the credit will apply to your account in the regular course. This could result in you having a credit balance on your account. If you want to reduce the credit balance, you can cancel any active installment plans you may have. See the Installment Program terms and conditions in your Cardmember Agreement for details, if applicable.

American Express can suspend or terminate the Fixed Points Travel Program at any time it deems necessary, and reserves the right to change these Terms and Conditions, including but not limited to the flight grid, at any time.

The Terms and Conditions of the American Express Membership Rewards Program will continue to apply.

Visit membershiprewards.ca to view the full Membership Rewards Program Terms and Conditions. In the event of a conflict, these Terms and Conditions prevail for the Fixed Points Travel Program.
Various offers will be available to Cobalt Cardmembers from time to time. These offers will be communicated by email and other select channels. Conditions apply and vary by offer.
Valid at participating hotels for new bookings of at least two consecutive nights made through Platinum Card Travel Service, Personalized Travel Service, Centurion Travel, americanexpress.ca/travel or americanexpress.ca/thc. Payment must be made in full with an eligible American Express Card in the Canadian Platinum, Supplementary Canadian Platinum, Canadian Gold Rewards, Supplementary Canadian Gold Rewards, Canadian Cobalt, Supplementary Canadian Cobalt, Canadian Business Platinum, Supplementary Canadian Business Platinum, Canadian Business Gold Rewards, Supplementary Canadian Business Gold Rewards, or Canadian Centurion Cardmember's name at time of checkout. The Platinum, Gold Rewards, Cobalt, Business Platinum, Business Gold Rewards, or Centurion Cardmember must travel on the itinerary booked. (1) The Cardmember will receive the credit as deduction from the final hotel bill when checking out of the hotel; they will receive $1 for each eligible dollar spent up to $100 USD. Amenities vary by property and facilities available. Eligible charges must be charged to the room and exclude charges for taxes, gratuities, fees and cost of room. Additional exclusions based on specific hotel restriction may also apply including without limitation purchases within the hotel that are unaffiliated and/or owned by third parties - see hotel front desk for details. Credit must be used in conjunction with initial stay and cannot be carried over to another stay. Offer is not redeemable for cash and expires at check-out. Credit is non-exchangeable and non-refundable and is applied in USD or equivalent in local currency based on exchange rate on day of arrival. May not be combined with other offer or programs unless indicated. Limit one credit per room, per stay. (2) A one category room upgrade is based on availability and eligibility at check-in to the hotel. Three-room limit per Cardmember per stay. Back-to-back stays booked by a single Cardmember, Cardmembers staying in the same room or Cardmembers traveling in the same party within a 24-hour period at the same property are considered one stay and are ineligible for additional THC benefits ("Prohibited Action"). American Express and the Property reserve the right to modify or revoke the THC benefits at any time without notice if we or they determine, in our or their sole discretion, that you may have engaged in a Prohibited Action, or have engaged in abuse, misuse, or gaming in connection with your THC benefits. Participating hotels and benefits subject to change.

Featured Hotels Terms and Conditions

All featured hotel prices, benefits, offers, and availability are accurate at the time first displayed on the American Express Travel website. While every effort is taken to ensure hotel inventory, benefits, and offers remain accurate, prices and availability may change at any time, and are dependent on third party inventory. Hotel pricing, benefits, offers, and availability are not guaranteed until the receipt of your booking confirmation email. Hotel bookings and associated benefits and offers are subject to availability and respective cancellation policies of the hotel. The respective hotel is responsible for the fulfilment of eligible benefits and offers. You can view the hotel's cancellation policy when you review your itinerary prior to check-out. All bookings subject to the American Express Online Travel website terms and conditions. Rules, restrictions and blackout dates may apply.

American Express Terms & Conditions

Bookings are also subject to American Express Travel Terms and Conditions. To view these please visit americanexpress.ca/termsandconditions.
Underwritten by Royal & Sun Alliance Insurance Company of Canada. You may contact the insurer at 1-888-877-1710 in Canada and the U.S. or visit www.rsagroup.ca.
Underwritten by Chubb Life Insurance Company of Canada ("Chubb Life"). Use your Card to book tickets for your spouse, dependent children (under 23) or any Supplementary Cardmember and they can also be covered. Spouse and dependent children (under 23) of Supplementary Cardmembers can also be covered. You may contact the insurer at 1-877-777-1544 in Canada or visit www.chubb.com/ca.
Underwritten by Royal & Sun Alliance Insurance Company of Canada. This coverage can only apply when you are authorized and permitted by law to operate the rental car. You may contact the insurer at 1-888-877-1710 in Canada and the U.S. or visit www.rsagroup.ca.
Purchase must be charged in full to an American Express Card. Subject to availability and to event and ticketing terms, restrictions, verification procedures and fees. Tickets and packages may not be transferable and should not be resold. No refunds and no exchanges subject to merchant's obligations under applicable law.
Access to the American Express® Entrance is available to individuals upon the presentation of a valid American Express Card.
Subject to Lounge capacity.
Priority Line and Priority Bars – American Express® Cardmembers may access the Priority Line and/or Bar during an event operating day and must pay with a valid, unexpired American Express® Card. The Priority Line and/or Bar is serviced by Ed Mirvish Enterprises Limited staff and located at select bar areas within the Ed Mirvish, Princess of Wales and Royal Alexandra Theatres. Cardmembers and guests placing an order are required to comply with the theatre's drink order limits. All theatre rules apply. Priority Line and/or Bar access is subject to change or cancellation at any time. You must be of local legal drinking age and must carry a valid government-issued identification to consume alcoholic beverages. Please drink responsibly.
Underwritten by Royal & Sun Alliance Insurance Company of Canada. Applies to eligible items fully charged to your Card worldwide, provided the manufacturer's warranty is valid in Canada and the U.S. and does not exceed five years. You may contact the insurer at 1-888-877-1710 in Canada and the U.S. or visit www.rsagroup.ca.
Use the American Express Card online or off, and you won't be held responsible for any fraudulent charges, as long as you've taken reasonable care to protect your account details, PIN and any device on which you have added your account information. Notify us at once if your Card or eligible device is lost or stolen, or you suspect it is being used without your permission. For more information on the Fraud Protection Guarantee, refer to Fraud FAQs.
See details and Terms & Conditions on Amex.ca/App.
Eligible cards will vary by offer and are subject to change. Offers are subject to terms and conditions and full program terms.
Eligible on iPhone 5s and above with iOS 8 or higher.
Eligible on iPhone X and above with iOS 11 or higher.
Restrictions and limitations apply.
Eligible cards will vary by offer and are subject to change. Select Canadian American Express Cards issued by Amex Bank of Canada and cards issued by a licensed third party issuer (as applicable) are eligible cards for the offer. The following cards are not eligible: American Express Corporate Cards, American Express® Gift Cards and Prepaid Cards. Subject to offer terms and conditions, and full program terms.
Various offers on prepaid hotel and car rental bookings will be available to American Express Cardmembers on American Express Travel Online from time to time. These offers will be communicated by email and other select channels. Conditions apply and vary by offer.
Point transfer ratios vary by participant and transfers can take up to 5 days. Other terms apply. Visit membershiprewards.ca for details.
Underwritten by Chubb Life Insurance Company of Canada ("Chubb Life"). You may contact the insurer at 1-877-777-1544 in Canada or visit www.chubb.com/ca.


®, TM: Used by Amex Bank of Canada under license from American Express.
Awards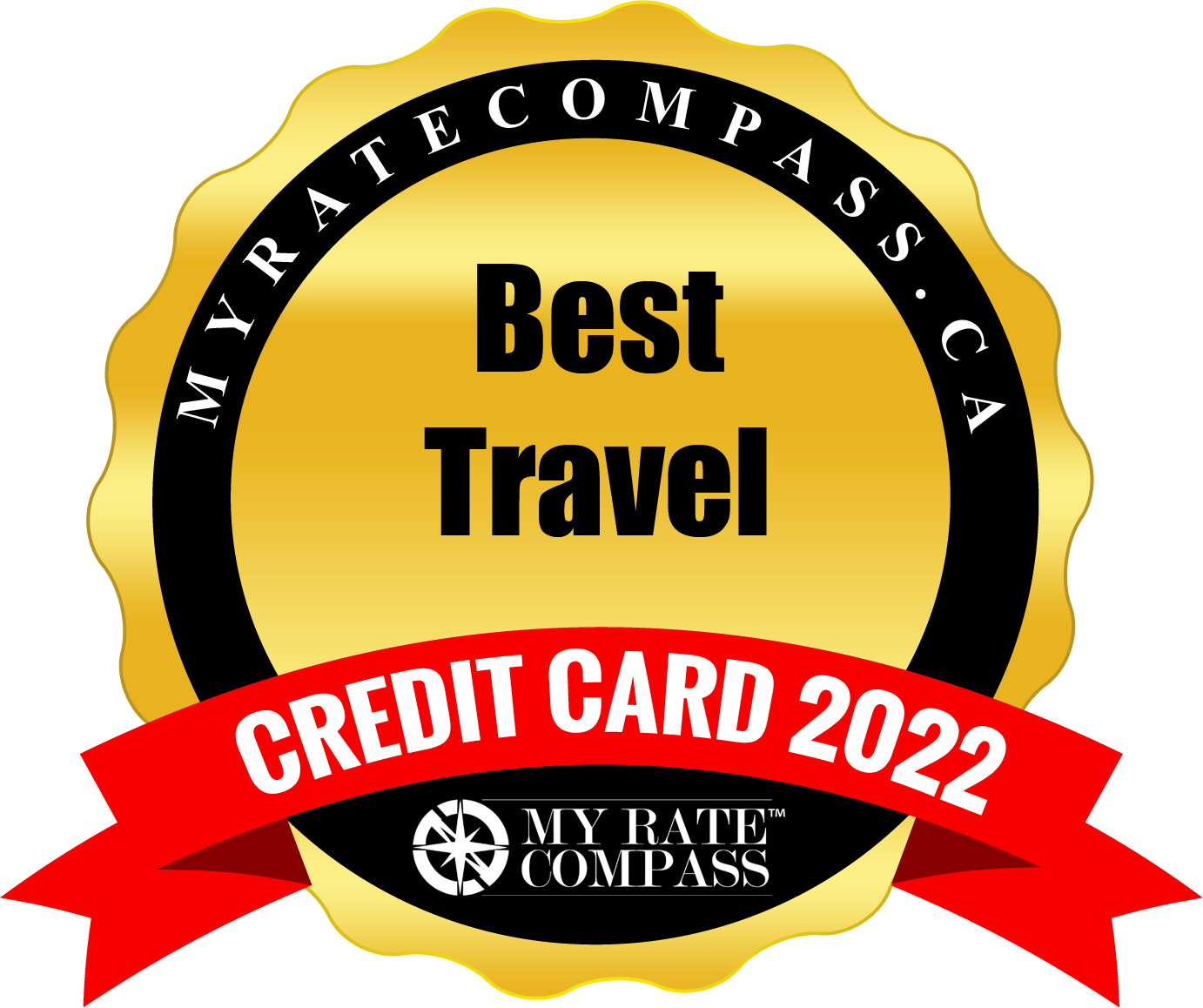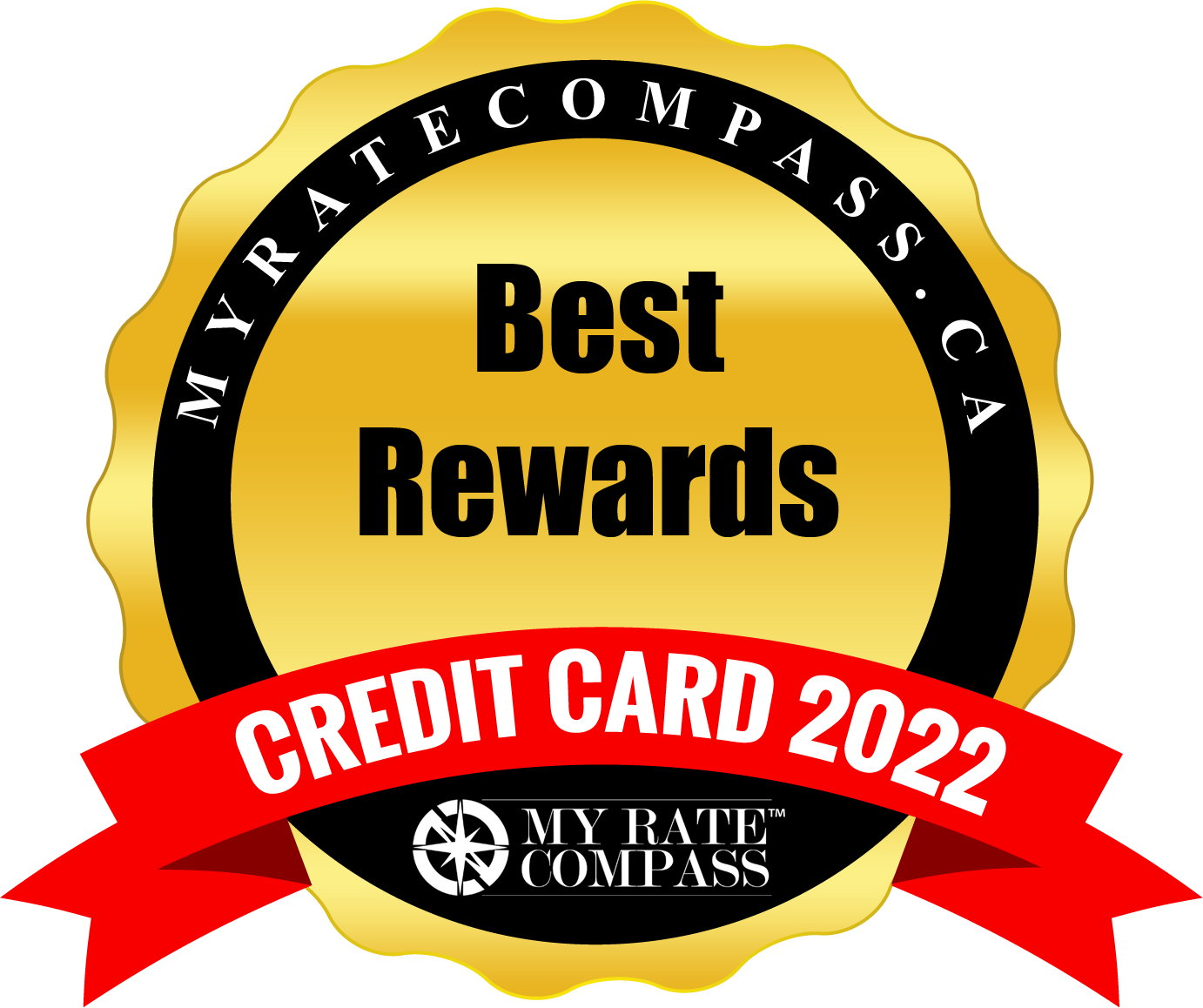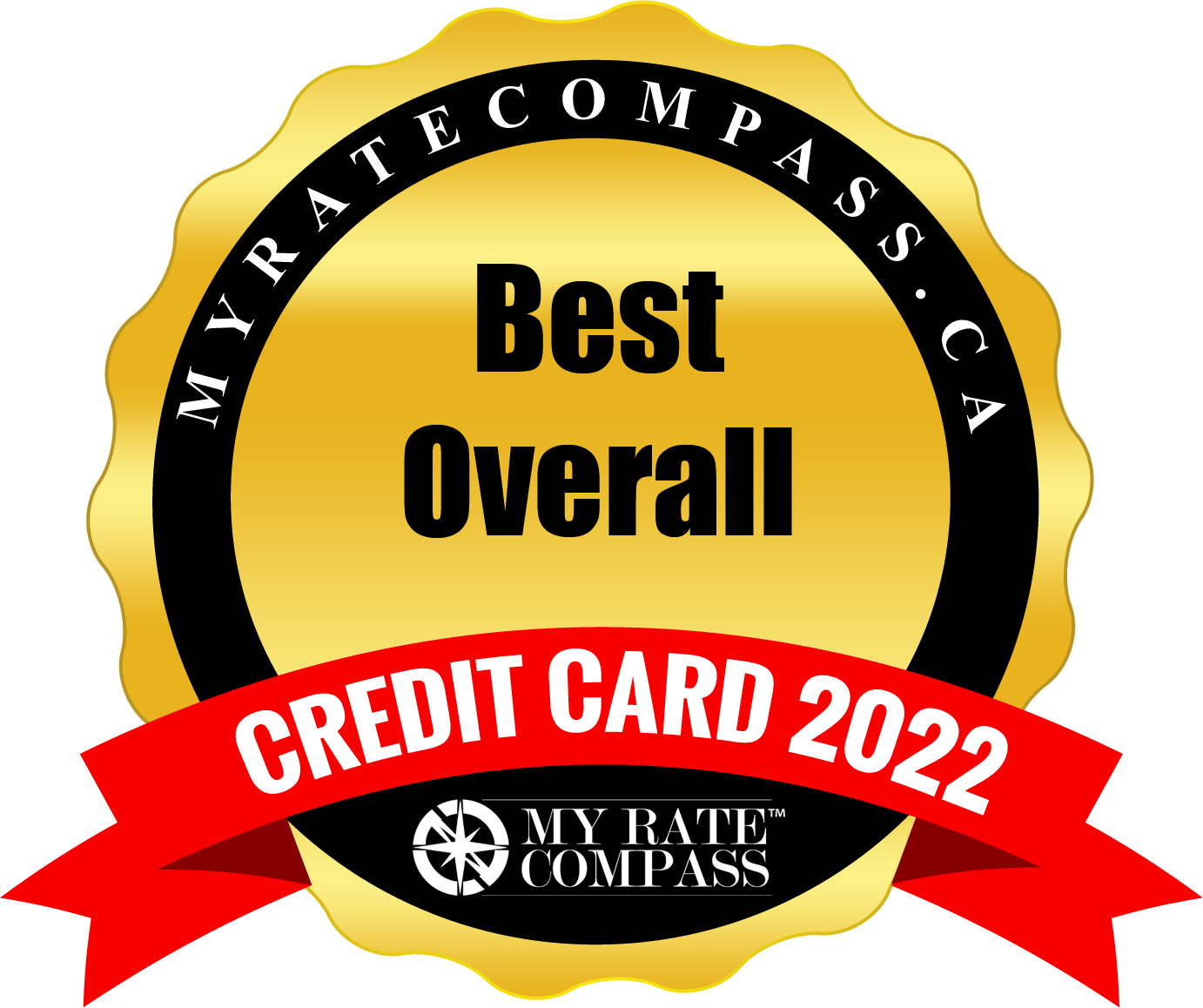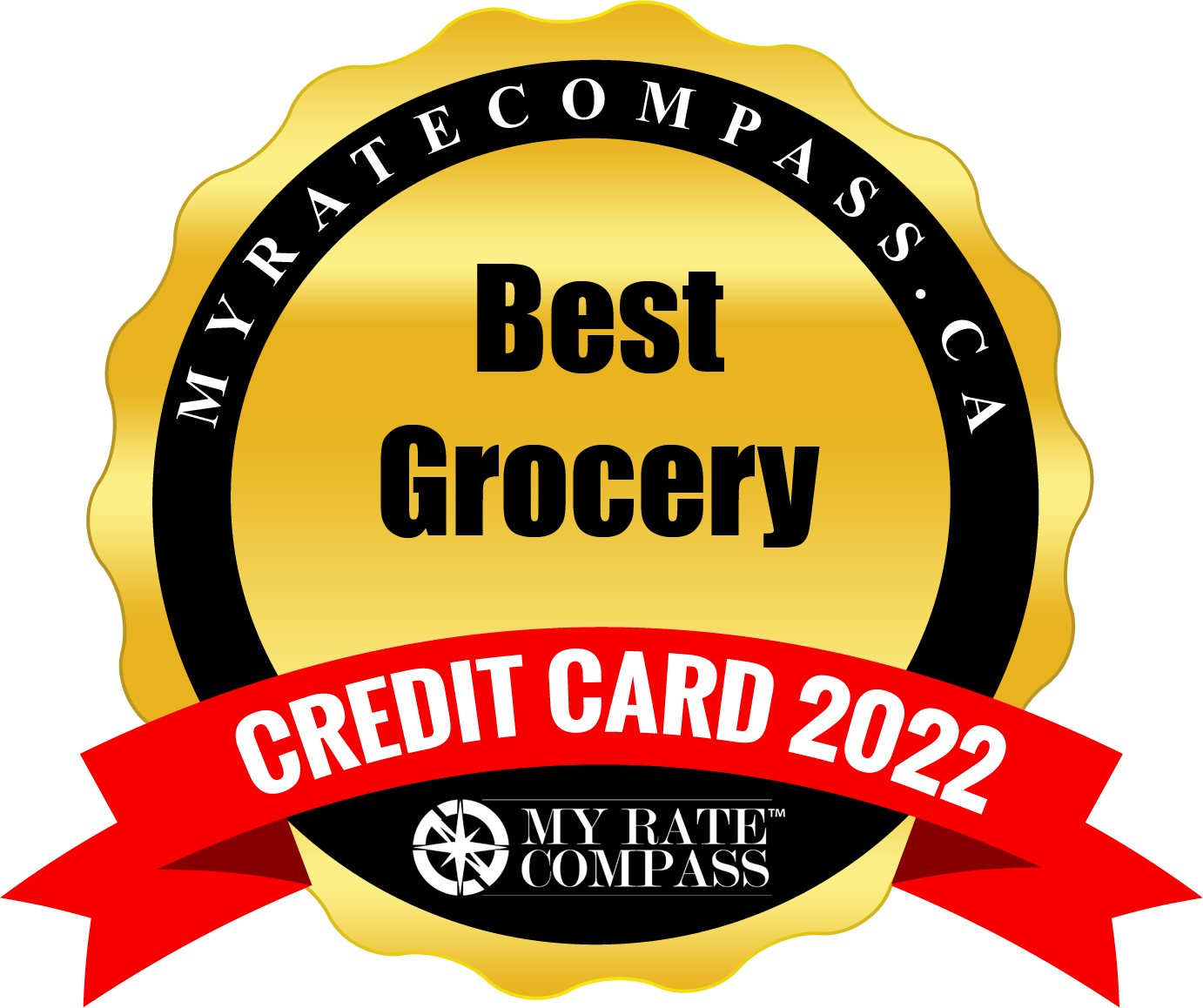 Compare Credit Cards
Compare credit cards side by side and choose the best option to maximize cash back, rewards, pay down debt, and save money on interest.
Compare Cards

Help me Select a Credit Card
Find the credit card that is right for your needs and lifestyle by using our free credit card selector tool.
Find a Card