VISA Business Credit Card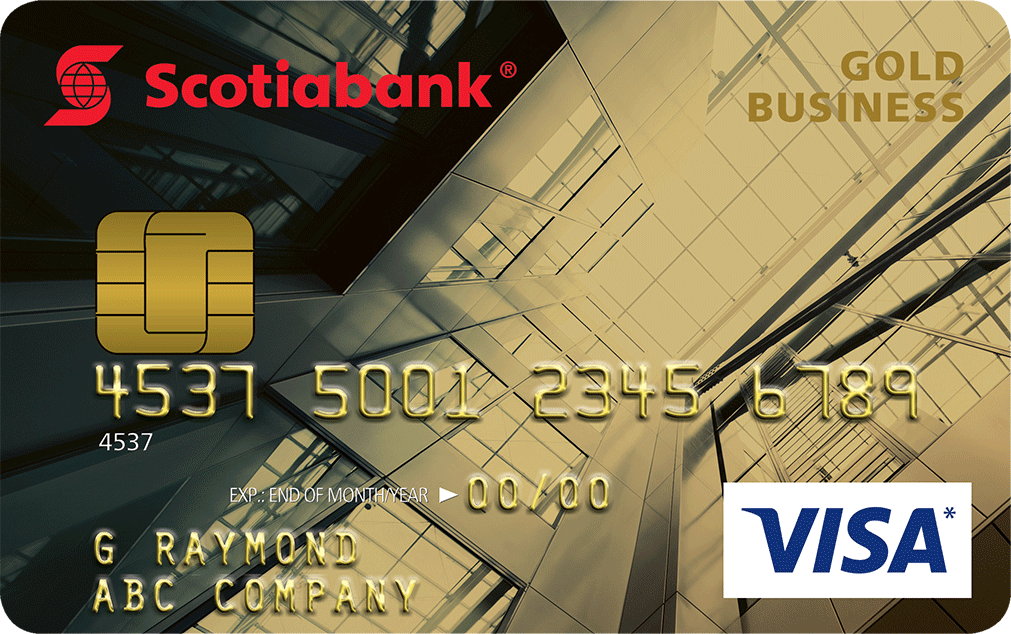 Card Details
Great reasons to get this card for your everyday purchases
1% on all eligible business purchases

Simplified Expense Management

At a glance reporting 24/7

Available in CDN$ and USD$ program
Insurance
Priority airport services

No

Airport lounge access

No

Concierge service

Yes

Balance protection(Optional)

No

Purchase Security & Extended Protection Insurance

NO

Flight delay insurance,Baggage Insurance

Yes

Vehicle rental insurance

No

Travel accident insurance

Yes

Travel medical insurance

No
Fees and Eligibility
Fees
Annual Fee:

$105

Additional Card Fee:

$75

Purchases Interest Rate:

19.99%

Cash Advance Interest Rate:

22.99%
Eligibility
You're a Canadian resident
You've reached the age of majority in your province or territory
Recommended Credit Score:
Our Rating
Rating Methodology:
My Rate Compass's ratings are determined by our editorial team. Our editors rate credit cards objectively based on the benefits and features the credit card offers, interest rates, the fees, and how a credit card compares with other cards in its category.
Credit card rating methodology
Pros and Cons
Start a cash flow strategy
Make the most of your card. Consolidate all your recurring payments on your card and turn them into cash back rewards!
Gold Card Travel Insurance
Gold for prestige and recognition, with comprehensive travel insurance and international concierge services.
At a Glance Reporting
Secure, paperless and Web-based.
Simplified Expense Management
Reduce, consolidate, and streamline. Order cards online directly to your business, set individual card limits for credit and cash advances to meet your business needs.

Close and open cards online you don't have leave your place of business.
Editor's Review

Here are additional advantages that a small business credit card can offer your business to help it grow and be profitable.

Manage business expenses
Earn rewards for your business spend
Build credit for your business
Simplicity of recordkeeping and reporting, especially around tax time
Maintain control over spending
Cash back rewards available for Canadian dollar card program only. Cash Back is paid to each Card in the Program that has reached the annual spend of $7,500. The maximum Cash Back that can be earned is $25,000 (calculated based on the Cash Back that is awarded to all Cards issued for your Program). See the Cash Back Rewards terms and conditions in the Scotiabank Business Visa Business Card Agreement for full details

2

Visa SavingsEdge is an automated discount program offered by Visa Canada Corporation ("Visa Canada") to eligible businesses and their authorized cardholders that hold an eligible Visa Business card and whose enrolment in the program is accepted by Visa. Under the program, cardholders can receive discounts from participating merchants each time the cardholder uses an enrolled Visa Business card to make qualifying purchases of goods or services pursuant to an active discount offered by the merchant and that transaction is processed or submitted through the Visa payment system. Discounts provided will appear as credits on future credit card statements 8-10 weeks after purchase date. All terms, conditions and restrictions applicable to the Visa SavingsEdge program are established by Visa Canada, and are available here. Visa Canada, not Scotiabank, is responsible for the Program. For details, visit www.visasavingsedge.ca. The following Scotiabank VISA Business cards are eligible: Scotia Momentum for business VISA* card, Scotia Gold Passport for business VISA* card, ScotiaLine for business VISA* Card and Scotiabank VISA* Business Card.

3

4

Subject to credit approval and conditions

®

Registered Trademark of The Bank of Nova Scotia

*

Visa Int./Licensed. User.