Best Credit Repair/Building Credit Cards in Canada for 2023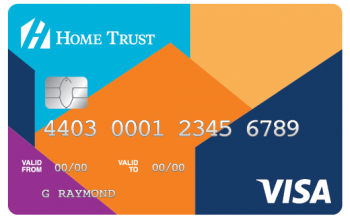 Details
Purchases Interest Rate:
19.99%
Cash Advance Interest Rate:
19.99%
Min Income Requirement:
Not Available
Why Apply:
Easy application
No annual fee
Flexible credit limit
Low minimum payments
Monthly reporting
Recommended Credit Score:
Apply Now
lock
On Home Trust's Secure Website
The Home Trust Secured Visa is designed for individuals who need to rebuild or reestablish their credit. It offers easy approval for anyone and gives you a flexible credit limit, ranging from $500 to $10,000, depending on your security deposit. Of course, it also comes with other benefits such as a 21-day no-interest grace period and no annual fee.
Why We Like It:
Easy application – Start rebuilding your credit score immediately. Almost everyone is approved for this secured credit card.
No annual fee – You pay absolutely nothing to get and use this credit card.
Flexible credit limit – From a minimum deposit of $500, you can get a credit limit scaling at 1:1 all the way up to $10,000. The security deposit will also be reimbursed in full (minus the outstanding balance) should the credit card be cancelled in the future.
Low minimum payments – If you want to pay the minimum, you can pay whichever is higher: $10 or 3% of the monthly balance.
Monthly reporting – Home Trust reports your progress to major credit agencies each month – jumpstarting your credit repair.
The Home Trust secured credit card is an excellent credit card that enables those who do not have a good credit score to rebuild and reestablish it.
Almost everyone is approved(No credit, poor credit, bankruptcy and consumer proposal).
To be approved for this secured credit card, the applicants need to provide a security deposit of $500 minimum and be of the age of majority in the province of residence.
This credit card does not offer any rewards but provides a 90 purchase protection to insure eligible items against theft or damage for 90 days from the date of purchase.
Each month Home Trust reports to Equifax and Transunion. This will ensure that your payment and credit history related to your Home Trust Secured credit card is updated with the major Canadians credit bureaus accordingly. You will need to make your payments on time each month to rebuild your credit.
Home Trust will give you back your deposit when you close your account.
The Home Trust secured credit card is one of the best cards in the market that can help you build your credit.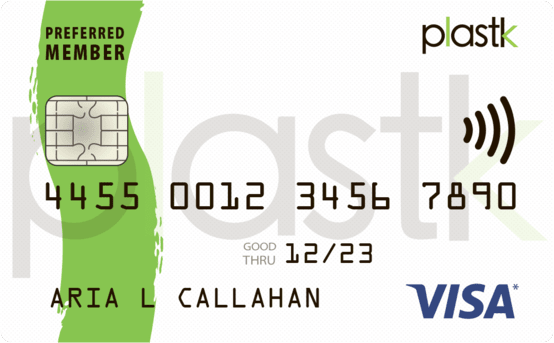 Details
Purchases Interest Rate:
17.99%
Cash Advance Interest Rate:
21.99%
Min Income Requirement:
Not Available
Recommended Credit Score:
Plastk Secured Visa Credit Card Review

The Plastk Secured Credit Card is a new secured credit card with a premium rewards program that enables you to earn reward points on every purchase where Visa is accepted. There's no limit on how much you can earn, and the amount of reward points you earn does not depend on the category the merchant uses to classify your purchase.
There are many redemption options such as statement credits, merchandise, gift card, travel rewards, and charity donations. In addition, the card provides credit insights to take control of your credit and get rewarded for it.
The Plastk Secured Credit Card can help you build credit since it reports to credit bureaus like Equifax and Transunion, so as you use your card responsibly, you will build your credit history.
Overall, it is a great credit card for those who would like to establish or rebuild credit (People with challenged credit, new immigrants and students with no credit history).


The Plastk Secured Credit Card allows users to establish and build credit. You will be required to make a deposit to use this financial product. Whatever amount you make as a deposit will become the credit limit. Individuals with imperfect credit are still eligible for this card. There is a $48 annual fee and a $6 monthly maintenance fee. The interest rate is 17.99% which is slightly lower than the 19.99% industry standard. For the first three months of card ownership, the APR is 0% on purchases.
As you spend, you earn points which are convertible into cash back rewards at a rate of 250 points to $1. You must have a minimum of 2,500 points to make a redemption. It is possible to transfer points to another cardholder through the Plastk portal. There is currently a sign-up bonus of 5,000 points which is worth $20. The bonus points will become available to you after three months of card ownership. There is also the opportunity to earn additional points through Plastk's referral program.
There are a few other perks associated with this card. You can access your monthly credit report with Plastk powered by Equifax. The card also comes with Zero Fraud Liability and the ability to send funds through Interac e-transfer.
Other Credit Card Issuers