Best Store Credit Cards in Canada for 2023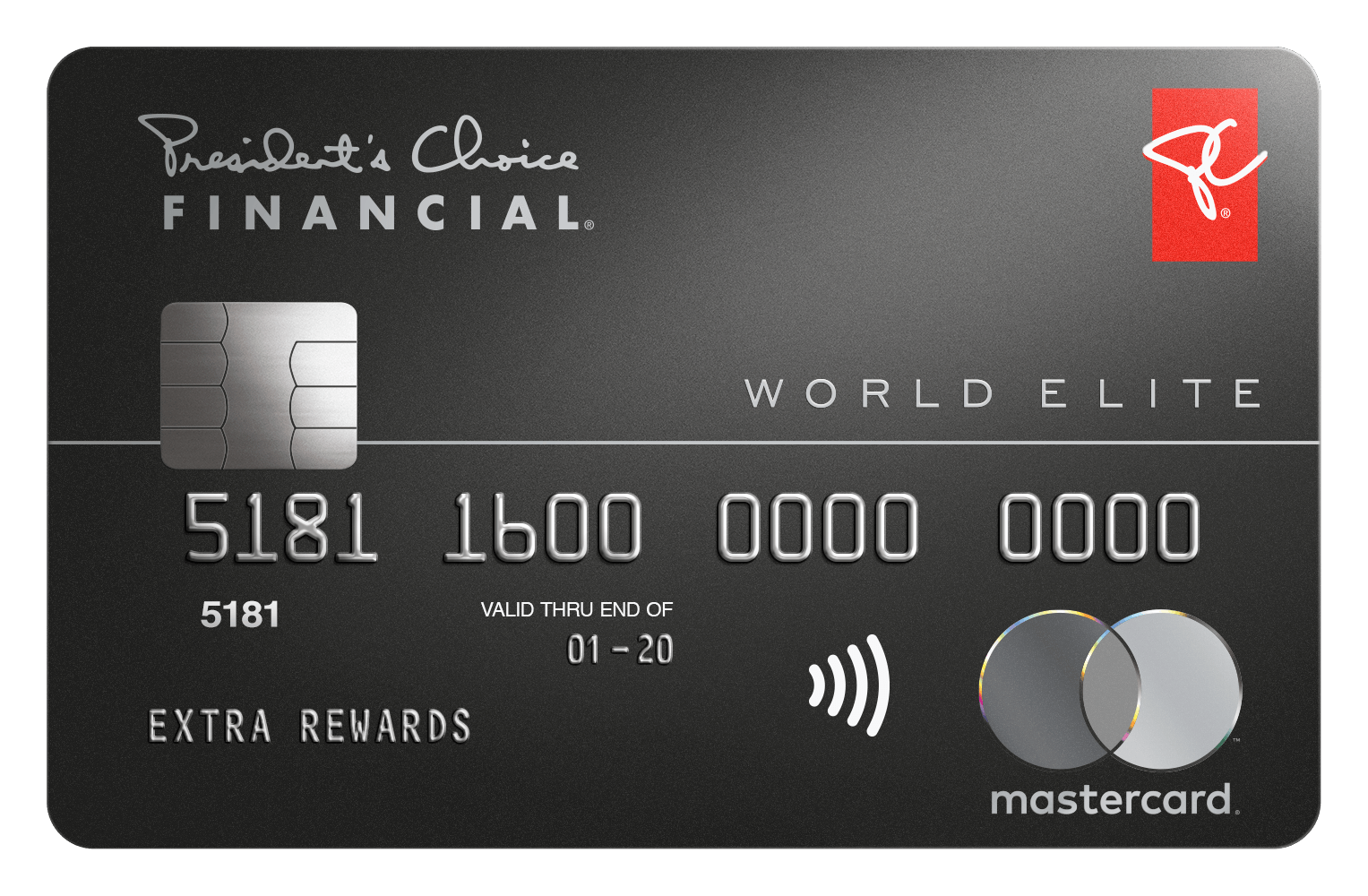 Details
Purchases Interest Rate:
19.97%
Cash Advance Interest Rate:
22.97%
Min Income Requirement:
$80000
Why Apply:
Easy application
Decent return
Transparent reward system
Free additional cards
Purchase benefits
Recommended Credit Score:
Apply Now
lock
On PC Financial's Secure Website
At no annual fee, the President?s Choice Financial World Elite MasterCard lets you get the fastest points towards free groceries. It also comes with other great offers ? a travel emergency medical insurance of up to 10 days and car rental collision or loss damage waiver insurance. With these added benefits at zero yearly cost, we consider this the best credit card for travel insurance coverage.
Easy application
-With no annual fee and no minimum income requirement, this credit card appeals to young families.
Decent return - For a no-fee card, it gives you a good return when you shop at affiliated stores.
Transparent reward system - The no-nonsense reward system makes it easy for you to calculate your potential rewards.
Free additional cards - Get up to four free additional cards that you can link to your account to help boost your points.
Purchase benefits - This credit card gives free purchase assurance in the first 90 days and doubles the manufacturer?s regular warranty for up to an additional year.
Similarly to the PC Financial World Mastercard, this card shares a lot of the same features as the PC Financial Mastercard. However, this credit card also has income limitations. In order to obtain the PC Financial World Elite Mastercard, you must earn $80,000 per year yourself or $150,000 within your household. Alternatively, you can upgrade to this card if you?re a PC Financial World Mastercard user and you spend a minimum of $25,000 per year using it.
With this version of the PC Mastercard, you earn the most points on purchases out of all three types. Keep in mind that it?s fantastic to earn more points and reap more benefits, but it?s even better if you can avoid overspending where possible. It?s easy to get caught up in spending when there are benefits attached to it, but try not to lose sight of the importance of preservation of your personal finances. Credit cards are meant to compliment your financial habits, not make your life more stressful!
All in all, this credit card is cheap compared to the industry benchmarks and has easily accessible benefits.
Great credit card for those who like to earn and redeem Optimum points at all the partners locations.



In case you do not meet the income requirements for the PC Financial World Elite MasterCard please check 2 other PC Financial credit cards: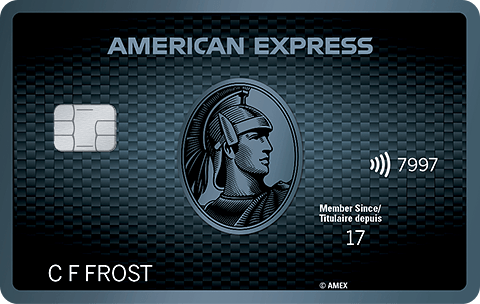 Details
Purchases Interest Rate:
20.99%
Cash Advance Interest Rate:
21.99%
Min Income Requirement:
Not Available
Why Apply:
Generous first-year rewards
Redeem anything you want
Transferability of points
Monthly fee
Free supplementary card
Recommended Credit Score:
Apply Now
lock
On American Express's Secure Website
While geared towards young people, the American Express Cobalt® Card has plenty features and benefits that make it appealing to a wide range of people. It offers 5x more points on eats and drinks from grocery shopping to dining out, and 2x points on travel and transit. Additionally, the ability to transfer points to hotel partners or to the Fixed Points Travel Program makes this the best travel credit card in Canada with a fee. If you spend a lot on food and travel, then this credit card deserves a place in your wallet.
Generous first-year rewards - You have the ability to earn up to 30,000 bonus points in the first year.
Redeem anything you want -Reward points can be redeemed for travel, restaurant, movies, and merchandise. Unlike other rewards card, you can use your points for almost anything you want.
Transferability of points -You can transfer points into the Marriott Bonvoy rewards system which unlocks access to amazing rewards programs like British Airways, Aeroplan, and more than 30 other airline partners. You can also transfer to the Hilton Honors rewards program at 1:1 ratio.
Monthly fee - Instead of paying for a one-time annual fee, you are charged every month, giving you time to test out the card and cancel it if it's not the right fit for your spending habits.
Free supplementary card - This usually costs an additional $50 on most rewards card. Get one for an immediate family member and boost your earning potential.
The American Express Cobalt® Card started out as a credit card designed for millennials and young professionals. Today, it's one of the most flexible and versatile credit cards out there. In fact, it's now commonly used by people from all walks of life because of the lucrative benefits.
One reason the American Express Cobalt® Card is so popular is because of the quick rewards that come with it. Points can be earned on everyday purchases which is what makes the earnings accumulate so rapidly. On food and drinks, such as grocery, restaurant, food delivery, bar and cafe purchases, cardholders earn five points per dollar spent.
On transit and travel, cardholders earn two points per dollar spent. These rewards are not limited to vacation only, cardholders will earn points when they spend on public transit, taxis and Ubers too. All other purchases earn one point per dollar spent. As you can see, no matter what your lifestyle is, you'll quickly rack up points!
Points can be redeemed to cover the cost of flights and accommodation with 1,000 points being equivalent to $10. Flights don't have any blackout dates and you can choose any airline you'd like. In addition, the points can be used to cover fees and taxes. If you don't have an upcoming trip, you can also spend your points on events through Ticketmaster at a rate of 2,000 points to $20. As you probably noticed, the rate of return is the same when you spend on travel and events which is fantastic! For less bang for your buck, you can also use your points for gift cards or merchandise purchases.
Cardholders benefit from travel insurance as well. The insurance covers things like travel accidents, car rental insurance, medical emergencies, flight interruption or delay among others. Last but not least, cardholders gain access to American Express Invites which are limited offer, exclusive events.
All of these benefits sound amazing but there's a cost for all the wonderful benefits. There's a monthly fee of $12.99, which works out to be $155.88 per year. The monthly payment makes it easy for most to manage. Also, you need to make between $60,000 and $80,000 per year and have decent credit. The only disadvantage is the cap rate on the bonus points is 30,000. Another downside to this bonus is the points can't be redeemed in a lump sum. This means there is a delay between when you earn the points and when you can redeem them.
That being said, the American Express Cobalt® Card is still an excellent option for those who travel a lot and make lots of eligible purchases.
If everything about this card sounds good to you, sign up today and receive an extra 2,500 points each month you spend $500 or more, an achievable spending rate for most! You can earn up to 30,000 Membership Rewards® points.
Details
Purchases Interest Rate:
20.99%
Cash Advance Interest Rate:
21.99%
Min Income Requirement:
Not Available
Why Apply:
Free hotel stays
Loyalty rewards
Airline conversion
Shopping and travel protection
No foreign transaction fees
Upgraded status
Recommended Credit Score:
Apply Now
lock
On American Express's Secure Website
While geared towards hotel rewards, the Marriott Bonvoy Amex Credit Card is also a great card for travelers with a multitude of redemption options as well as valuable travel and shopping benefits. The free hotel stays are enough to pay for the annual fee. And when combined with the flexible travel points, this credit card is one of the best choices for both hotel and travel benefits.
Welcome bonus- New Marriott Bonvoy® American Express®* Cardmembers earn 65,000 Welcome Bonus points after you charge $3,000 in net purchases to your Card in your first 3 months of Cardmembership.
Earn 5 points for every dollar in eligible Card purchases at hotels participating in Marriott Bonvoy®
Free hotel stays – Points can be redeemed for free nights with no blackout dates at more than 7,000 affiliated hotels. Plus, this credit card gives you a Free Night Award every year after your membership anniversary.
Loyalty rewards – Earn 6x base points per dollar at Marriott-affiliated properties when you use the card and 11x base points per dollar for being a Marriott member. This gives you 17x points per dollar or more!
Airline conversion – Points are transferrable to more than 40 airlines.
Shopping and travel protection – Get protected against travel emergencies and accidents, car rental theft and damage, flight and baggage delay, and hotel or motel burglary.
No foreign transaction fees – Perfect for online and overseas purchases.
Upgraded status – Get complimentary Silver Elite Member Status or a fast track to Gold Elite status by spending $30,000 in a calendar year.Earn 5 points for every dollar in eligible Card purchases at hotels participating in Marriott Bonvoy®
As the credit card's name implies, spending on this card allows you to collect points towards the Marriott Bonvoy Rewards Program. This loyalty program allows you to redeem points on Marriott, Delta, Renaissance, Sheraton and Westin hotels, to name a few. Points can be used towards the base cost, taxes and fees. In addition, there are no restrictions or blackout dates, you can book whichever dates you want. Last, but definitely not least, this is the only Canadian credit card that earns Marriott Bonvoy points!
If you don't want to use your points for a hotel room, you can transfer your points to an airline loyalty program. There are tons of participating airline programs, including Aeroplan. Receive a 15,000 point bonus from the Marriott BonvoyTM program when you transfer 60,000 points to a frequent flyer program. There are several other uses for the points you earn using this credit card, but the hotels and flights are where you'll get the best value. Given how many options there are, you likely won't be redeeming your points elsewhere!
Card holders earn five points for every dollar spent at a Marriott property and two points for every dollar spent elsewhere. You'll also earn 65,000 Welcome Bonus Marriott Bonvoy® points after you charge $3,000 in net purchases to your Card in your first three months of Cardmembership.
. Finally, card holders receive fifteen Elite Night credits every calendar year, Marriott Bonvoy Silver Elite status, Marriott Bonvoy Gold Elite status when you spend $30,000 on your credit card in a year, guaranteed in-room internet and basic travel insurance. All of these benefits come with a $120 annual fee.
Unlike most AMEX credit cards, this one is not a charge card. That means that the credit card's balance can revolve from month to month without additional repercussions. If you don't pay your full credit card balance every month, not having a charge card is ideal. In addition, there are no income requirements aside from paying the annual fee. On the contrary, the only pitfall is that American Express isn't as widely accepted as Visa or Mastercard. This can be challenging when travelling or even using your credit card on a day to day basis.
Overall, the American Express Marriott Bonvoy Card is one of Canada's finest credit cards. The versatility of the credit card allows you to use your points towards hotels and flights which truly is the best of both worlds. If you're an avid traveler, this may be the credit card of your dreams!
Other Credit Card Issuers