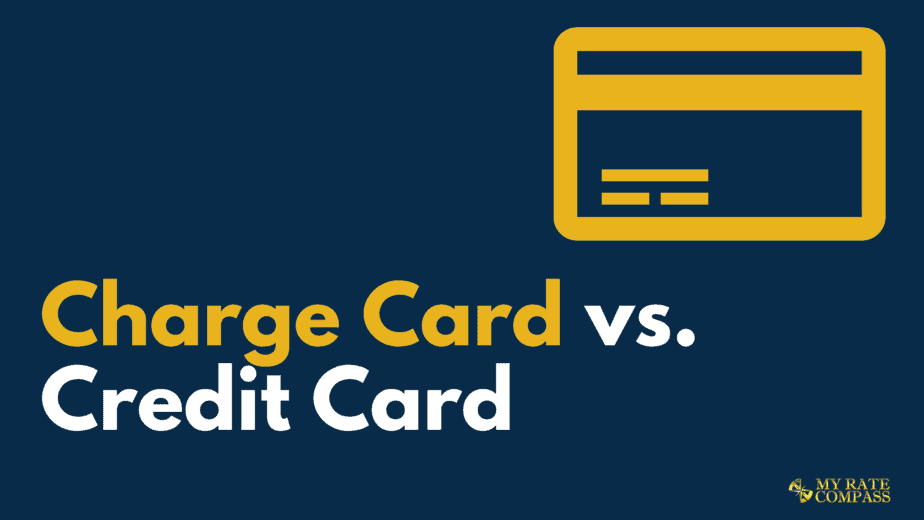 Everything you need to Know about a Charge Card in 2021
In 2021, Canadians searching for new financial products will discover that they can choose two main types of cards: charge cards and credit cards. Both charge and credit cards allow users to gain instant access to money, compared to debit cards, such as the ones offered by Mogo and KOHO, which are only useful if you transfer money on them.
So what basically is a charge card and how can it help you attain financial freedom in 2021 and beyond? Let's explore this topic below and look at how charge cards have improved the lifestyle of Canadians during the last few years.
What is a Charge Card?
A charge card is a unique type of credit card that comes with no associated pre-set limits. Basically, with a charge card, you can spend more and are not limited compare to a credit card. However, you need to repay the amount you spend in full by the end of the month. Failure to do so may prevent you from using the card the next month and will make you get hit by huge interest rates.
With a charge card, you get to enjoy no pre-set spending limit. You can easily use this type of card to make expensive purchases or deal with enormous bills.
What Are the Differences Between a Charge Card and a Credit Card?
There are many differences you can find between a charge card and a credit card. The first and most notable difference is that credit cards normally come with pre-set spending limits, while charge cards have no limits. With a credit card, you can only spend the maximum limit you have. Any amount above that won't get through.
For example, if you have a limit of $20,000, you can only use $20,000 in total, over a period of a few months. You will never be able to go over that threshold. Conversely, with a charge card, you will not have a pre-set speding limit and will get more purchase power.
The only way to spend over a credit card limit is to manually submit a request to the issuing bank to increase your limit.
The second difference between these two is that a credit card does not force you to pay off your balance at the end of the month, while a charge card comes with this feature. Basically, you can carry your credit card balance over several months, and even escape paying extra interest if you pay a minimum amount of money back in due time.
However, in case of a charge card, you have to pay 100% in full during the same month. Let's say that you choose to pay all your bills at the beginning of the month and also purchase an expensive Louis Vuitton bag in the middle of the month. You'll spend a total of $5,000 for all these purchases in that month. You have to pay all $5,000 back before the beginning of next month if you want to keep using this card.
Failure to repay the full amount may put you on the list of "delinquents" and may force you to pay exorbitant fees and penalties. Those penalties can even exceed 30% of the total amount due. To top it all, your charge card account may even be closed.
The third difference between these card types is that credit cards come in various types. You can get student credit cards, low-interest credit cards, travel cards or cashback cards. However, you can only purchase travel charge cards. They usually offer you rewards when travelling, offering premium features such as hotel upgrades or car rentals.
While charge cards are only offered by American Express, credit cards are offered by dozens of companies in Canada, including credit unions, banks, credit card companies and Fintechs.
Benefits of a Charge Card
– No preset spending limit: you can spend as much as you want. This comes quite in handy, especially if you have an important meeting in another city at the beginning of the month or you need to strike an important contract, and you don't have enough money for travelling.
– Perfect for travel: if you travel a lot, you can definitely leverage the cashback and reward structure to enjoy some high-privilege benefits, such as renting luxury cars or getting free hotel room upgrades.
– Great for people who want to become more financially disciplined: charge cards also come with the benefit of being perfect for Canadian consumers who want to practice their financial responsibility and regulate their spendings.
Disadvantages of a Charge Card
– Huge penalties: the failure to pay the full amount at the end of the month can cost you much more in the long run than having a standard credit card. You may have to pay up to 30% of the amount borrowed, plus you might run the risk of getting your account blocked.
– Decrease your credit score: failure to pay will certainly make your credit score look worse.
– Steep annual fees: many charge cards come with bigger annual fees than their counterparts. You can find tons of credit cards that are much better than charge cards when it comes to annual fees.
How do Charge Cards Affect Credit Score?
Because charge cards use the same principle as credit cards, which involve borrowing money from a lender, they have a certain impact on your credit score. Paying on time can increase your credit score while missing a payment will negatively impact your score.
Conclusion
Charge cards are becoming increasingly famous in the Canadian market. However, there is a long process ahead until they become mainstream. Most people cannot fully leverage the benefits of charge cards, especially as they cannot pay back in full the amount they borrow within just a few weeks.
If you are interested in charge cards, read our reviews on the best charge cards you can get this year: