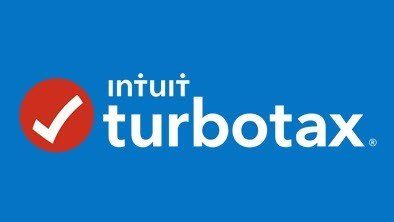 TurboTax Canada: An In-Depth Review
The past few years have seen a significant increase in taxpayers filing their returns electronically. In 2018, over 88% of tax returns were submitted online, mostly using the EFILE and NETFILE methods.
TurboTax Canada is currently one of the most preferred online tax software in Canada – for good reason. It can not only help you conveniently file your tax returns. It also helps you save on fees, and get the maximum refund possible. The software is NETFILE-certified and has the approval of the Canada Revenue Agency.
TurboTax Canada Pricing and Packages
TurboTax offers a simple version for free. This is sufficient if you don't itemize your returns. It is also suitable to use if you have no intentions of taking specialized deductions or credits.
On the other hand, if you have a more complicated tax situation, you may need more than the free version. There are three TurboTax paid versions, with prices ranging from $39.99 – $89.99. These are the Deluxe, Premier, and Self-employed versions. Each of these versions can help you save money through charitable contributions and other deductions.
Whether free or paid, TurboTax offers the Audit Support Guarantee. This means you will get some assistance if you are under a tax audit for any reason. In case you need one on one live support, however, you cannot get it with the free version.
Who Is TurboTax For?
TurboTax is designed to meet most taxpayers' needs, including simple, complicated, and self-employed returns. There is a TurboTax version that can efficiently deliver.
If you are not familiar with the workings of the Canadian tax system, any of the paid versions can help you go through every step of the process. The software will also help you find the applicable credits and deductions so you can optimize your tax savings. The savings alone may be worth more than what you pay for a paid TurboTax version.
TurboTax Canada Features
TurboTax has been on the market for over 3 decades now. It has remained among the top-selling tax software in North America by keeping updated with the most recent tax laws, and continuously offering innovative technology.
Following are some features that make TurboTax a cut above its competitors:
Proper Tax Computation – Calculations are guaranteed to be 100% accurate. The software runs thousands of error checks to make sure that you come up with the correct amounts once you double check your returns before filing. If the state penalizes you or charges interest due to a computation error, TurboTax will shoulder the expense.
CPAs Live and on Demand – For your peace of mind, you can have your return checked by an experienced CPA through TurboTax Live.
Get Your Refund Fast – By electronically filing your tax return, you can receive your tax refund the fastest time possible.
Quickly Capture Your T4 – Just take a snapshot of your T4 using your smartphone, verify your information, then watch as the data is placed securely into the proper tax forms
Assistance in Tax Audits – Each personal tax return filed with TurboTax comes with the backing of the software's Audit Support Guidance. You'll get access to a one on one tax audit assistance from an experienced tax professional.
Built-in Security – TurboTax will safeguard your personal information, allowing for a worry-free tax return filing.
Tax Refund Options – Get your tax refund the way you prefer – by check, direct deposit.
One on One Consultations – With SmartLook, you have access to one-way video communication with a tax specialist. This way, you get quick answers to your urgent questions or concerns.
Ease of Use/Design
TurboTax is known for its user-focused products. The interface, for one, will make you think you're chatting with an experienced tax preparer. You'll get the impression that the tax expert is explaining the concepts as you work on the software.
When necessary, you can skip pages. A banner that runs along the side tracks your current step in the entire process, and flags the areas that you haven't completed yet.
Is It Safe and Secure To Use TurboTax Online?
Definitely yes! Filing of your tax return online via TurboTax is perfectly safe and secure. There is nil to extremely remote chance that your personal tax information might be stolen as you work on your return. It is a lot more secure than mailing your tax return since TurboTax specially encrypts e-filed tax return data for added security.
Support
When using the free version, you only have AnswerXchange, an online community forum, as your support resource. You can post your queries, and TurboTax Care and other members of the community will provide the best and updated solutions.
Upgrading to a paid TurboTax version will give you access to more support resources. Aside from AnswerXchange, Standard, Premier, and Self-Employed version users have access to phone support for quicker assistance. For an additional fee, you can get help from TurboTax Live where you can have your tax return reviewed by a tax expert.
Desktop Version/Mobile App
TurboTax allows you to access your tax files and work on your tax returns across various devices. You can work at home via your desktop or on the go using your smartphone or tablet through the TurboTax mobile app.
Thus, you are assured that you can have your tax returns done right anytime, and anywhere you may be. You can switch seamlessly between your desktop computer and your smartphone, and just pick up wherever you left off, anytime that you find convenient.
Whether working on the desktop or mobile app, you get access to quick support, depending on your package. You don't have to rush home or to your office just to beat the tax filing deadline as you can complete and file your tax return wherever you may be.
Competition
Among all the software in its category, TurboTax arguably has the most user-friendly interface and design. Its competitors include Simpletax, H&R Block,Quickbooks, Ufile, and Studiotax, among others.
The guided filing process TurboTax offers has kept up with the changing times – from the overwhelming and extremely long forms years ago to the more digestible segments today where you only need to complete sections that are relevant to you.
Being a premium tax platform, TurboTax may expectedly be on the higher end of the spectrum. After all, you get only what you pay for, right? You can look at things this way: by paying a bit more for TurboTax, you can expect to benefit from a more convenient tax return filing process, as well as a bigger tax refund.
Should You Use TurboTax?
There are many reasons that should convince you to use TurboTax. For one, it gives value for your money (and a lot of savings, in case you are using the free version).
TurboTax is also ideal for use if you are not abreast of the latest tax updates in Canada. The software will ask all the right questions. This way, you avail of all the possible tax breaks possible. This is similar to an experienced accountant giving you advice on various deductions that you may otherwise not spot on your own.
Simply put, you can treat TurboTax as your virtual accountant. You can also have the peace of mind that you have immediate help within reach in case the authorities come knocking at your door with a tax audit request.
TurboTax offers the Audit Defense program. For just a few dollars more, you get access to a tax accountant or account representative who will help you deal with tax auditors. You can even have a tax accountant review the accuracy of your return before even filing it. This way, you minimize the risk of having costly findings in case of a tax audit.
Another useful feature of TurboTax is it allows you to maintain an electronic copy of all your current worksheets. TurboTax can then conveniently upload them into the system the for the next tax season.
The software also lets you play with various scenarios to see the effects that certain filing options and deductions will have on your bottom line. You can see how much you are going to pay or how much you are going to save before you even file officially. This way, you can come up with a tax return where you will be liable for the least amount of tax – legally!
To put it in another way, TurboTax is a great tax software if you are a control freak who likes to see all possible options and consequences first before finalizing anything.
Conclusion
In many ways, you can consider TurboTax as the standard when it comes to the DIY tax preparation industry. You can easily file your income tax return on your own, even without actually consulting a CPA.
While TurboTax may be a bit pricey, it comes with a lot of functional features that will make the price worth every cent. If you don't need these nifty features, and your tax return is straightforward and not on the complex side, you can opt to just use the free version.