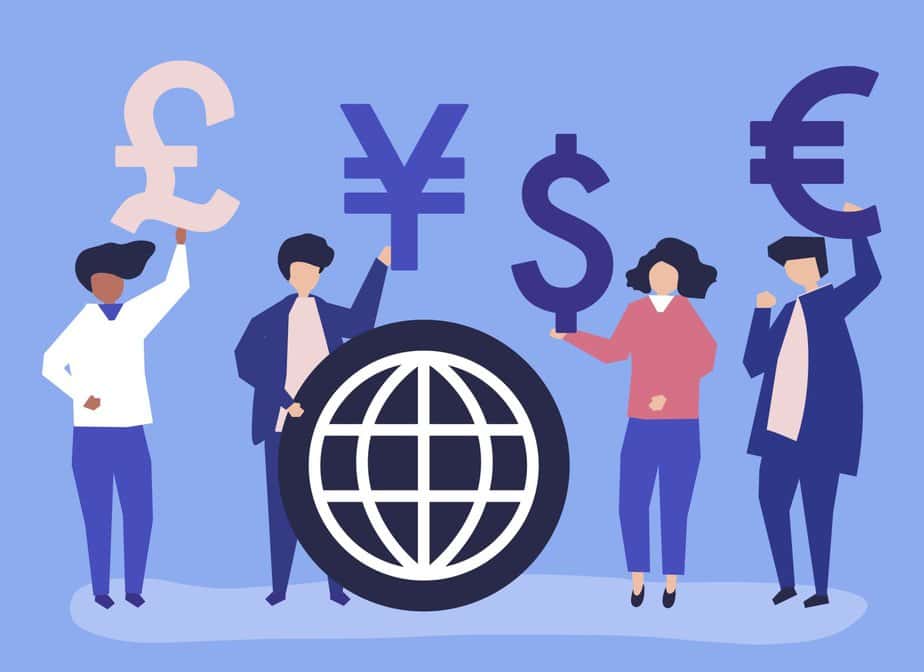 Are you planning a trip abroad and wondering what the best way to exchange currency is? If so, you're not alone. In this blog post, we'll discuss some of the different options for exchanging currency and offer our advice on which one is the best. Keep reading to learn more!
Research the currency of your destination country and find out what it is worth in relation to your own currency
When it comes to planning an overseas trip, doing your research on the currency of your destination country is essential. Sure, you can just look up the latest exchange rate for a ballpark idea of what things will cost during your stay, but don't stop there. Depending on the destination, it might be worth considering other factors such as hidden fees and taxes that can add up fast; with a bit of digging, you may find ways to save money on transactions or even find deals where certain denominations are accepted at a better rate. It could also be helpful to familiarize yourself with coins and notes since they come in different sizes outside your country – getting caught unaware by a coin worth much more than you expect could really break the bank! All these bits of information put together can come in handy when planning an amazing holiday without burning your wallet.
Find out where you can get the best exchange rate for your currency – this may be at a bank, an airport, or online
Knowing where and how to get the best exchange rate for your currency can be a tricky task. Luckily, there are a few options to choose from depending on what works best for you.
· Banks often offer competitive international exchange rates and some may even waive any associated fees.
· On the other hand, many airports have currency exchange kiosks that possess competitive exchange rates and are especially convenient if you're in a hurry.
· Or if you want to save some time and energy, there are also several online exchanges providers who can offer reasonable rates as well.
Finding the best possible rate doesn't have to be stressful or overwhelming – just weigh your various options wisely and see what works for you!
Decide how much cash you will need for your trip and exchange enough to cover all your expenses
When it comes to planning for a trip, deciding on how much cash you'll need is absolutely essential. Not only should you look at the flight, hotel or tour costs to come up with a budget, but also consider every other expense that would occur during your stay – from transportation to meals and souvenirs. Once you have estimated this amount, exchange some local currency and keep a record of the expenses so you know exactly how much money you have left in your pocket. Doing this will make sure that you don't get stuck in an awkward situation where you end up running out of cash midway through your trip!
Keep some extra cash on hand in case of emergencies, but don't carry around more than you need
It pays to be prepared for the unexpected! That's why I always keep some extra cash tucked away in a hidden compartment, so I'm never caught without resources if an emergency should arise. But rather than carrying around a lot of extra money all the time, which can make you a target for theft and other dangers, it pays to be smart about how much money you're carrying on your person. It's one of those simple but important strategies that allows you to ensure that if something goes wrong and you suddenly need money, then you've got access to funds –– but at the same time keeping yourself safe by not displaying too much money at once.
Be aware of scams when exchanging money – only use reputable sources and beware of anyone who offers too-good-to-be-true rates
Exchanging money can be a tricky process, particularly when involving foreign currencies. It goes without saying that you should always be aware of potential scams, particularly when dealing with people or companies you don't know. The best thing to do is to use reputable sources to ensure that you don't get taken advantage of. Don't be lured in by someone offering too-good-to-be-true rates; if it sounds too good to be true, then it probably is! So take the time to do some research and make sure you're getting a fair deal in the end.
By following these simple tips, you can ensure that you're traveling smarter and not spending too much money on international exchange rates. With the right tools and information, you can make sure that your travels are stress-free and enjoyable –– without burning a hole through your wallet! Bon voyage!
Now that you know a little bit more about how to Exchange Money Abroad, you're ready to start planning your dream vacation. Just remember to research the currency situation at your destination, find the best place to get exchange rates, and be aware of scams. With a little preparation, you'll be able to enjoy your trip without worrying about money.