Scotia Momentum® Visa Infinite* Card

Welcome Bonus
Earn 10% cash back on all purchases for the first 3 months (up to $2,000 in total purchases). No annual fee in the first year, including on supplementary cards.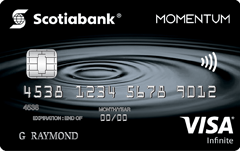 Card Details
Scotia Momentum Visa Infinite Card Review

Great reasons to get this card for your everyday purchases


Earn 10% cash back on all purchases for the first 3 months (up to $2,000 in total purchases).
No annual fee in the first year, including on supplementary cards.1 Get a 2.99% introductory interest rate on purchases and balance transfers for the first 6 months (20.99% on purchases/22.99% on cash advances including balance transfers after that; annual fee $120)
• 4% on eligible recurring bill payments and grocery store purchases

• 2% on eligible gas station and daily transit purchases

• 1% cash back on all other eligible everyday purchases

• Complimentary Concierge Services 24/7
• Visa Infinite Dining Series
• Visa Infinite Music Series
• Wine Country Wonders
• Luxury Hotel Privileges
• Comprehensive Travel Insurance & New Mobile Device Insurance coverage
Insurance
Priority airport services

No

Airport lounge access

No

Concierge service

Yes

Balance protection(Optional)

No

Purchase Security & Extended Protection Insurance

Yes

Flight delay insurance,Baggage Insurance

Yes

Vehicule rental insurance

Yes

Travel accident insurance

Yes

Travel medical insurance

Yes
Fees and Eligibility
Fees
Annual Fee:

$120

Additional Card Fee:

$30

Purchases Interest Rate:

19.99%

Cash Advance Interest Rate:

22.99%
Eligibility
Personal Income Required: $60000
Household Income Required: $100000
You're a Canadian resident
You've reached the age of majority in your province or territory
Recommended Credit Score:
Our Rating
Rating Methodology:
My Rate Compass's ratings are determined by our editorial team. Our editors rate credit cards objectively based on the benefits and features the credit card offers, interest rates, the fees, and how a credit card compares with other cards in its category.
Credit card rating methodology
Pros and Cons
Visa Infinite Dining Series
Dine with some of the biggest names in the food and wine industry in a private, sophisticated setting. Savour a delicious, multi-course meal and expertly paired wines.
Visa Infinite Music Series
Get true VIP access to premier events with some of the world?s top musicians. You can attend intimate concerts, meet your favourite artists and relax in VIP lounges.
Wine Country Wonders
Show your card at over 60 wineries in British Columbia and Ontario and you can enjoy complimentary tastings, private vineyard tours and discounts on wine purchases.
Complimentary Concierge Services
Whether you need help planning your trip, restaurant reservations, or tickets to a show, our concierge is happy to assist, 24/7.
Luxury Hotel Privileges
Save with the best available rates guaranteed. Plus when you check in, you'll get an automatic room upgrade when it's available and free Wi-Fi in your room.
Editor's Review
Excellent credit card with outstanding benefits and full insurance coverage.
The Scotia Momentum Visa Infinite card was the winner of the MoneySense best cashback card with a fee in 2020 - and for good reasons! Card holders earn cash back on all purchases at varying rates. There are also other perks of card ownership including access to exclusive Scotiabank events and offers, plus ample insurance coverage.
Special Welcome Offer. No annual fee in the first year, including on supplementary cards.
Tiered Cash Back Rates. Earn 4% cash back for every dollar spent on groceries and recurring bill payments. Earn 2% cash back for every dollar spent on gas and daily transit. Finally, earn 1% cash back for every dollar spent elsewhere.
Additional Perks. Obtain exclusive offers from Scotiabank including concierge service, competitive hotel rates and upgrades, and access to dining and wine country programs.
Insurance Coverage. Ample coverage comes with this credit card, such as new mobile device, trip cancellation, trip interruption, purchase protection insurance and much more.
Annual Fee. Gain access to all of the above perks at the cost of $120 after the first year.
Awarded a total of 6 awards and 11 recognitions for cash back cards in Canada in 2021 by major Canadian comparison websites and financial blogs. Based on a comparison to other consumer cash back cards offered by Canadian Schedule I Banks as of February 22, 2021.
1
Offer Description and Conditions: The First Year Annual Fee Waiver Offer (the "Offer") applies only to new Scotia Momentum Visa Infinite credit card accounts ("Accounts") that are opened, and any supplementary Account cards issued, by January 4, 2022 subject to the conditions below. We will waive the initial annual fee for the primary card and each additional supplementary card on the Account for the first year only. All other terms and conditions of the Program Terms continue to apply during the Offer period. Offer may be changed, cancelled or extended at any time without notice and cannot be combined with any other offers.
Eligibility and Exclusions: Individuals who are currently or were previously primary or secondary cardholders of a Scotiabank retail credit card in the past 2 years, including those that switch from an existing Scotiabank retail credit card, as well as employees of Scotiabank, are not eligible for the Offer. Subject to the above exclusions, Scotiabank small business credit cardholders are eligible for the Offer.
Rates and Fees: The current annual fee is $120 for the primary card and $50 for each additional supplementary card. The current preferred annual interest rates for the Account are: 20.99% on purchases and 22.99% on cash advances (including balance transfers, Scotia® Credit Card Cheques and cash-like transactions). All rates, fees, features and benefits are subject to change.
2
You will earn 4% Cash Back on the first $25,000 you spend annually on purchases on the Account at merchants classified in the Visa Inc. (Visa) network as Grocery Stores & Supermarkets (Merchant Code 5411) and Recurring Bill Payments. Recurring Bill Payments are defined as payments made on a monthly or regular basis automatically billed by the merchant to your Scotia Momentum® Visa Infinite* Card. Not all merchants offer recurring bill payments. (Please check with your merchant to see if they offer recurring bill payments on Visa cards.)
3
Concierge Service provided by a duly licensed third-party premium concierge provider: AXA Assistance USA, Inc.
4
You will earn 2% Cash Back on the first $25,000 you spend annually on purchases made at merchants classified under the Visa network in the categories of Gas (includes Service Stations [with or without Ancillary services], and Automated Fuel Dispensers & Electric Vehicle Charging) (Merchant Codes 5541, 5542, 5552) and Daily Transit (including Local and Suburban Commuter Passenger Transportation, including Ferries, Passenger Railways, Taxicabs and Limousines, Bus Lines, Transportation Services [Not Elsewhere Classified]). (Merchant Codes 4111, 4112, 4121, 4131, 4789.)
5
You will earn 1% cash back on purchases made after you have reached the 4% and 2% $25,000 annual spend maximum ('overflow') and on all other eligible purchases made with the Card. Purchase returns, payments, cash advances, Scotia® Credit Card Cheques, credit vouchers, card fees, interest charges or service/transaction charges do not qualify for Scotia Momentum® cash back.
6
For current rates and information on fees and interest cost, call 1-888-882-8958. Interest rates, annual fees and features are effective as of August 1, 2019 and are subject to change without notice. Learn more about credit card fees and interest rates.
7
Under all insurance coverages or services, certain limitations, restrictions and exclusions apply, including a pre-existing condition exclusion for certain benefits. Please see the Certificates of Insurance for full coverage details. Coverages are underwritten by The Manufacturers Life Insurance Company and its wholly owned subsidiary First North American Insurance Company. The Bank of Nova Scotia is not an insurer. All insurance claims must be forwarded to the insurance providers.
8
All Scotiabank retail credit cards, except ScotiaLine Visa Card, Scotiabank Value Visa Card, and No-Fee Scotiabank Value Visa Card, will have Visa payWave when issued or reissued. Visa payWave™ is a Trademark of Visa Int./Lic. User.
9
Apple Pay works with iPhone 6 and later in stores, apps, and websites in Safari; with Apple Watch in stores and apps; with iPad Pro, iPad Air 2, and iPad mini 3 and later in apps and websites; and with Mac in Safari with an Apple Pay enabled iPhone 6 or later or Apple Watch. For a list of compatible Apple Pay devices, see support.apple.com/km207105
10
The Primary Cardholder on the Scotiabank Momentum® Visa Card Account (the "Account") is responsible for all charges to the Account including those made by the additional Supplementary Cardholder.
†
Based on a first year annual fee waiver of $120 for the primary card, $50 for one supplementary card, and a potential bonus cash back earning of at least $180 during the Offer period assuming a minimum spend of $2,000 at the lowest possible cash back earn rate under the Program of 1% (i.e., Cash Back Bonus Rate of 9% x $2,000). Actual value will vary based on number of supplementary cards issued for the Account and individual category spend in the first 3 months. See full Offer terms and conditions above.
™
Trademark of The Bank of Nova Scotia.
®
Registered Trademark of The Bank of Nova Scotia
*
Visa Int. / Licensed User
All other trademarks are the property of their registered owners.
Δ*
Click to Pay is an online checkout solution provided by a third party that supports American Express, Mastercard and Visa cards and is based on EMV® SRC Specifications. The Bank of Nova Scotia is not responsible for this service.
Scotia Credit Card Protection is underwritten by Chubb Life Insurance Company of Canada under a Group Policy issued to the Bank of Nova Scotia. All coverage is subject to the terms and conditions outlined in the Certificate of Insurance which you will receive upon enrolment.
Awards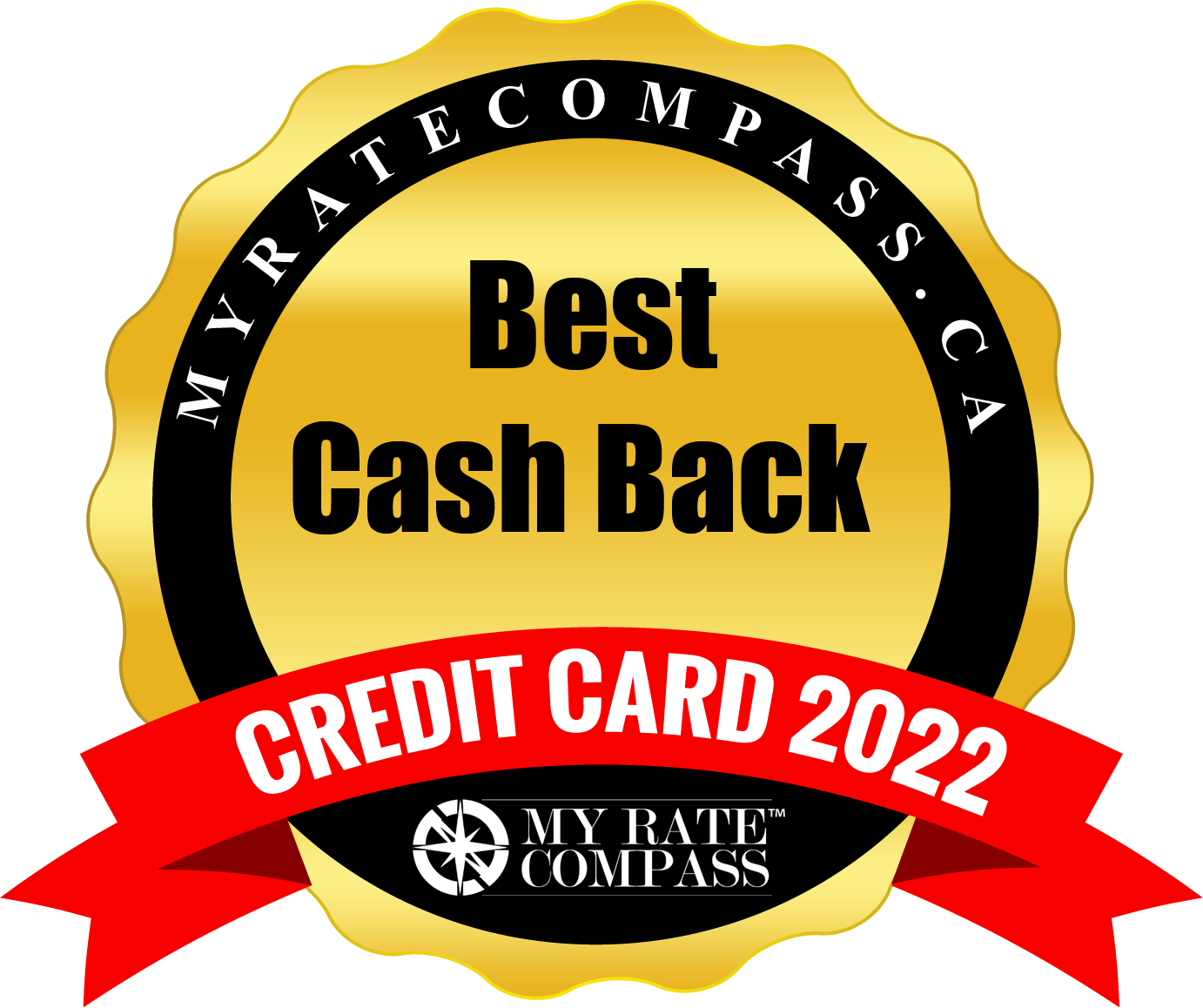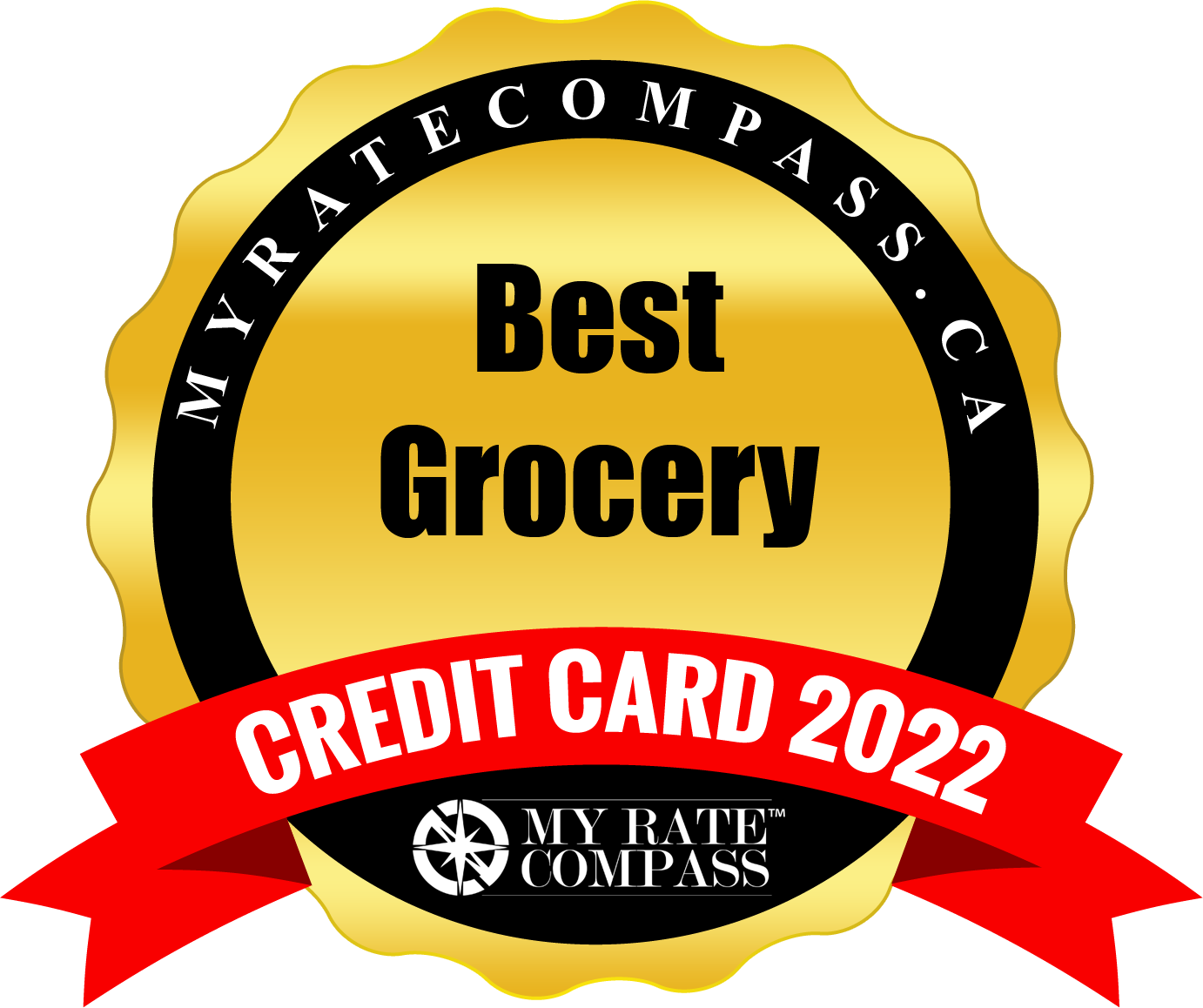 Compare Credit Cards
Compare credit cards side by side and choose the best option to maximize cash back, rewards, pay down debt, and save money on interest.
Compare Cards

Help me Select a Credit Card
Find the credit card that is right for your needs and lifestyle by using our free credit card selector tool.
Find a Card