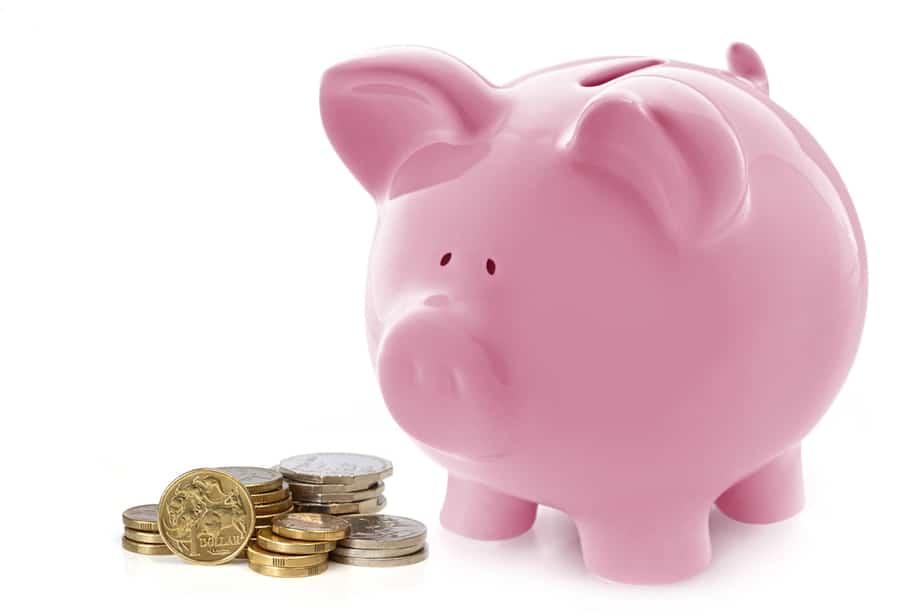 Best GIC Rates in Canada – 2023
GICs, otherwise known as Guaranteed Investment Certificates, are known to be one of the safest ways to invest your money for the long term. If you have some idle cash and you're wondering what to do with it, investing in a GIC might be the right option for you. To learn more about GICs to aide your investment decision, read all about GICs and the best offers in Canada for 2023 below.
What is a GIC?
Guaranteed Investment Certificates, GICs for short, are a low risk savings and investing tool available to Canadians. GICs are sort of like a special kind of deposit. When you sign up for a GIC, you agree to lend the bank or financial institution your money for a specified number of months or years, otherwise known as the term. Furthermore, GICs are sometimes called 'term deposits" because of the fixed term. At the end of the term, you are guaranteed to get the amount you deposited back plus any interest earnings. Because of the guaranteed initial investment return, GICs are one of the safest ways to invest in Canada.
How Do GICs Work?
GICs are sort of like a savings accounts, except that you can't deposit and withdraw money as you please. Once the money is in the account and the term has started, the cash typically cannot be withdrawn. On the other hand, GICs and savings accounts are similar in the sense that they can be opened easily. To open a GIC, you can open an account online or visit a branch in person. There's a minimum amount you must invest in a GIC, usually around $1,000 but it could be as low as $100 or as high as $10,000.
Once your account is set up and you've contributed the minimum amount, it's merely a waiting game. While you're going through the term, you'll need to abide by any conditions of the GIC account. Thankfully, GICs do not normally have fees attached to the account, except if you want to cash the GIC before the term is over. Some GICs will allow you to cash the account sooner with no penalty known as cashable or redeemable GICs. At the end of the term, you will be refunded your deposit plus any accumulated interest. Terms can range anywhere from 1 month to 10 years.
Types of GICs
If a GIC has piqued your interest, you might be wondering what types of GICs are out there. In Canada, there are ample GICs available for various needs. Often, GICs revolve around milestones such as retirement savings or post secondary education savings. Let's explore the different types of GICs below.
Registered GICs
Registered GICs are affiliated with the government. Because of this, you can shelter your investment income from taxes. When it comes to GICs, this is fantastic because you will maximize the interest rate offers. Keep in mind that all of the accounts below have special rules about contributions and withdrawals since they're registered with the government.
Registered Retirement Savings Plan (RRSP) GICs. An RRSP is designed to help Canadians save for retirement. Investment income earned within an RRSP is not taxed until it is withdrawn. Most do not withdraw from their RRSP until they're retired anyway which means your investment income will be safe from taxes until retirement.




Tax Free Savings Account (TFSA) GICs. A TFSA is a special savings account where all investment income is tax free. GICs can help you earn investment income within your TFSA completely free of taxes.




Registered Education Savings Plan (RESP) GICs. These accounts are designed to help parents or guardians to save for their child's post secondary education. Since you know when your child will be going to school, you can select a GIC that fits the term perfectly. Even if you have a GIC that matures before your child goes to school, you can roll over the investment into other GICs to make more money.
Cashable GICs
Cashable GICs allow you to access your money before the maturity date of the GIC. Although, there is usually a period which the funds are locked in and cannot be cashed. For example, if you had a cashable GIC with a one year term, the first 30 to 90 days is a closed period whereby your investment is locked in. After that period passes, you can withdraw your money and any interest that has accrued on it.
Redeemable GICs
Redeemable GICs can be redeemed before maturity, as the name implies, with a consequence. The conditions of the GIC will dictate what the consequence is, may it be a lower interest rate or forfeited earned interest. This kind of GIC is ideal for investors who want a high rate of return but do not want their money to be locked away.
Student GICs
To help foreign and international students to study in Canada, student GICs help these students by providing proof of funds to secure school visas or qualify for citizenship. These GICs are typically larger, around $10,000 to $50,000, plus applicable fees for the program. Once the GIC is set up, the student can enter Canada and a portion of the GIC becomes available to use. After that, the funds are slowly distributed over a 12 month period, until the entire investment is repaid including interest.
US and Foreign Currency GICs
These types of GICs allow you to buy using US dollars or another currency. US and foreign currency GICs are designed to protect your money from currency fluctuations while simultaneously earning interest. In addition, these GICs can be an amazing way to make money for a foreign vacation!
Equity Linked and Market GICs
Equity linked or market GICs are connected to the stock market. The respective return is not a fixed interest rate, but rather linked to the performance of an index on the stock market. The index could be the entire stock market or a specific index. Because the GIC is linked to the stock market, the return you get depends entirely on the stock market. If you're interested in a higher rate of return affiliated with the market, but don't want to put your money at risk, this might be the GIC for you.
Other GIC Features
Now that we know the types of GICs available on the market, it's also important that we understand the other features of GICs. More specifically, the interest rate, term, conditions, risk and insurance, all of which are discussed below.
Interest Rate
The majority of GICs pay interest annually or upon maturity, but some pay interest more frequently. A big benefit to GICs is that the interest is compounded until the GIC is expired. This means that if you're paid interest during the term, future interest will be earned on the original investment plus the paid interest. Finally, the longer the term is, the higher the interest paid on most GICs.
Term
The term of a GIC can range anywhere from 1 month to 10 years. As you can tell, the term is quite flexible! The term is an important factor to consider because you usually cannot use the money in the GIC until the term is over unless it's cashable or redeemable. For this reason, you shouldn't use a GIC for an emergency fund or unexpected expenses.
Conditions
At the end of the term, a GIC is "matured". At that point, the cash you invested within the GIC plus earned interest will be accessible to you. From there, you can use the money for your financial goals or roll it over into a new GIC or other investment.
Above is the general process of a GIC account, however, there can be exceptions. As we saw above, some GICs allow you to cash out before the end of the term. However, if you don't obtain one of these GICs, there might be a penalty or fee if you cash the GIC before the end of the term. Before signing anything, be sure to understand the terms and conditions of the GIC so you know what you're getting yourself into.
Risk
Compared to other types of investments, GICs are considered to be very low risk. In fact, GICs are considered to be so low risk they are equivalent to chequing or savings accounts. The reason they're so low risk is because you're guaranteed to get the money you invested back.
Insurance
Fortunately for you, GICs are insured in the event of failure by the bank or credit union you're with. If the financial institution closes or goes out of business, your investments are protected. All GICs are insured by the Canadian Deposit Insurance Corporation (CDIC). The insurance covers term deposits up to 5 years and $100,000 at any single financial institution. The best part is that coverage is free and automatic, there is no additional administrative work required. In the event that something happens with your financial institution, you don't need to file a claim either.
Credit unions differ slightly in the insurance they offer on GICs. Instead of CDIC, credit unions have their own provincial insurance plans for GICs. The coverage can vary for better or for worse. Before moving forward with a credit union GIC, ask the credit union what you're covered for to prepare yourself accordingly.
Best GICs in Canada for 2023
If a GIC sounds right for you, you can start your shopping by considering the best GICs Canada has to offer in 2023 below.
Oaken Financial Long-Term GIC. An annual interest rate of 4.50% on non-redeemable GICs with a five year term. The minimum deposit is $1,000 and interest is paid annually.
Oaken Financial Short-Term GIC. An annual interest rate of 2.25% with a 30 to 59 day term or 2.70% interest on a 364 day investment. Each GIC requires a minimum deposit of $1,000.


EQ Bank Non-Registered GIC. The minimum deposit requirement is $100 with rates starting currently at 2.65% on 90 day deposits and going up to 4.30% on five year terms. As the name states, this is for non-registered accounts, so a TFSA cannot be used, for example.In order to open an EQ Bank GIC you will need to have a High Interest Saving Account. EQ Bank offers a decent interest rate on savings account in Canada: 2.50%* everyday interest with their EQ Bank Savings Plus Account.*Interest is calculated daily on the total closing balance and paid monthly. Rates are per annum and subject to change without notice.


motusbank Long-Term GIC. Earn 4.30% on your five year RRSP GIC or 2.50% on your TFSA over a five year term.


Tangerine GIC. This GIC earns 4.15% interest on a five year term. This GIC has shorter terms too, the lowest is 90 days and returns 1.50% interest.
Oaken Financial Redeemable GIC. For customers who want to withdraw their cash without big penalties, a redeemable GIC is the way to go. This GIC is 1 year, the interest rate is 2.25% up to 90 days and then 2.25% after 90 days has passed.
Motive Financial TFSA GIC. This GIC offers an interest rate of 4.60% on 5 year terms. The minimum contribution is $1,000 and rates can go as high as 5.10%.
Alterna Bank TFSA GIC. An annual interest rate of 3.00% for 1 year GICs which go up to 4.75% for a 5 year term. The minimum investment is $1,000.
How to Choose a GIC
The first step is to look at the financial institutions or credit unions that offer GICs in Canada. The financial institution or credit union you're currently with likely has some GIC offers. This is the best way to kick start your research.
Once you've found a selection of GIC products that appeal to you, you need to consider the term, interest rate and conditions. Using this information, you can determine if the GIC in question fits your financial goals. Going with the GIC with the highest interest rate isn't always the best choice. Perhaps you need the money in a year or want the GIC to be cashable if your financial situation changes instead of earning the highest interest.
After you've found a GIC that will work for you, it's time to sign up! The process is usually quite simple and can be completed within 10 minutes. Be sure to read over the conditions so you know what you're getting yourself into before finalizing the GIC.
Safe Investment, Safe Returns
One of the biggest principles of finance is the safer the investment, the safer the return. On the contrary, the riskier the investment, the riskier the return. Throughout life, you will probably make both safe and risky investments, it all depends on what you are trying to achieve financially. For safe and longer term investments, GICs are the way to go!