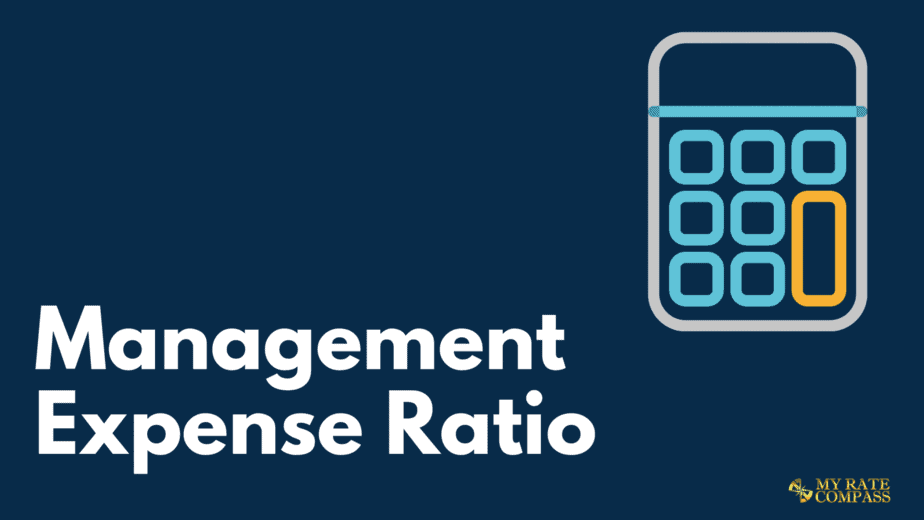 What's the Management Expense Ratio?
The management expense ratio (MER) is a fee that investors are required to pay to their investment providers for overseeing their investments on an annual basis. In simpler terms, it's the annual cost of investing in a mutual fund. For example, a MER is 2% which means that if you invested $1,000, you would have to pay $20 in management fees. Seems pretty straight forward, right? Unfortunately, it gets slightly more complicated.
The MER is meant to cover costs that the investment fund manager incurs, such as research, salaries, taxes, marketing and so on. The largest component of the MER is the management fee which is the cost to the manager to handle your funds. Sometimes the management fee is included in the MER, sometimes it is not.
The MER includes operational costs as well, such as record keeping, legal fees, administration and office supplies. The MER should cover most of these expenses, but sometimes there are separate fees which are often paid in addition to the MER. To ensure that you're paying for a cost directly related to your fund, you should always ask for support for additional costs.
The MER is not the same as management fees. MERs are the cost for the fund while a management fee is a cost for an individual to manage your fund. It's important not to get these two fee types confused.
How Does the Management Expense Ratio Affect Me?
Unfortunately, Canada has shockingly high MER fees. The average mutual fund MER is over 2% which is the highest rate in any developed market. Many Canadians do not realize how much they're actually paying because you'll never see the dollar amount actually removed from your account. Instead, it is calculated from the average annual value of the fund which directly impacts the fund price.
While it seems unfair that Canadians have to pay high MER fees, there is a reason. Even the most intelligent financial minds cannot outperform the market if you are looking to increase a fund's value by 2% to break even. So, mutual fund managers need to charge a fee in order to make the service worth their time.
Keep in mind that the MER is simply one of many fees you have to worry about. There are also trading fees, commissions and management fees to worry about. It all adds up and reduces the amount of earnings and savings you've built up.
How Can I Reduce the Cost of Management Expense Ratios?
If you don't want to spend your hard earned money on MER fees, the solution is simple: don't invest in mutual funds. The reality is, investing is a skill that can be learned on your own. You can manage your investments on your own without the help of an advisor.
That being said, you will make mistakes with your investments, it's inevitable. Although, it's all a part of the learning process. Ensure that you learn from your mistakes and make smarter decisions moving forward. Every great investor started somewhere!