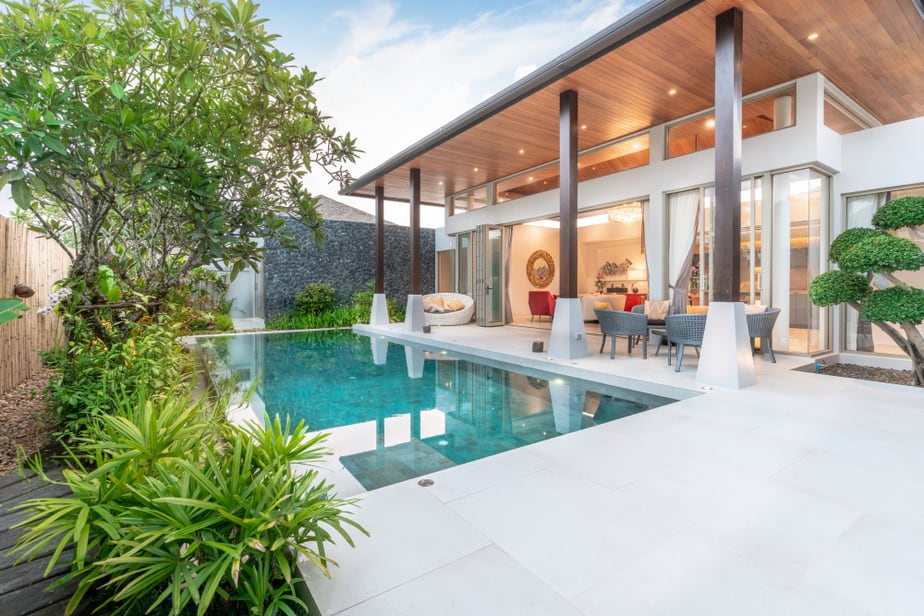 When people first start thinking about real estate investment, their focus is on buying a home that will hopefully increase in value as time passes. However, the real estate market actually offers a lot of investment opportunities far past the value of your personal home. These opportunities are available for all budgets as well, so you shouldn't count yourself out if you before looking into the market a bit more. Real estate investment does carry a varied level of risk similar to the stock market or mutual funds, but you can decide what an acceptable risk level is and then proceed carefully with a knowledgeable advisor.
This article will help you on your journey into real estate investment, as we will delve into what is entailed when it comes to investing in real estate. Thus, you will be guided into understanding how to start your own investment in real estate and the type of real estate investments that are best suited to your situation.
How Does Real Estate Investment Work?
There are two types of real estate investment types: active investors versus passive investors. Active investors own the property, act as landlords, or consider flipping a home to be a hands-on process. Passive investors on the other hand fund real estate investments via mutual funds or REITs. They are not actively involved within any of the day-to-day management of the real estate but stand to profit off of it.
Active Real Estate Investments
Your First Real Estate Investment: Your Primary Home
The first experience that most people have with real estate investment is when they purchase their primary home. While you may be buying a home to raise your family, you are also making a long-term investment. Instead of paying a landlord, you will slowly be paying your mortgage and building equity in your home that can later be used as leverage.
If you are seriously considering purchasing a home, the first thing you will need to do is save money. First-time home buyers are required to pay a down payment on their home. Luckily, first-time homebuyers can take up to $35,000 out of their RRSP to help offset the upfront costs. While it may seem like a bad idea to cash out your retirement, you are actually just moving your investment from your retirement fund to your home. So long as you don't foreclose on your home, your investment will stay safe.
When shopping for a primary residence there are a few things that are highly important. For example, you need to ensure that the home you buy is in a good, crime-free neighborhood that is accessible to highways and/or a public transit system. If you have children or plan to soon, then you need to also ensure that the local school district has a great reputation. As a bonus, if you can find a home near restaurants, parks, and your favorite stores you will increase your quality of life.

Flipping Houses as an Investment Strategy
House flipping can be a lucrative hobby or business if you know what you are doing. House flipping involves purchasing a home in need of repair, completing a series of renovations quickly, and then selling the newly fixed home at a profit. There are now dozens of shows dedicated to the art of house flipping, but keep in mind that while TV shows make it look fun there can be a lot of hidden snags. Even more so if you are not skilled at doing the work on your own or spotting high-priced repairs such as knob and tube wiring or asbestos.
The best way to ensure you make a profit from house flipping is by searching for a home that needs cosmetic updates over structural updates. Fixing and/or replacing fixtures, paint, and flooring is a lot better than structural issues, basement leaks, or a leaking roof.
In order to increase the likelihood of your house flip being successful, it is ideal to seek for a home that does need some cosmetic care, such as new fixtures, painting, and new flooring. However, the home should not possess any major issues like a leaking roof, a leaking basement, or structural problems.
Before closing the deal make sure to consult with a realtor to ensure the market is high enough in the area to make a profit. Some housing markets price more by the neighborhood than the home, which means even if you improve the home its price tag will not change much. Then, look at the cost of potential renovations, the upfront cost of the home now, and the expected sale price to see if the profit is worth the effort.
Investing in Rental Properties
If you prefer a lower level of risk, then becoming a landlord or owning a rental property may be a better fit. This is categorized as an active investment since you will need to manage the property. However, many people who only want to deal with residual income choose to hire a management company to handle all of the day-to-day concerns that come with owning rental property. You will need to carefully consider the costs of a property manager versus acting as your own landlord to determine if this is a profitable and viable option for you.
It is also important to note that mortgage rates tend to be higher for rental properties versus personal residences. Therefore, you need to calculate this into your final profit equations. The same way you need to keep your primary residence in proper condition to maintain your investment, you need to properly maintain rental properties to preserve your investment. In addition, properties in better condition will attract more desirable tenants.
Vacation Home Investments
Before purchasing a new vacation home you need to think about your primary reason for owning the home. For instance, do you plan to use it primarily for pleasure, or are you thinking about it as an investment? If you are considering using your vacation home as an investment, then it may be helpful to look into creating a timeshare or renting out your vacation home while you are not using it. If an investment is your primary goal, you need to make sure you choose a vacation home in an area that is in high demand or close to local amenities such as a beach, lake, or on the outskirts of a city.
Those who don't want to take care of a vacation property full time may want to look further into a timeshare. As part of a timeshare, you split the costs of the property between you and other owners. You do not earn any income, but you do get access to a glorious property at much less than the full price.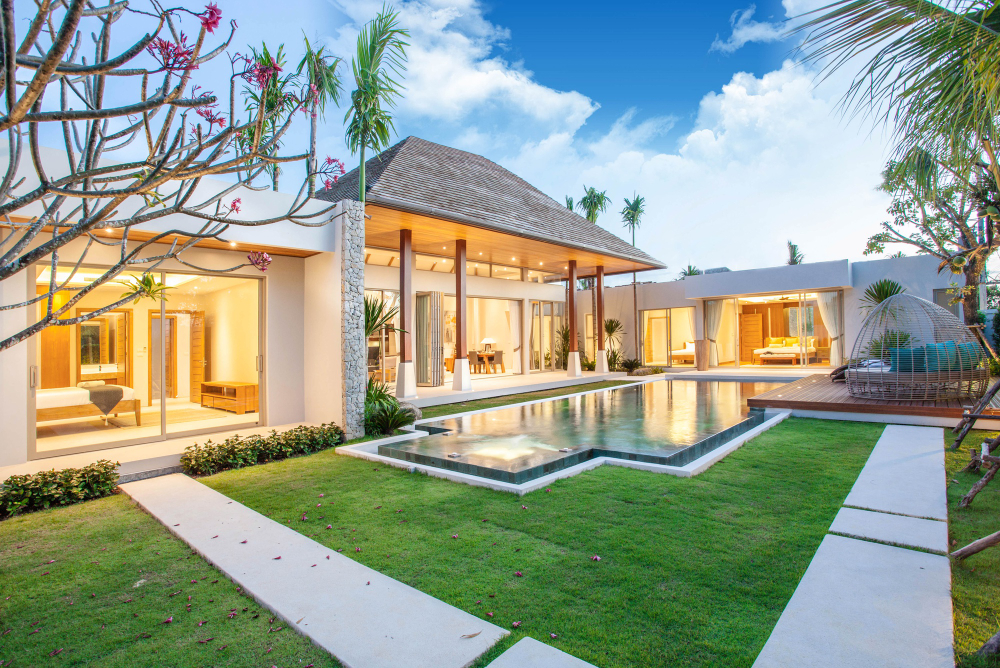 Passive Real Estate Investment
Presale Condo Assignments
Some people prefer passive real estate investments in which the only thing they have to do is contribute money. Presale condo assignments are a great place to start. In this scenario, you act as the investor or buyer of the condo and sell your rights to someone before the condo is actually built. In other words, you are buying the idea of a condo apartment before it is actually constructed, and then once it is close to completion you sell the spot to someone else.
Condo assignments are becoming very popular in hot real estate markets such as Toronto and Vancouver. This is large because home prices are appreciating quickly. Some cases do incur a 1% per the builder so you need to calculate that when considering your profit margin.
In order to secure your purchase, you need to make sure you choose a strong real estate market. It is best to consult with an experienced realtor before making any final decisions.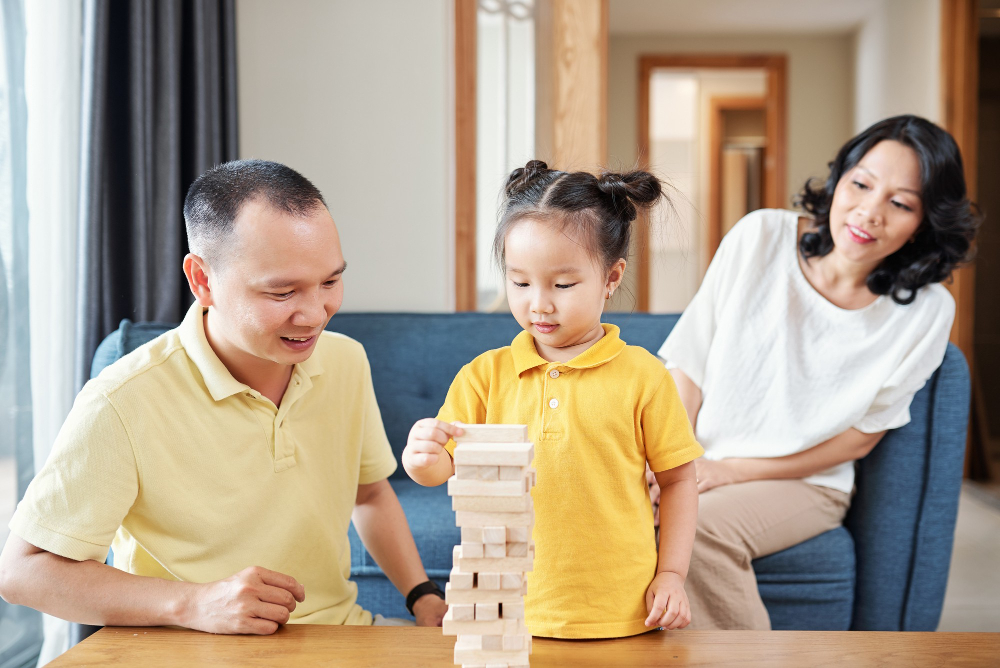 REITs as an Investment
REIT stands for Real Estate Investment Trust which is a business that manages and owns real estate for the purpose of producing income. These businesses own multiple commercial properties such as hospitals, offices, shopping centers, and apartments. REITs are publicly traded and can only be purchased via a broker. In some cases, they are also on the stock exchange.
Speaking of the stock market, you can also invest in real estate via ETFs. An ETF is an exchange traded fund or a mutual fund. As an investor, you simply purchase stock in the real estate they possess and then earn income as the property does.
While past performance is not always a guarantee of future performance, usually in the world of real estate investment something that has a stable stock price will continue to pay out consistent dividends. Like anything on the stock market, there is never a guarantee when it comes to REITs or ETFs, but they tend to be a less risky investment than other investment options on the stock market.
Other Potential Real Estate Investments
If you are not ready to leap into the world of real estate investing in any of the large ways mentioned above, you could consider simply renting out a room in your home. Now that there are short term rental websites like Airbnb you can rent out a single room in your home and make some extra money. However, make sure you check with condo board bylaws or homeowner association rules before doing so to ensure that you are allowed to do so. Many municipalities are also limiting the areas and situations where this is permitted.
It is exciting to learn about all of the different ways people invest in the real estate market. You have both active and passive options along with an array of various options within those two groups. Finding the right real estate investment for your financial situation should not be impossible. Regardless of which type you choose, if you are careful you should be able to improve your financial situation with this type of investment.