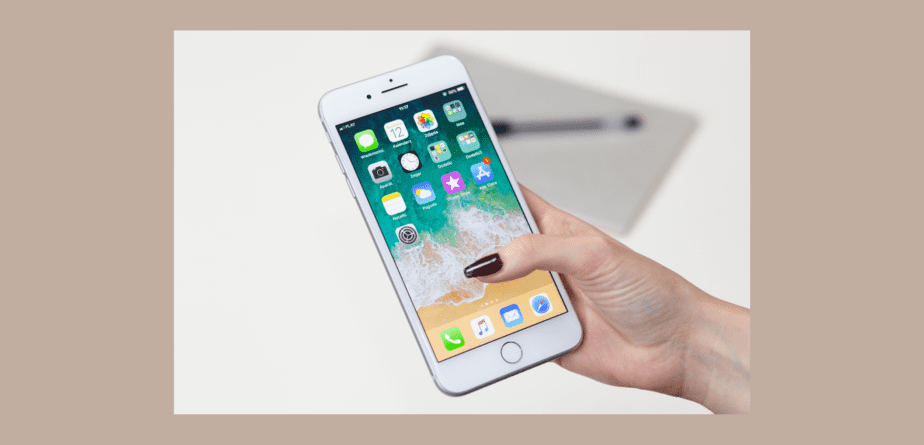 One of the greatest things about being a part of the digital age is that there's a technology solution to virtually every problem. Personal finance and budgeting is no exception. If you're managing your finances in excel, or worse, with a pen and paper, it might be time to consider another solution. Not only will a money-based app be easier to use, it will do most of the work for you, such as gathering data and categorization. You might find insights that you never considered before because of limitations to your current personal finance strategies as well.
In this article, My Rate Compass has gathered information on the best personal finance and budgeting apps for Canadians. The structure of all these financial apps is basically the same, but each has varying focuses and features.
The Mint app allows you to connect all your bank accounts, credit cards, investments, loans and other personal finance accounts in one place. By doing so, you can easily access a complete financial picture which allows you to make informed decisions. Mint also enables you to track your cash flows, including bill payments and income. You can create a budget within the app too. Once it's set up, Mint automatically categorizes your transactions and provides data in relation to your budget, including how much you've spent and how much you have remaining. Finally, Mint provides financial suggestions through Mintsights that help you spend wiser, pay down debt and save more.
Another aspect of the Mint app is the free credit score report. This feature allows you to access your credit information at any time without having to pay or input your credit card details. Mint also produces metrics based on your credit information to allow you to make improvements.
As the name implies, YNAB thinks you need a budget. This organization believes that "the closer you are to your budget, the closer you are to your financial goals." Their app allows you to connect all your bank accounts. Using that information, YNAB provides a pie chart breakdown of what you're spending on. This provides valuable insights to the user and can communicate whether you're spending beyond your means.
YNAB has a brand with a personality which their customers seem to love. Although, the organization makes it clear that the app does not do all the work. As a user, you need to consider the insights, recognize financial issues, and solve them. However, YNAB is the engine that will provide you with the insights so you can identify issues which is what so many people lack.
The Wally app's focus is to help people reach their financial goals faster by centralizing all of your bank accounts. From there, you can learn more about your spending habits, make financial decisions and overall improve how you manage your finances. Wally offers real time updates and valuable insights to your spending. After making changes to your financial budget and routine, the app allows you to look backwards so you can see how far you've come. In order to ensure your financial information stays safe, Wally provides bank level security including encryption and adherence to compliance regulations.
Wally has been in the personal finance app game for a long time. For this reason, they've become well known among personal finance experts and bloggers. Wally has also been featured in Forbes, Economic Times, BBC and various other publications.
The Spendee app allows your store all cash expenses, bank accounts, crypto wallets and other e-wallets in one place. Using the information you input, the app provides an overview of your financial position. You can also create a budget and savings plan in the app to help you achieve your financial goals faster.
In addition to the app, Spendee provides a ton of useful financial information and tools on their website. In fact, they believe anyone can get their money in shape through three simple steps. First, track your cash flows by importing all of your financial data. Second, understand trends in your spending habits. Finally, make your personal finances less stressful by creating a budget and a saving plan. You can also stay up to date on personal finance topics by following Spendee's blog.
The Wallet app is brought to you by Budget Bakers, a personal finance tech company. On their website, they boast 5 million downloads. Similarly, to other personal finance apps, Wallet allows you to store all your financial data in one place. By seeing the whole picture, you can build budgets and use automatic categorization for further insights. Wallet also allows you to manage your cash flow and share data with others in your family or group. To ensure that your personal data is protected, Wallet doesn't sell customer data to anyone.
What sets Wallet apart from other personal finance apps is that they understand things move quickly. Some days, people spend a ton of money whereas other days they hardly spend anything. The idea behind the Wallet app is to provide financial information in real time so that you can make an informed decision at anytime, anywhere.
Formerly branded as Mylo, Moka is an account that automatically saves and invests for you. The US version of the app is Acorns or Digit, but Canadians can use Moka. The primary goal of Moka is to help people save more in the long term, specifically for retirement. The founders started the business because they realized over half of Canadian millennials don't have an emergency fund and haven't begun investing. The app also helps you spend less, lower your bills, pay off debt faster and access other pieces of advice. Another great aspect of the app is they donate to charities when you Round Up to Give.
In order to keep your personal information safe, the Moka app provides bank level security. They also have over $200 million in assets under their management which means they've become a trusted source amongst Canadians. The company is backed by Desjardins Capital to give you confidence in the investment opportunities.
Back in the day, the envelope budget method was how most people managed their finances. If you don't know what this is, it is a way to budget by dividing cash among various envelopes that each have a purpose, such as entertainment, groceries and school. In order to determine how much money, you have left to spend, you would simply peek into the envelope to see how much cash is there. The Good Budget app replicates this budgeting strategy on your mobile device. They believe that this personal finance tactic has been successful for many years, so why change it?
By using the Good Budget app, you can sync and share budgets, save for big expenditures, and pay off debt. Other budgeting goals might be to go on a vacation, make a donation, get married, save for your children's needs, go to school, buy a house and much more. Their website also has a ton of content related to personal finance and self-help, including articles and courses.
PocketGuard states that financial freedom can be obtained through various steps. The first step is to "always know what's in your pocket". You can do this with their app by combining all your accounts, financial goals, and budgets in one place. Then, you can track your spending using categories and hashtags. The app will spit out a pie chart that shows how much you spent and on what. PocketGuard also allows you to track and lower your bills so you can save more.
In order to protect your safety, PocketGuard uses 256-bit SSL encryption which is the same level of security as most banks. Their app has been featured in NBC News, Time, Forbes, Pop Sugar and various other publications.
Apps and Financial Success
Personal finance apps can help you get closer to achieving your monetary goals. However, everyone has different preferences when it comes to managing their finances and budgeting. An app might work for some people, while others might benefit from other tools, resources, and strategies. My Rate Compass hopes that you find a personal finance solution to get you closer to your goals, may that be a personal finance app or not!