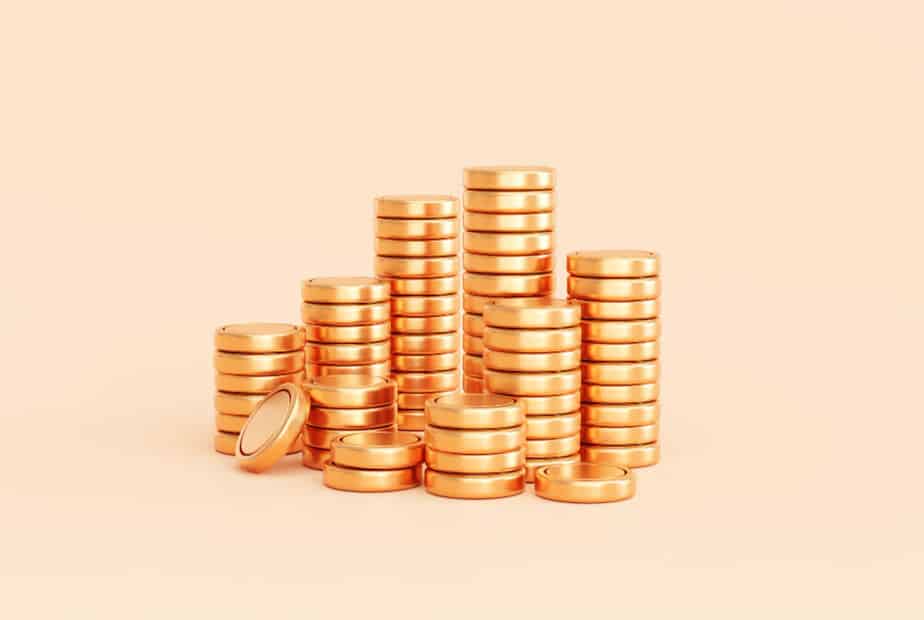 For those who are not Canadians and don't know, a loonie is a Canadian one dollar coin. They're called loonies because there's a loon (a type of bird) on one side of the coin. So how many loonies are in a roll in Canada? Learn more in this article.


How many loonies are in a roll in Canada – there are 25 loonies in a roll

When you're in need of a handful of coins for something like a vending machine, or just to give your wallet some extra heft, Canadians can look no further than a loonie roll. It's an easy way to get what you need without breaking the bank since there are a total of 25 coins in each roll. It's easy to assume that each one is worth $1 Canadian dollar because they bear the iconic image of the loon bird on one side, but it unlocks all kinds of possibilities when it's nicely rolled up and ready to go. A dollar is often too little if something costs more than that, so having 25 packed together like this can be extremely useful in everyday activities.
Why are loonies called loonies – the name comes from the bird on the coin, which is called a loon
Canadians have a term of endearment for their dollar coin – loonies. The name comes from the bird featured on the back side of the coin, which is called a loon – specifically, it's a common loon, just like the ones you can find across Canada in many bodies of water. It's truly unique that this species has been used to commemorate Canada's currency since 1987 – and as Canadians would attest, it certainly adds some character to our money! Thankfully, with its recognizability, we can swiftly pick out this bird-themed coin anytime at any cash register or vending machine.
What other countries have coins with birds on them – Great Britain has a coin with a raven on it, and New Zealand has a coin with an albatross on it
Coins featuring birds have a unique significance unlike other forms of currency. Great Britain is one such country that celebrates its national bird, the raven, with a special two pound coin. Similarly, New Zealand pays tribute to a species of seabird, the albatross, with a coin bearing its striking design. These coins provide an opportunity for countries to showcase their pride in nature and heritage in a powerful visual way.
Are there any other interesting facts about Canadian coins – the five cent coin is nicknamed a "nickel" because it used to be made of that metal, and the one dollar coin is nicknamed a "loonie" because of the bird on it
Coins in Canada come with some surprising nicknames – the five cent coin, for example, is known as a "nickel" even though it hasn't been made of nickel since 1921! And then there's the one dollar coin – it's often called the "loonie" due to the bird depicted on its heads-side. Interestingly, this particular bird has had a long history: the iconic image was actually adapted from a 1939 design by artist Emmanuel Hahn for a gold five-dollar coin. History aside, when paying for something with either of these coins you could end up with an unexpected nickname!
t's always interesting to learn more about the coins that we use every day. From the loonie to the nickel, there's a lot of interesting history behind them. In this case, we learned that Canadian one dollar coins have 50 loonies in a roll, and why they are called loonies due to the bird featured on its backside. We also found out that other countries like Great Britain and New Zealand also feature birds on their coins. Finally, we discovered some fun nicknames for Canadian coins – including "nickel" for the five cent coin and "loonie" for the one dollar coin. It just goes to show how much personality can be packed into our pocket change!