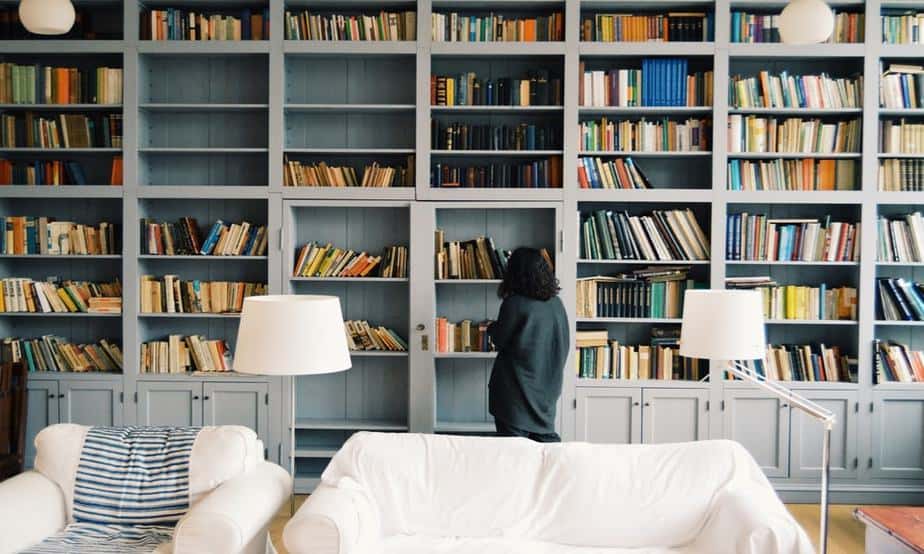 Best Personal Finance Books You Should Read to Grow & Establish Wealth
Personal finance is among the hottest topics of the 21st century. There are several reasons why personal finance knowledge is heavily sought after. For one, the economic playing field has changed drastically over the last 100 years. It is also more onerous on the individual to make informed decisions related to their personal finances. But without the proper education, it's impossible to make an informed choice. Finally, personal finance skills aren't taught in most schools causing more and more individuals to be financially illiterate as an adult.
These personal finances issues are becoming more prominent in society. As a result, several people have decided to share their knowledge by writing novels. Below is a list of eight exceptional personal finance self-help books along with a quote and a brief synopsis.
"In the real world, the smartest people are people who make mistakes and learn. In school, the smartest people don't make mistakes." – Robert Kiyosaki
Rich Dad Poor Dad is an extremely successful self-help book for personal finance. It has sold over 30 million copies in over 90 countries. In fact, it's rated at the number one personal finance book of all time.
The book discusses Robert Kiyosaki's experience with two father figures in his life. His own father was not wealthy and his best friend's dad was wealthy. Kiyosaki covers the ways which both men shaped his thoughts around investing, saving and money in general. He comes to the conclusion that you don't need to earn a high income to be rich. Rather, rich people make money work for them by taking control of their personal finances.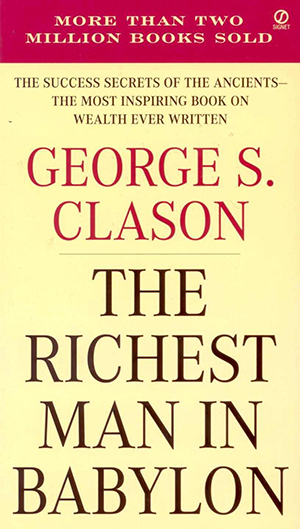 "Good luck can be enticed by accepting opportunity." – George S. Clason
The Richest Man in Babylon supplies various tactics to acquire wealth. Save at least 10% of everything you earn and never confusing your wants with your desires are two of George Clason's pro tips.
Clason also takes a philosophical approach in this book. He believes that individuals need to work hard to improve their skills. In addition, he believes that one's perspectives and thought processes can change the outcome of wealth, luck and success. While he provides various tips on acquiring wealth throughout the book, Clason makes it clear that completing these tasks requires individuals to put time and effort into themselves.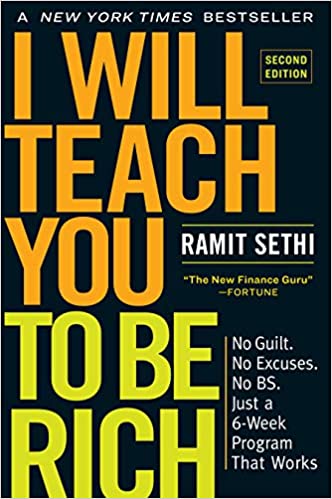 "The single most important factor to getting rich is getting started, not being the smartest person in the room." – Ramit Sethi
As the title implies, this book is about how to earn more, save more and live an overall rich life. Ramit Sethi stresses that no one needs to be an expert to get rich, but if you don't start trying to get rich, you never will be. He also discusses that a rich life is unique to each person and how you establish wealth depends on your preferences.
Sethi provides a lot of knowledge in this book too. For example, he says, "you're throwing money away on rent", "credit cards are a scam" and "money changes people". He also defines the idea of a rich life which, to him, means you can spend lots of money on the things you love and cut costs immensely on the things you don't.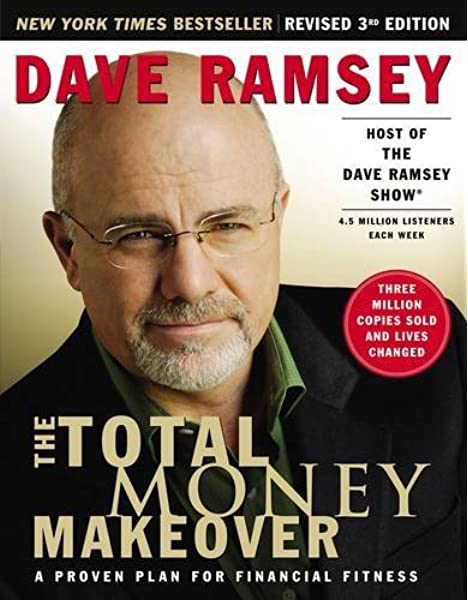 "We buy things we don't need with money we don't have to impress people we don't like." – Dave Ramsey
The Total Money Makeover consists of seven steps. If followed properly, individuals will achieve financial success. Dave Ramsey believes by ceasing to accept that debt is normal and by eliminating debt in small increments individuals can establish and develop a strong financial future.
One of the more controversial angles Ramsey discusses is the fact that society, particularly Western society, often glorifies and encourages unwise financial behaviour. More specifically, he believes there is plenty of unsmart credit use which has created an emotional connection to credit. By eliminating the emotional connection, Ramsey believes building a positive financial future is more likely.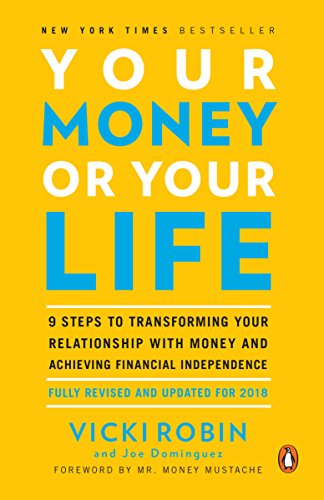 "Waste lies not in the number of possessions but in the failure to enjoy them." – Vicki Robin
Joe Dominguez reached financial independence at the mere age of 31. He had a 10 year career as a financial analyst and writer on Wall Street. This may sound like an impressive career, but he actually made a modest income. Dominguez was able to retire because he created a clear plan and stuck to it, as he discusses in the book.
Many personal finance self help books place emphasis on deprivation and discipline. Your Money or Your Life is different because it discusses the value of freedom, choice and fulfillment. Vicki Robin and Dominguez argue that maximum fulfillment can be achieved by accepting that money is life energy and how you choose to use it will affect your fulfillment in life.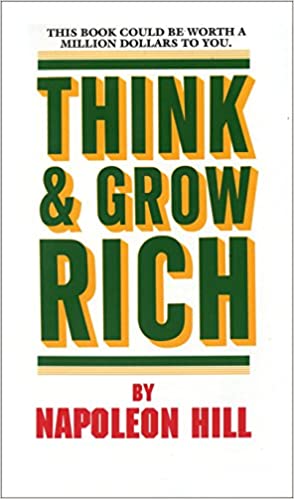 "You are the master of your destiny. You can influence, direct and control your own environment. You can make your life what you want it to be." – Napoleon Hill
In order to write this book, Napoleon Hill researched over forty millionaires. His goal was to find out what made them richer and more successful than everyone else. Hill discusses his findings in the novel.
In summary, he found that whatever the mind can conceive and believe, the mind can achieve, including wealth. Hill also dives into desire, control over destiny, overcoming failure and goal setting. He believes paying attention to these things and making efforts to change them will bring wealth to anyone.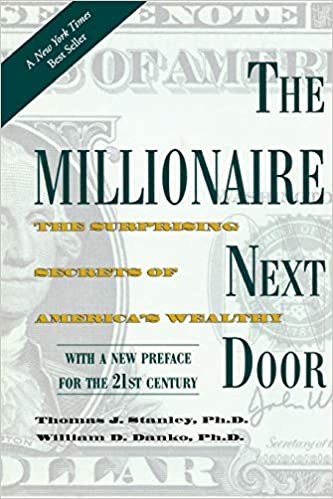 "Wealth is more often the result of a lifestyle of hard work, perseverance, planning and, most of all, self-discipline." – Thomas J. Stanley
In The Millionaire Next Door, Thomas J. Stanley discusses that there are seven common characteristics in millionaires. They live well below their means, they believe financial independence is more important than displaying high social status and they choose the right occupation are three of the seven attributes.
Stanley also divulges into false concepts surrounding wealthy people. For example, many people believe rich individuals must drive expensive cars and must live in luxurious homes. Stanley reasons that this absolutely isn't true. If anything, it's non-wealthy people that participate in this behaviour. In addition, he says people often believe that high class people are in a wealthy profession. He disagrees completely and says if you're good at what you do, the money will come eventually.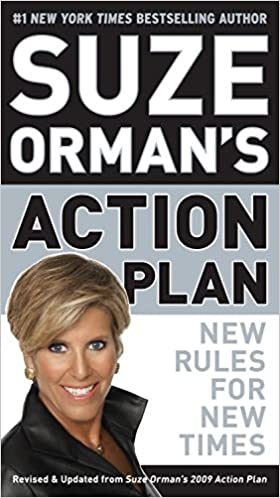 "In all realms of life it takes courage to stretch your limits, express your power and fulfill your potential. It's no different in the financial realm." – Suze Orman
Suze Orman believes that reality as we know it has changed. In the early 20th century, it was certain that you would retire comfortably, you would be able to pay for your children's tuition and your home would appreciate in value. Now, these things are not guaranteed because so much has changed in our financial landscape. More than ever before, it's become so challenging to know what the right personal finance decisions are which makes obtaining wealth more challenging.
In the Action Plan, Orman discusses that new times mean new rules. She defines and elaborates on her defined set of rules. She believes that if you follow them you will find financial success.
Reading & Personal Finance Success
Reading up on personal finance strategies is a way to successfully build wealth. There are a variety of methods and tactics you can implement in your life to assist you on your journey. All of the books listed above offer different strategies, some will work for you and some won't.
Keep in mind that there is one thing that all of these books have in common: they all agree that reading, reading and reading won't make you wealthy. At some point, you need to start making changes in your life otherwise creating wealth is literally impossible.