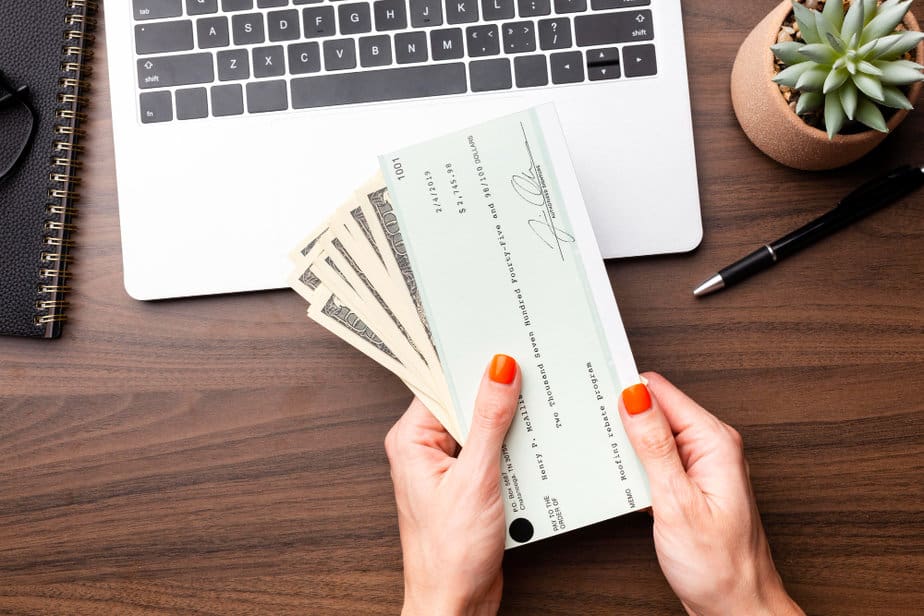 How does a money order work in Canada?
A money order in Canada is a financial document that enables the bearer to receive a specified amount of money from a payer. It is very similar to a cheque, but unlike a cheque, a money order does not require a bank account. Money orders are often used when sending or receiving payments by people who do not have a bank account. In this blog post, we will discuss how money orders work in Canada.
What is a money order and how does it work in Canada specifically
A money order is a safe and secure way to send money domestically or internationally. In Canada, a money order is typically a payment order for a pre-specified amount of funds that are guaranteed by the issuer, who often requires payment in advance on the full funds specified. When sending money orders in Canada, buyers must purchase the order from postal offices or other approved vendors before signing it and writing the receiver's address on the issued form. Vendors in Canada include banks, convenience stores, Canadian Imperial Bank of Commerce branches and select Walmart locations. Money orders can be tracked like other forms of payment to ensure that it has been delivered correctly to the recipient. Due to their premium form of secure payments, money orders provide added protection compared to cash transactions when sending money either within Ontario or across international boundaries.
How to get a money order in Canada
Obtaining a money order in Canada is easier than ever, with several options to choose from. Bank customers can purchase reliable, printed money orders at the teller window, while those who don't have a bank account can purchase them at convenience stores, post offices, and cheque-cashing businesses. There's no need to worry about security or safety as they are safe and secure documents backed by major banks. To buy a money order all you need is government issued identification and cash or another form of payment. It may only take a couple of minutes for you to have your very own money order ready to be sent!
What are some of the benefits of using a money order in Canada
In Canada, using a money order has numerous benefits that make it an attractive payment option. Money orders come with a low fee or sometimes none at all, enabling customers to save financially. Furthermore, the funds are available immediately upon proof of purchase, meaning no waiting and long processing times. Additionally, they offer convenience and reliability to customers who can trust their funds will arrive safely and quickly as expected. Finally, some money orders even have special features like express delivery and international access for superior flexibility when making payments. All these advantages combine to form an appealing financial strategy for Canadians who want to move their cash conveniently in a secure manner.
What are some of the cons of using money order in Canada?
Despite the advantages of buying a money order in Canada, there are some drawbacks to consider. For starters, buyers will need to pay for the service before being able to use it, making it an expensive option compared to other payment methods such as checks and bank transfers. Additionally, because they are not linked with a bank account like a cheque or electronic transfer would be, if the recipient does not receive the money order then the sender cannot be refunded. Furthermore, due to their reliance on physical documents they can also be subject to fraud attempts and scams which should be guarded against. Finally, money orders may require additional processing time when sending payments internationally depending on country regulations.
Overall, money orders are a secure and reliable way to send money in or out of Canada, but it's important for customers to consider the pros and cons of using a money order before making their payment. With careful consideration of all the factors, Canadians can enjoy the convenience and security of this payment method without compromising on safety or losing any funds by using a money order in Canada.
How to use a money order in Canada
Sending money orders in Canada is an easy, reliable way to pay for goods and services. Money orders don't require anyone to have a bank account, and unlike personal cheques, they protect the recipient from theft or fraud. To send a money order in Canada, simply take the amount of cash you intend to transfer to a post office or store that sells them. The vendor will then provide you with the order form, which includes fields for the sender's name, address, and telephone number as well as the recipient's information including their name and address. It's important to double-check all of this information before buying the money order itself. After completing the form correctly, submit it along with the exact payment in cash plus an additional fee – usually a few dollars – to purchase your money order. Once completed, mail your money order or hand-deliver it directly to the recipient. Using this method is safe, reliable and one of the most secure ways of sending payments through mail today!
What are some of the most common uses for money orders in Canada
Money orders are a convenient and affordable way for Canadians to transfer money. Money orders provide a quick, reliable, and confidential method of paying bills or making payments. One of the most popular uses of money orders in Canada is to send money abroad; they are a safe alternative to sending cash over long distances because they can be tracked and easily replaced if lost. Money orders can also be used to pay rent or as a secure form of payment when buyers are dealing with private individuals they don't know. Finally, some Canadian banks offer electronic money orders to give customers who may not have access to traditional bank accounts the flexibility needed to complete transactions online. Regardless of the purpose for which it's used, money orders remain one of the most popular and secure methods for transferring funds in Canada.
In summary, a money order is a secure and convenient way to transfer money and make payments in Canada. It is an alternative to cheques or cash, and it works by simply depositing the money order into your bank account or cashing it out at your nearest financial institution. The process of getting a money order in Canada is straightforward, and once you have one, you can use it to make payments for anything from rent to utility bills. Furthermore, depending on how you use it and the provider you go through, the fees associated with getting a money order can vary greatly across different providers. Therefore, if you are thinking of using a money order in Canada, comparing different options is highly recommended before proceeding. Ultimately, whether you choose a traditional bank or an online provider for your needs shouldn't be too difficult—just remember that making sure that all necessary personal information is included on the check beforehand is key to avoiding any potential headaches when it comes time to complete the transaction!