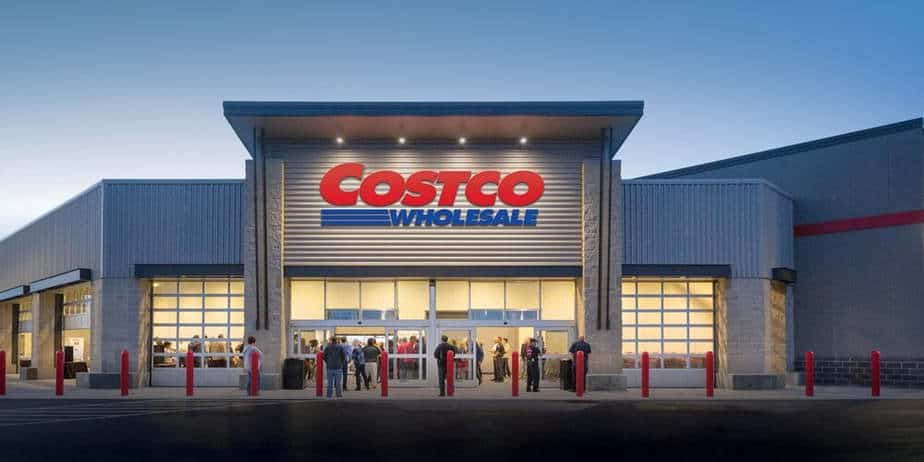 Have you ever wondered if the Costco Executive Membership is worth it? We did some research to find out. Here's what we found out:
The Costco Executive Membership comes with a 2% annual reward (up to $1,000) on qualifying purchases, exclusive coupons, and access to special merchandise. Plus, you'll get free technical support for electronics and installation services for appliances. So, is it worth it? Read on to find out!
The Costco executive membership and its benefits
The Costco executive membership is the perfect choice for savvy shoppers who want to get the most out of their shopping experience. This affordable membership grants access to exclusive discounts, rewards and special savings that have insulated Costco as one of the go-to retailers for quality items at competitive prices. Get the most out of your next shopping trip with a Costco executive membership today.
Compare the cost of the executive membership to other similar memberships
An Executive Membership at Costco costs $120 a year. That might sound like a lot, but when you compare it to other similar memberships, it's actually quite a deal.
For example, some other membership costs around $100 a year. So for just $20 more, you get access to all the same perks plus more. Plus, when you factor in all the extras that come with an Executive Membership, like 2% cash back on most purchases and special pricing on tires, it's easy to see why it's worth the investment.


Are executive memberships worth the cost
Executives around the world are relishing in the advantages of their exclusive memberships, but is it really worth the cost? With VIP access to various hotels, resorts, airlines, and more, plus discounts on a variety of products and services, executives can certainly enjoy some wonderful benefits. However, before signing up for an executive membership it's important to consider how often these benefits will be used. As the saying goes "time is money", so if you can't make use of the services or don't need them often enough to make them worthwhile over the long-term then this type of membership may not make much financial sense. It could be that a good combination of general discounts and promotional offers are more adequate for your needs. Of course, you'll still have access to some great perks but without having to shell out extra cash. No matter which route you choose to go down, keep in mind that it's always a wise idea to check all your options before investing in any type of executive membership.
Tips on how to get the most out of a Costco executive membership
A Costco Executive Membership is a great way to save money but there are a few simple steps anyone can take to get the most out of it. The first, and perhaps most important, step is taking the time to compare prices. With bulk shopping opportunities and global suppliers, it's easy to save by looking for competitive pricing. The second step is researching auto renewal options on select items you know you'll use often such as batteries or buy in bulk items like almonds or wild caught salmon. Taking advantage of these discounts can add up quickly. Finally, set your calendar with reminders to check for new specials as they are regularly added every month so plan ahead and shop for them early before they run out! With these easy tips and smart strategies, making sure you maximize your savings from an Executive Membership will be easier than ever!
The pros and cons of the Costco executive membership
The pros of having a Costco executive membership are that you get 2% back on most purchases, you get exclusive coupons, and you can buy in bulk which saves money.
The cons are that you have to spend $3,000 a year to make it worth it given the $120 annual fee. Whether the pros outweigh the cons depends on the individual shopper.


Conclusion
After reviewing the pros and cons of the Costco executive membership, it is a worthwhile investment for those that are committed to getting the most out of their shopping experiences. Not only can you take advantage of the discounts, but this membership also helps save time and effort when compared to alternative memberships. Furthermore, the tips provided on making the most out of your executive membership will help maximize your savings and make sure you are getting full value from your purchase.
Ultimately, if saving money is important to you and you plan on doing a lot of shopping at Costco, an executive membership may be worth considering depending on your financial situation. In any case, with careful consideration and mindful spending habits, you can ensure that the Costco executive membership is beneficial for both budget-minded shoppers and families alike.
In short, the Costco executive membership provides a wide range of exclusive discounts and rewards which can be invaluable for frequent shoppers. However, it is important to consider your individual needs and spending habits before committing to an executive membership as there are associated costs that must be taken into account. With careful consideration and smart strategies, the pros of this type of membership can far outweigh the cons, making it a great investment for those who shop frequently at Costco.