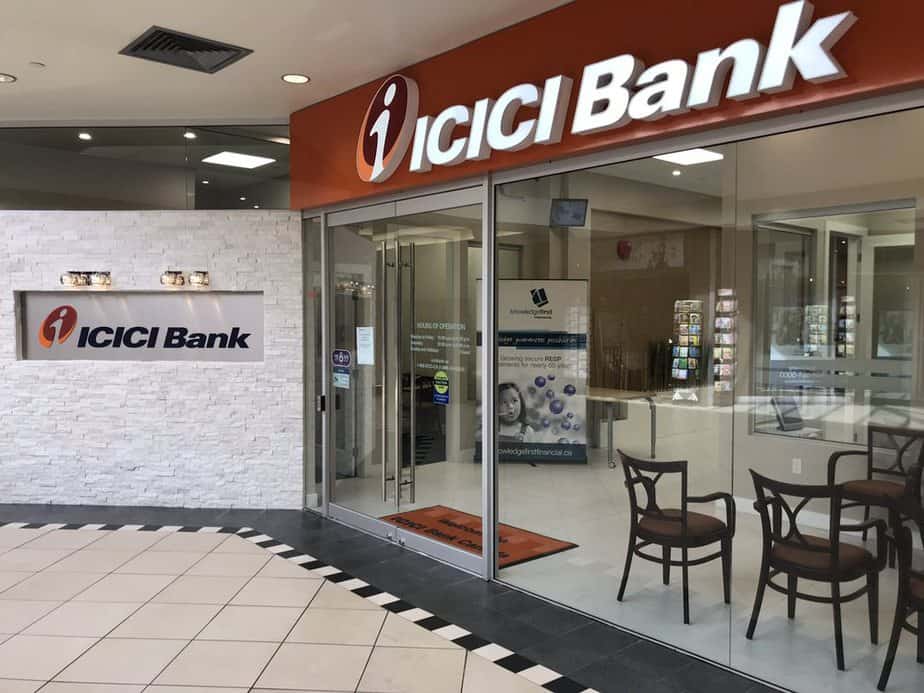 ICICI Bank Canada is a subsidiary of ICICI Bank Limited which is headquartered in India. ICICI Bank Limited has operations across the world in countries such as the United Kingdom, Oman, South Africa, the USA, Hong Kong, Dubai, and more.
ICICI Bank Canada is the subsidiary that operates within Canada and was launched in 2003. Since then the banking institution has rapidly grown in popularity and now has assets valued at over 500 million.
One reason for its massive popularity is its wide suite of financial products including savings accounts, chequing accounts, credit cards, investments, and loans. It offers both residential and commercial banking solutions and is headquartered in Toronto. In-person local branches are situated in Brampton Scarborough, Delta, Calgary, and Mississauga.
While there are in-person branches, many areas in Canada do not have any local branches so ICICI is largely considered an online bank. The following is a detailed review of the products that ICICI offers Canadian customers.
ICICI Bank Canada Credit Cards
Rubyx Visa Platinum Card
The first credit card ICICI Bank Canada offers customers is the Rubyx Visa Platinum Card. This card carries with it an annual fee of $49 per year.
If offers cashback rewards at a rate of 2% for purchases of travel, entertainment, gasoline, or groceries. All other purchases earn 1% back.
The interest rate of the Rubyx Visa is 19.99% for qualified customers and the rate of interest for cash advances is 21.99%.
Coral Visa credit card
The next credit card option is the Coral Visa credit card which does not have an annual fee and offers 1% cashback in a spending category of their choice.
The rest of their purchases earn .5% cashback.
The standard interest rate is 19.99% and 21.99% for cash advances.
ICICI Chequing Accounts
In addition to credit cards, ICICI Bank also provides a variety of different banking accounts for its clients. Many customers enjoy the high interest saving account options and the variety of chequing account options.
HiVALUE Chequing Account
One popular chequing account is the HiVALUE Chequing Account which can be managed in either Canadian or US dollars.
This account has a standard maintenance fee of $9.95 per month but is waived if the closing balance at the end of the billing cycle is $3,000 or more.
Account-holders receive 25 free debit transactions per month and have surcharge-free access to over 300 ATMs across Canada.
In addition, account holders receive a free cheque book upon sign-up that contains 20 cheques. If the ending balance at the close of the billing cycle exceeds $2,500 Canadian dollars they receive up to .15% in interest.
ICICI HiValue Plus Chequing account
ICICI Bank Canada also offers the ICICI HiValue Plus Chequing account for clients who only need a Canadian dollar account.
The monthly maintenance fee for this chequing account is $9.95 and does not have a minimum balance limit.
However, if the balance is $2,500 or more at the close of the billing cycle an interest rate of up to .15% is applied. Account-holders receive limitless bill payments, POS transactions, ABM transactions, money transfers to India, cheque books, and pre-authorized debits.
ICICI Basic Chequing Account
The Basic Chequing Account has a low fee of four dollars each month. But this fee is not charged for students or seniors. Also, those who are beneficiaries of a registered disability savings plan do not pay the monthly fee. This account is only applicable to Canadian dollars. It grants the provision of twelve debit transactions each month free of charge. Paper statements are also provided to clients without the application of any fees. Money transfers to India are noted as being charged low fees as well as money transfers to other regions of the world. If clients maintain a balance of more than two thousand five hundred dollars, then a rate of 0.15 percent is credited to the account. The twelve debit transactions that are provided free of charge are permissible via a branch, an ABM, telephone, or online.
ICICI Savings Account
ICICI Bank Canada also offers two savings accounts to customers both of which have high-interest rates for maximum earnings.
ICICI HiSave Savings Account
The first is offered in Canadian dollars only and is called the HiSave Savings Account. This account offers a 1.25% interest rate, but can only be obtained online. The second variation of this same account can be opened in Canadian and US dollars but only offers a 1.00% rate and can also only be opened online.
ICICI Premium Savings Account
The most common savings account held by Canadian account holders who use ICICI for their banking needs is the Premium Savings Account. This account can be opened at a branch or online and is great for people who want in-person service. The savings rate for accounts held in Canadian dollars is .90% while accounts held in US dollars offer a 1.00% interest rate. Interest is accrued on a daily basis based on the closing balance and paid out monthly.
ICICI Bank Business Accounts
ICICI Bank Canada also offers business savings accounts that can be held in either Canadian or US dollars. These accounts do not have monthly charges and offer generally high rates of interest. Accounts set in Canadian dollars earn .4% and rates set in US dollars earn 3%.
Businesses can also choose to take advantage of the Business Chequing Premium Account which carries a $5 monthly maintenance fee but offers limitless debit. Larger businesses may choose the Business Chequing Elite Account which carries a $24.95 monthly maintenance fee that is waived if a balance of $20,000 or more is kept in the account. In addition, customers that carry the same high balance have special access to a tiered interest rate based on the ending balance at the close of the monthly cycle. Regardless of type, all clients receive their first cheque book for free.
ICICI Bank Canada also offers businesses GICs and term deposits with varied terms that range between seven days to five years. All deposits must be at least $1,000 to qualify. One-year GIC account terms qualify for a .55% interest rate, two-year terms qualify for .65%, three-year terms qualify for .80%, four-year terms qualify for .95%, and five-year terms qualify for 1.05%.
Finally, businesses do have access to lines of credit with varying interest rates along with business loans and foreign exchange management.
ICICI Bank Account Fees
Some ICICI debit transactions carry with them service fees based on the type of account that is held by clients. The HiValue chequing accounts for example charge fees after debit transactions exceed the allowable limit.
The Premium Savings Account also has an associated charge for debits that are conducted at a branch office. All debit transactions carry a $1.50 charge while the HiSAVE Savings Account carries a $5 charge. All ABM transactions are surcharge-free for chequing account holders, but ABM transactions for savings account holders carry a $1.50 surcharge. Additionally, while point of sale transactions are free, there is a $.75 fee if you use your savings account debit to pay.
ICICI Bank Investments
In addition to personal and business banking, ICICI Bank Canada also provides GICS and term deposits for both registered and non-registered accounts. These accounts include RSP, RESP, and TFSA. However, in order to open a GICS account holders must have a balance of at least $1,000. GICS terms can be one to five years with an interest rate that is assigned based on length. A one-term year carries a 1.25% rate, a two-year term 1.45%, three-year term 1.65%, four-year term 1.7%, and a five-year term 1.8%.
TFSA and RRSP Savings
Outside of GICS, clients also can contribute to a tax-free savings account. Additionally, they may also choose to start Registered Retirement Savings Plans. These accounts carry an interest rate of .5% with interest culminating on a daily basis based on the ending balance at the close of the day. These accounts do not have monthly maintenance fees.
ICICI Bank Canada Student GIC Program
International students often take advantage of the Student GIC Program offered by ICICI Bank. They place a designated amount of funds into the account to prove to immigration agents that they have the proper funds to pay for their initial year of education while enrolled in a post-secondary school in Canada.
In order to be eligible for the Student GIC Program, international students must be citizens of Vietnam, Morocco, China, Senegal, India, or the Philippines. The program does carry an administrative fee of $150 Canadian dollars. In addition, students must submit a copy of their passport and a copy of their letter of enrollment at a post-secondary institution in Canada. Other international students can petition for an ICICI Hello Canada Account before leaving their home country.
ICICI Bank Canada Customer Service
ICICI Bank Canada prides itself on offering professional and helpful customer care agents to assist banking customers. The toll-free number for Canada and the US is 1-888-424-2422. You may also send an email to the bank at customercare.ca@icicibank.com. Documentation may be sent via the mail at the address of ICICI Bank Canada, P.O. Box 396, Don Mills, Ontario M3C 2S7. Branch offices are accessible to clients in the provinces of Alberta, British Columbia, and Ontario.
How to Open an ICICI Bank Account
If you want to open a digital bank account such as the HiSAVE chequing or savings account, simply go to ICICI Bank Canada's website and fill out an application. You will then need to mail a cheque in the amount of $50 to the bank to serve as your first deposit.
Some accounts can also be opened via telephone. If you need to open a Basic Chequing Account or a Premium Savings Account simply go down to your local ICICI branch office.
How Does ICICI Stack Up to the Competition?
Equitable Bank and Manual Life Bank are the chief competitors of ICICI Bank Canada. Equitable Bank offers high-interest savings accounts with a 2% interest rate which is higher than ICICI Bank, but ICICI Bank offers a wider range of services which helps deter customers from heading that way. Manual Life's high-interest savings account only yields a .3% which is not comparable.
Strength of ICICI Bank Canada
In conclusion, ICICI Bank Canada is a strong player within the Canadian market and offers valuable services to both business and personal customers. It is also the primary choice of international students because of its competitive GICS program. In addition, it offers industry-high interest rates for high-interest savings accounts making it a desirable choice for wealthy customers.