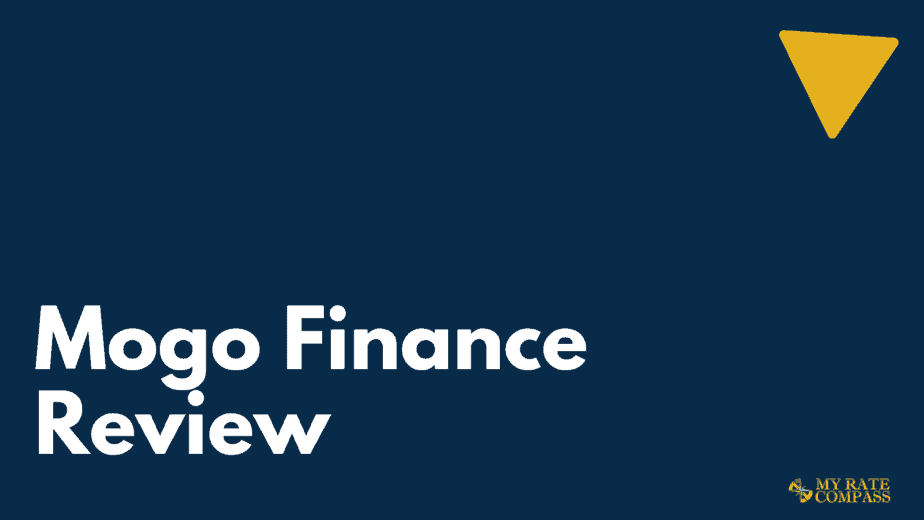 Mogo Finance Review
Mogo Finance Technology, a fintech company founded in Vancouver back in 2003, has been offering a wide range of financial services to Canadian customers. Over the years, they have helped millions of Canadian customers to gain access to the best identity fraud protection services, personal loans, mortgages, and even Prepaid VISA cards. As an Equifax partner, Mogo Finance enables its customers to view their credit scores free of charge.
However, one of the most iconic services offered by this company is their prepaid debit card, which is similar to those offered by its competitors, respectively KOHO and Stack. This card offers you unlimited cashback purchases and great fees for foreign transactions.
In this Mogo review, we'll take a closer look at all the features offered by this company, together with all its services and products. We'll also try to answer all your questions and help you decide whether Mogo is the right financial tool for your needs or you should choose something else.
What is Mogo?
This is a famous Fintech company founded in 2003 in Vancouver, Canada. With offices in Winnipeg and Toronto, they have taken over the market, having over 925,000 members and around 250 employees.
At the moment, in Q2 2020, they are offering 6 main types of products: personal loans, mortgages, identity fraud protection, free Equifax credit score, prepaid debit card and bitcoin exchange services.
To gain access to all of these services, all you have to do is download the Mogo app on your mobile. You can use it both on Android and iOS.
Over the years, Mogo has won numerous prestigious awards, including the Canadian Mortgage Aware for best use of mobile technology, the FinTech Innovation Awards for reaching the final in marketing, and the Braham's Group list in 2015 for becoming one of Canada's top 15 growth companies.
Mogo stands out of the crowd in the Canadian market by offering advanced financial services that cater to millennials and to other tech-savvy Canadians who want to stay in charge of their finances. If you are part of those who prefer to order their rides on the mobile phone, order food at home using mobile apps, or even buy food online and get it at home, then Mogo could be quite appealing to you.
All the services they offer are packed in a user-friendly dashboard that loads extremely fast and works perfectly across a wide range of mobile devices. Inside the app, users can also discover a lot of useful features about their credit scores and can learn how to improve them.
Without further ado, let's dive straight into Mogo's financial services.
Overview of each Product and its Features
Mogo Credit Scores
The days when Canadian residents have to pay $20 just to access their credit score are long gone. You can now get free credit score reports from 3 companies: Mogo, Borrowell and Credit Karma. Some banks also offer these services for free.
While with Mogo you can monitor your credit score from Equifax, Credit Karma allows you to see your actual credit score from TransUnion. You want to monitor your credit on both agencies to get a complete picture of your actual credit score.
You can use the Mogo Credit Scores tool for free. However, note that they might send you several credit card offers based on your unique credit card information. Should you choose to apply to one of these offers, Mogo will receive a commission from the banks or card issuers.
Mogo Fraud Protection & Identity Theft
Also known as MogoProtect, this high-end service protects your digital identity online and alerts you whenever someone else is trying to take advantage of your own credentials. This is a bespoke service that comes at a cost of $8.99 per month. Equifax and TransUnion have similar services.
Because identity theft has become mainstream, it is wise to protect yourself from any potential attack. Cybercriminals can quickly copy your stolen information and open up new bank accounts, which they then can use to use your hard-earned money and gain access to a free flow of cash.
By monitoring your credentials, MogoProtect can see any inquiries made into Equifax and TransUnion. The peace of mind you can gain by using this service far overpasses the cost of $8.99 a month you'll have to pay.
Mogo Mortgages
The Mogo Mortgage service is a specialized service that caters to Canadians looking to purchase a new home and want to get better terms. Whether you want to buy your first home or refinance your mortgage, you can use this service to monitor the entire process and stay in control of your mortgage inquiry process.
This program is specially designed to enable you to pay your mortgage faster and cut the costs associated with paying it. You can leverage your free credit check to get information on what type of mortgage you can get. After a quick application, you can get various customized offers to choose from.
The great thing about Mogo Mortgage is that this company has its own dedicated staff who can guide you through the process and enable you to benefit from the best rates.
Mogo Personal loans
Mogo Money is a core product of Mogo Finance. You can quickly get a personal loan from this company of between $500 and $35,000. This loan is quickly approved if you're already using one of their other services. According to the company's website, existing users can get a personal loan quote within just 3 minutes from a consultant.
Once you secure a loan from Mogo, you can use their app to monitor your fees, outstanding balance, access additional finance options and manage payments. You can even enjoy the best interest rate possible based on your credit score.
Mogo Money offers a wide range of loans, usually categorized in 3 main categories: Mogo Liquid loans, Mogo Mini loans and Mogo Zip loans. These services cater to people with all credit ratings, including those with very bad credit scores.
Mogo Cryptocurrency
Mogo Crypt is a one-of-a-kind service that makes it easy for any Canadian to understand the benefits and perks of cryptocurrencies. You can use this service to quickly learn and sell bitcoin and to stay informed on the latest changes on the market.
With just a 1% fee charged by the company, you can gain the peace of mind that your crypto investment is safe because Mogo is publicly listed. As a new user, you can get a $5 signing bonus, plus another $5 for every referral that joins this program through your personal link.
Mogo Debit Card
This card, which can be compared to the one offered by KOHO, is an excellent way to save money and stay on top of any unforeseen expenses. This cashback reward VISA card is the best possible in terms of cashback amount. You can get up to 3% unlimited cash back on all foreign purchases, 1.5% cashback on all Canadian purchases, all for a $0 annual fee.
The Mogo debit card offers you all the perks of modern credit cards, but it functions as a debit card. The key features of this card are:
– Earn more money as you spend more
– Get instant notifications
– Stay in control of your purchases
– Use the card to improve your credit score
– No annual fees whatsoever
– Enjoy unlimited transactions
– It can be used in any country where VISA is accepted, with a foreign currency fee of 2.5% and an ATM withdrawal fee of $3.
Mogo Advantages and Disadvantages
Let's take a closer look at some of the benefits and drawbacks of choosing the services offered by Mogo.
Mogo Benefits:
– Being a Mogo member comes with certain perks and gives you access to all the 6 products offered by Mogo Finance
– Adjustable interest & repayment rates
– You can enjoy full 100-day money-back guarantee for any service
– You can improve your credit score by simply using the debit card
– They accept bad credit and make it relatively easy for anyone to get approved
– Can offer you large loans
Mogo Drawbacks:
– If you default on your payments, you might have to pay two penalties of around $35
– There are certain loan fees not listed on the Mogo website
Mogo FAQ
Q: What is an NSF Fee?
A: Also known as a non-sufficient fund, NFS fees occur when you don't have enough money to pay for a transaction
Q: How can I improve my chances of approval?
A: The specialists from Mogo look at a wide range of criteria, including income, credit history and employment. By working on these three factors, you can improve your chances of getting approved.
Q: What if I pay my loan earlier?
A: Mogo Finance gives you this option to help you get rid of the debt quicker. As long as you notify them first, they'll charge you nothing for paying in advance.
Conclusion
Mogo is an amazing company that has definitely done a lot for Canadians. This innovative fintech has managed to take credit monitoring and reporting to a whole new level, making it easy for users to save money and take advantage of the best financial services on the market. Mogo Finance truly lives by its slogan, which is to help Canadians "rule their finances".