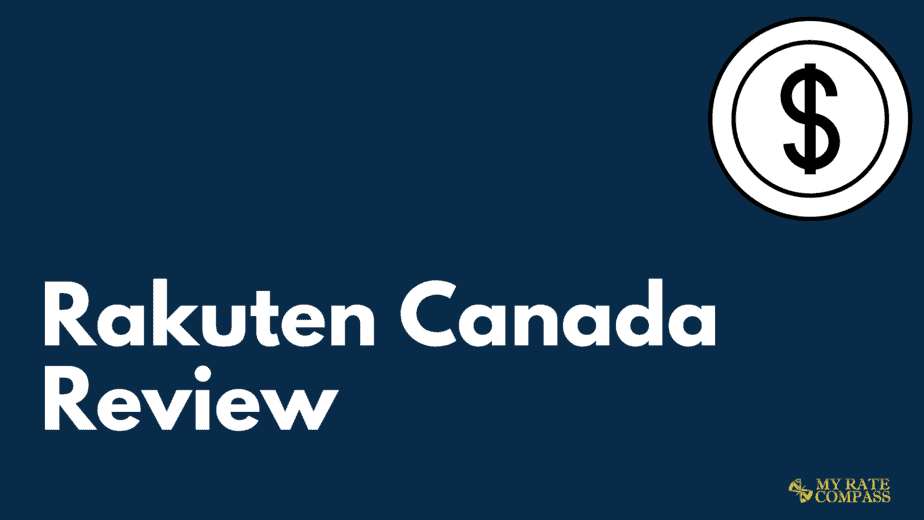 Rakuten Canada review
Rakuten (Ebates) Canada is an online cash back shopping portal for many retailers.Today, we're going to explore the service offered by Rakuten Canada. So, keeping reading to learn all about how this service works, why it exists, and whether it's a good idea to use it.
What is Rakuten?
Rakuten is a Japanese company that provides internet-based services spanning a variety of industries, including media, e-commerce, banking, and more. As relevant here, though, Rakuten purchased the online shopping site Ebates back in 2014 and rebranded that site under its Rakuten moniker.
You may recognize the name Ebates from its catchy television commercials filled with satisfied users all bragging about how much money they saved by shopping on Ebates. But in case you're unfamiliar with Ebates, it was essentially an online shopping portal that would reward users with cash back if they did their online shopping through Ebates.
Ebates was founded in the United States in the late 1990s by a pair of attorneys who sought to provide online shoppers with a way to make the money they were already spending go a little further. When Rakuten acquired Ebates, it retained all the same functionality that Ebates users enjoyed, and Rakuten still provides the same functionality that Ebates did when it was independent.
How does Rakuten work?
Rakuten, at its core, is a way for people to earn cash back on purchases they make through online retailers. Signing up for a Rakuten account is simple, and using your Rakuten account is just as easy.
To sign up for an account, users simply go to Rakuten's homepage, enter a valid email address, create a unique password, and start shopping! Users can also sign in with their Facebook account if they don't wish to add another password to the list of passwords they already need to remember.
Once you have a Rakuten account, you do your online shopping pretty much like you did it before, except that instead of going directly to a retailer's website, you go through Rakuten. In other words, you'll go to Rakuten's website, select the retailer that you're looking for, then shop that retailer's website just like you would if you went to the retailer's site directly. Rakuten also offers an extension for the Google Chrome web browser, which makes it even easier to earn cash back at thousands of online retailers. The extension cuts out the need to go to Rakuten's website entirely, and instead makes it so that shoppers can do their online shopping as usual but still reap the benefits of their Rakuten membership.
Once you make a purchase, Rakuten rewards you with cash back based on a certain percentage of the total price of your purchase. So, viewed from one angle, Rakuten users are getting paid to shop. But the more accurate way to look at it is that Rakuten provides shoppers with a way to receive discounts on items by going through Rakuten first instead of going directly to the retailer. Still, the end result is that you pay a lower price for an item that you were going to buy anyway.
Rakuten currently operates in six countries, including Canada and the United States. In this regard, Rakuten partners with over 700 Canadian retailers and more than 2000 retailers in the United States. These include industry leaders such as New Balance, Sephora, Lululemon, Old Navy, and many more. Although cash back earned from Canadian and United States retailers is tracked in separate accounts, Rakuten Canada users can still enjoy the benefits of their Rakuten membership when shopping at their favorite U.S.-based retailers.
How does Rakuten pay me?
Like we mentioned earlier, Rakuten "pays" its users by giving them cash back on purchases they make through online retailers. In other words, whenever a user makes a purchase from a qualifying online retailer, Rakuten calculates a percentage of that purchase and essentially refunds that amount to the member. Rakuten then places that cash back in the member's account and pays it out four times per year.
For example, let's say you spend $100 on a pair of shoes from a brand that partners with Rakuten, $100 on an electronic device from another partner brand, and $100 on a set of tools from a third partner. Let's also assume Rakuten offers 10% cash back on the shoes, 1.0% cash back on the electronic device, and 5.0% cash back on the tools, as these figures are in line with the cash back rates that Rakuten actually pays.
This works out to $10 cash back on the shoes, $1 off the electronic device, and $5 off the set of tools. All totaled, this comes out to a savings of $16, all without lifting a finger! After all, you were going to buy those things anyway, so why pay full price if you don't need to?
Rakuten will then place that $16 in your account and hold it there until the end of the quarter. At that time, you can choose to have your Rakuten rewards paid out via paper cheque or deposited into your Paypal account. You can also elect to have Rakuten gift your cash back to a friend, family member, or charity of your choice. The only condition is Rakuten requires members to have at least $5 in cash back in order to receive a payout.
Rakuten also offers a gift card store, which allows members to use their cash back to purchase physical or electronic gift cards to their favorite retailers. This is another great way to turn your Rakuten cash back into a nice gift for friends or family.
How does Rakuten make money?
All this probably sounds pretty great, but you're likely wondering what's in it for Rakuten. After all, Rakuten isn't looking to just give online shoppers a reward, they're out to make money for themselves, too.
Rakuten is part of a larger industry called the associated marketing industry. All retailers, whether online or physical, compete for shoppers' business, and retailers are always looking for new ways to increase traffic in their stores. Rakuten helps drive traffic to online retailers by offering incentives to buy those retailers' products over those of a competitor.
Say, for example, you're a Rakuten member, and you're in the market for a new television. You find the model you want to buy at two different online retailers. But one of those retailer is a Rakuten partner and the other isn't. You're more likely to buy that television from the Rakuten partner than the competitor because, after factoring in the cash back you receive from Rakuten, you'll ultimately pay a lower price at the Rakuten partner than the competitor. It's really as simple as that.
Rakuten then receives a commission from that retailer as a reward for sending you, the customer, their way. After all, if that retailer didn't partner with Rakuten, you may have bought your television from their competitor instead.
Drawbacks of Rakuten
Rakuten is a very useful tool that can go a long way toward saving consumers money. But it's important to keep in mind that Rakuten is not a panacea for online shopping designed to be the one and only place consumers should go when shopping online. Instead, Rakuten is just one component of a comprehensive shopping plan that consumers should use to ensure they always get the best deals.
First, Rakuten is not designed as a price-matching tool. So, while Rakuten offers one way to pay a lower price for an item you were planning to buy anyway, it may turn out that even after accounting for Rakuten's cash back, you could ultimately pay a lower price for an item somewhere else. For example, say you could buy an item for $100 through a Rakuten partner and receive 10% cash back. The effective cost of that item would be $90. But, if you could buy the same item for $80 from a different retailer, it wouldn't necessarily make sense to buy the item through the Rakuten partner just to receive the cash back. For this reason, it's still important to shop around for the lowest price possible even if that means forgoing your Rakuten cash back on certain purchases.
Second, depending on your shopping habits, Rakuten could incentivize members to buy more things online than they need. So, even though it's exciting to watch your Rakuten rewards accumulate, it's important to remember that you must ultimately spend money in order to earn those rewards. For this reason, it's important to remember that Rakuten rewards are more akin to merchandise discounts than they are to members "getting paid to shop."
Conclusion
Rakuten is just one more way that the internet has modernized commerce and made it easier for consumers to seek out the best deals. So long as users remember to still shop around for the best deals and don't get carried away with accumulating cash back, Rakuten is a great way to save money on purchases you were planning to make anyway, ultimately helping your money work for you.