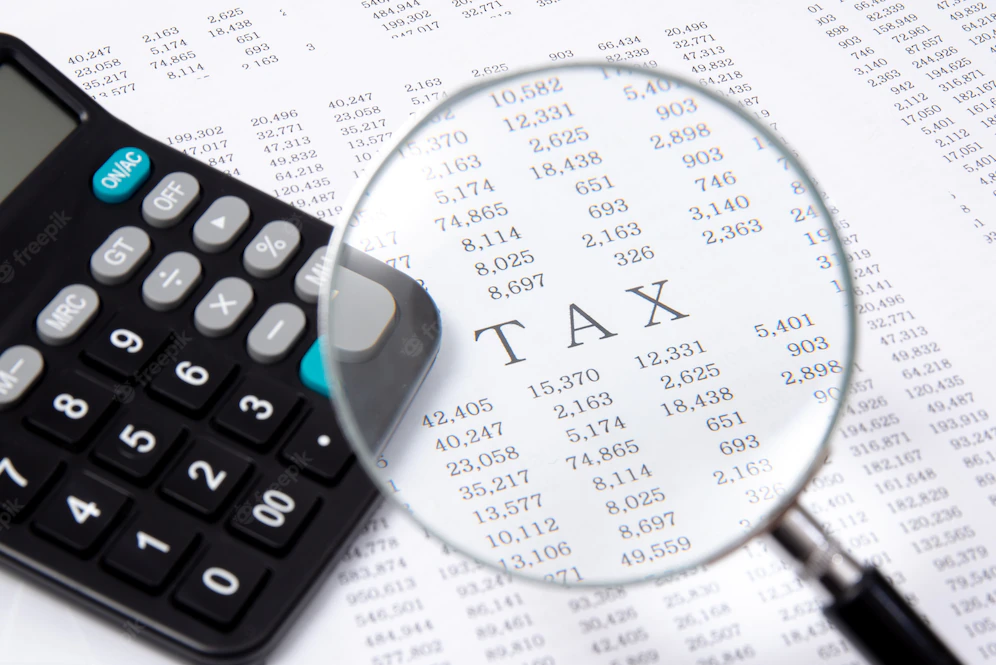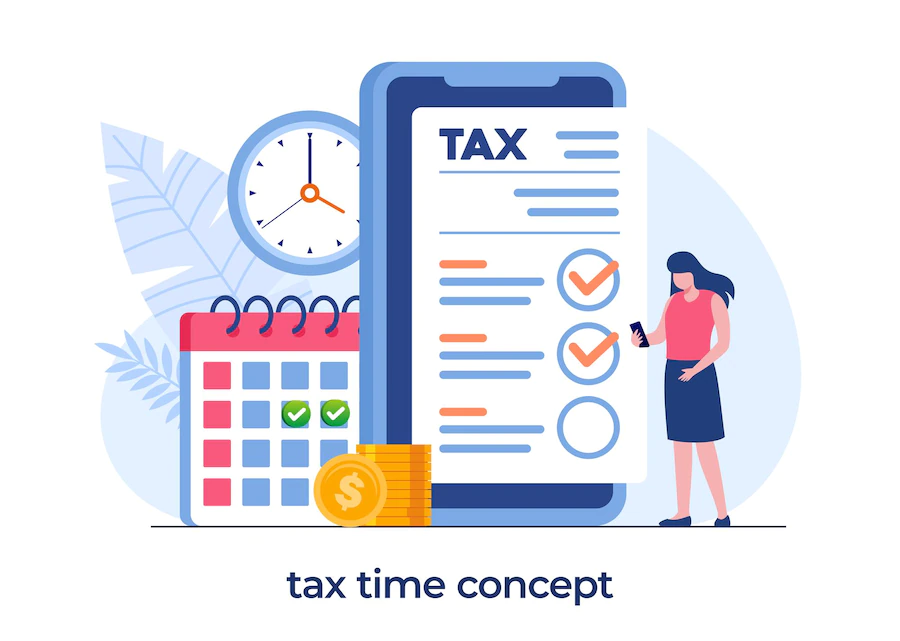 What is Wealthsimple Tax? Does it make tax filing easier? Can everyone use this tax return software? What are the benefits? Is there any downside? There might be so many questions in your mind about Wealthsimple Tax, and you need answers. We will provide those so you can file your taxes with confidence.
Wealthsimple Tax is a tax filing software. It makes tax filing easier for everyone, both beginners and not. Once you use this software, you will appreciate how easy it is. It will make the entire complicated process simple for you. You do not need to spend hours understanding your tax documents. You will also not need to wait long to receive your tax refunds. You will find everything easy to do, fast, and hassle-free.
The Wealthsimple Tax is electronic tax software, and you can complete everything online. You will get all the help you need. You will also receive the refund within days. However, you will have to wait for weeks in normal conditions.
What Is Wealthsimple Software?
Wealthsimple Tax can make tax filing easier for you. It used to be called SimpleTax, which had been around since 2012. It rebranded as Wealthsimple Tax in 2021. However, while SimpleTax was created by Justin Reynan, Jonathan Suter, and Allison Suter, Wealthsimple Tax is the creation of the top Robo-advisor of Canada.
The software has received CRA certification and can use the NETFILE transmission service to enable its users to submit their tax returns online. It has also received Revenu Quebec approval. Both these prove the credibility and usability of this tax filing platform.
You can use Wealthsimple Tax for both simple and complex tax situations. The residents of all the territories and provinces in Canada can use this software for tax filing. Many prefer this software since it is simple and easy to use. It is also free, but you can make a donation if you find it helpful.
What Are The Features?
Wealthsimple Tax can help all tax filers with the complicated process of tax processing. It is NETFILE approved, so you can use it safely. It meets the CRA requirements for privacy and encryption. You will also get your return within days. You can import the return of the previous year. You can import the data from the CRA directly. More importantly, you will get step-by-step guidance, and you can customize your return. The software can manage the tax filing of small businesses, self-employment, and property investment income.
Additionally, it features a smart search function. Users can use this function to find deductions. Users can also auto-fill their returns with cryptocurrency losses and gains from around 300 wallets and exchanges. You can optimize your refund as well. Whenever needed, you can reach out to their support team. They are available through phone, chat, and email.
Apart from all these, Wealthsimple Tax features an RRSP maximization calculator. It will maximize any RRSP for the highest refund. You can expect a maximum refund guarantee on tax filings, including spousal dividend claims, carryforward amounts, and pension splitting. There is a re-filing functionality as well. It will enable users to make adjustments after filing.
What Is The End Cost?
As stated earlier, you can use this tax software for free. You could, of course, choose its leading competitors, which also offer free versions. However, they do add improved features to their paid plan, so their free option does not help much.
With Wealthsimple Tax, you get all the features, 100% free. If you find it helpful for your business, you can donate around $10 or $20. Many users do, and they support the software to help more people in filing their taxes.
How Does It Work?
First of all, Wealthsimple Tax is easy to use. You do not need any expertise to use this tax filing software. Here are a few steps you will have to go through to use this.
Visit the Wealthsimple Tax website, and you will find a Start Your Tax Return button. Click it to create your account. You will have to enter a few details, including your name, date of birth, marital status, address, and the province of residence.
Once you have an account, you can use the dashboard to file your tax returns. Log into your account and check the top menu bar. Click the Taxes button, and it will take you to Wealthsimple Tax. Also, it is available on the Apple Store.
To import your documents, you will have to answer some basic questions first. Afterwards, you will have to link your CRA account. Once linked, the software will import your documents from the CRA and auto-fill the returns. The software will streamline the tax filing process and ensure fast returns.
After going through the above steps, you will have to answer a series of questions about your financial situation. Wealthsimple Tax will ask you about your investments, income, and tax situation. All these will help the software determine the qualified deductions and returns. However, you can monitor it by using the navigation menu. The menu will be available on the left side of your screen.
Before submission, you will have to verify all the data. If there are any suggestions, you can go through them. Wealthsimple Tax enables its users to address all their concerns before submission. You can double-check your tax details as well.
After reviewing your return details, you will have to use the CRA NETFILE functionality for submission. When there is a direct deposit with the CRA, you can get your refund within two weeks.
By following these simple steps, you can file your returns. You can also receive the refund within the minimum possible time.
How To Use The Customer Service
The customer support of WealthsimpleTax is approachable and accessible in various ways. You can reach out to them if you have any questions or want clarification. Also, you can contact them through chat, email, and phone.
If you have any tax-specific questions, you can access the extensive knowledge base of the software. Use the Help section if you have questions during the filing process. There will be hyperlinked parts related to tax filing. All these can support your filing process.
Pros of the Wealthsimple Tax
1. Maximum possible refund guarantee

2. CRA NETFILE Certified

3. Easy to access, safe, and free

4. Easy and fast returns

5. User-friendly interface

6. Available for Canadian residents

7. Extensive support in various ways

8. One-stop solution for all tax filers

9. Crypto tax filing and auto-fill

10. Useful calculators
Cons of the Wealthsimple Tax
1. You might not get extra add-ons

2. First-time filers might find it complex
Is There Any Bonus?
As mentioned earlier, Wealthsimple Tax is straightforward and free to use. Users can file returns through the CRA's NETFILE system for free. You will also get a bonus. They will pay you $15 if you complete your return using an exclusive link.
While the software is free, you can donate if you want. Once you complete your submission, you can pay through the "Pay what you want" button. If you choose to show your appreciation by donating, you have a flexible payment option. You can use an Interac eTransfer or pay via PayPal or credit card.
Is There A Premium Account Option?
Yes, you can have a premium account. You can upgrade your existing free account to a premium one whenever you want. The benefit is that you will get the help of a tax expert, as well as audit and email support. Again, it is optional, and the free version is all you need for tax filing.
Why Should You Use Wealthsimple Tax?
Wealthsimple Tax software works with a simple purpose. It will make complex tax filing easier for you. With this software, you can file taxes on time and at a low cost. The process of other tax filing software might be a bit more complicated, and their refunds take time.
Wealthsimple Tax can support many filing processes, including self-employment income, investment, and rental income. More importantly, if you invest in cryptocurrency, you might not find a better platform to file your taxes.
Final Verdict
Many of us find tax filing complicated. Even experienced tax filers look for help to make the process easy and hassle-free. However, many platforms charge a fee or use a complex interface. Therefore, beginners take time to familiarize themselves with the process.
If you want a safe, free-to-use, and simple tax filing software, consider using Wealthsimple Tax. You will find it straightforward, and you can file taxes with the CRA directly. You can get personalized advice and extra attention with a premium account.