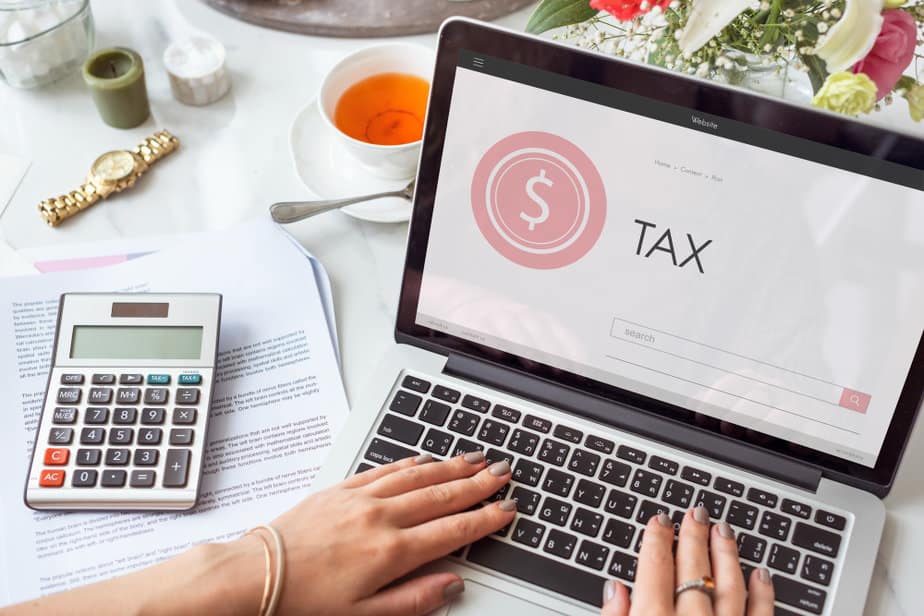 Are you looking for ways to get more money back from your tax return? If so, you're in luck! There are a few simple things you can do to ensure that you get the most possible money back from your taxes. Keep reading to learn more.
Know what deductions you can take before filing your taxes
Filing your taxes can be complicated and time consuming, but knowing what deductions you can take beforehand will make things a lot easier. You should look into the deductions available to you in order to figure out which ones apply to your situation, as well as any additional forms or documentation needed for their completion. This will help you maximize the tax savings that you can get, while also reducing the amount of time it takes to complete your filing. It's important to remember that each deduction is different and requires different qualifications, so take the time to understand them thoroughly before submitting your tax return. Doing this now may save you a lot of stress in the near future.
Keep track of your expenses throughout the year
Keeping track of your expenses over the course of a year is one of the best ways to establish financial stability. If you know where your money is going, you're less likely to overspend and more likely to create a plan for saving and investing in the future. You don't have to be an accountant to keep track of your expenses. All it takes is discipline and knowing what areas you need to monitor. Start by keeping all receipts, both online and physical, so that you have an accurate record of what you are spending. Then, review your bank statements regularly, checking for duplicate payments or fraudulent charges on your card. Finally, set aside a few minutes each week to total up all expenses so that you can compare it against any budget you have established or just see where your money is going. In the long run, investing time into tracking your expenses will help you reach greater financial health!
Invest in a good tax software or accountant to help maximize your return
When it comes to tax season, the right tools can make all the difference in maximizing your return. Investing in good tax software or an accountant is a great way to ensure you are taking advantage of all available deductions and credits – making them well worth their cost. With the help of software, such as TurboTax, or a skilled human resource, like an accountant, filing taxes doesn't have to be so daunting and complicated. The best part is you get to keep more money in your pocket when the taxes are done! Taking control of your finances can improve your financial future and peace of mind so why not give it a try this year?
Stay organized and don't procrastinate when it comes to filing your taxes
One thing that can really help you get ahead on filing your taxes is to stay organized and don't procrastinate. Planning ahead, making sure you keep detailed records of all your income and expenses throughout the year, and gathering all relevant information well before tax season comes around will help make the entire process easier. Furthermore, helping yourself out by using online resources or a tax professional will ensure that you leave nothing on the table in terms of deductions, credits and other potential tax benefits. All these steps lead to more efficient filing of your taxes when due so you can avoid late fees or penalties from government agencies.
Understand the difference between a refund and an audit
Knowing the difference between a refund and an audit can come in handy if you are trying to manage your tax filing or other financial situation. A refund comes from having paid too much tax, meaning that when filing, you have overpaid and will get money back from the government or other taxing authority. An audit, on the other hand, requires that you provide evidence of your claims so that the government or other taxing body can look into any discrepancies with what was reported by taxpayers. It is important to remain organized and up-to-date with paperwork related to your taxes to ensure that any issues discovered during an audit are quickly resolved. Preparing ahead of time helps minimize the stress associated with auditing!
Don't be afraid to ask for help if you need it
Many of us want to be self-sufficient and complete tasks on our own. However, it is important to remember that seeking help when difficult tasks come up is a sign of both strength and maturity. Asking for support can open doors to advice and resources that we may not have access to otherwise. It is okay to recognize when you need extra help and don't be afraid to ask people who care about you or professionals who can provide assistance. Everyone needs a hand sometimes; learn how to reach out so you can get the help you deserve.
By following these tips, you can help make the process go a little bit smoother and ensure that you get the most out of your return. And if you're still feeling lost, don't be afraid to ask for help from a professional. There's no shame in admitting that taxes aren't your thing – after all, they're not everyone's favorite topic. But by being proactive and getting organized, you can drastically reduce the amount of stress associated with filing your taxes.
With the right preparation and mindset, you can make it through this process with ease. Good luck with your tax filing journey and have a successful tax season!