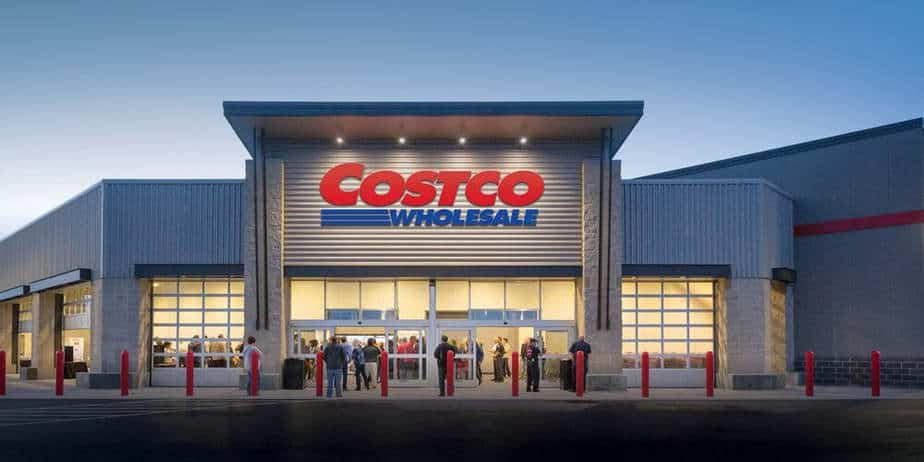 With 105 locations across Canada, Costco is a bulk shoppers paradise. To shop there, you need a membership, which comes with a fee. Memberships have various levels, some of which have extra benefits. Deciding if a Costco membership is right for you depends on a few factors. Whether or not a location is near you and your bulk purchase needs are a few factors to consider. To learn more about being a Costco member and if it is the right choice for you, continue reading below.


About Costco
Costco is an international chain which operates membership-only retail stores. In 2020, Costco was the fifth largest retailer in the world. The chain has stores in 12 countries with plans to open stores in 2 more countries by 2022. While their reach in countries around the world seems small, Costco is constantly opening new locations in existing markets. Their memberships allow cardholders to shop at any location in the world and online.
Costco opened its first store in Seattle in 1983 but has had a series of corporate merges since its founding, making its first official store a Price Club in San Diego in 1976. Costco has their own private label, Kirkland Signature, which accounts for a large amount of Costco's sales. The idea of Kirkland Signature was to provide brand name quality at affordable pricing, while creating a recognizable and reliable brand outside the Costco name.
Costco Benefits
As a Costco member, you receive a ton of benefits in exchange for a fee. Check out the various perks by membership level below.
Included with all memberships
Shop at all locations around the world and online
Get two membership cards with one membership to allow people in the same household to share a membership
Access to Tire Centre, Hearing Aid Centre, Optical Centres, Pharmacy services while you shop (at locations with the listed services)
Online shopping at Coscto.ca
Costco Travel, an integrated travel service


Executive membership benefits
2% reward on purchases (limits and conditions apply)
Exclusive deals
Complimentary subscription to Costco Connection magazine
Costco Membership Levels & Costs
There are two levels of memberships at Costco. The Executive membership and the Gold Star membership. The Gold Star membership costs $60 per year and the Executive membership costs $120 per year.
If you are a business owner, you can get the business equivalents of the above cards. They cost the same amount but allow you to add up to 6 additional cards, at a $60 fee per card, allow you to purchase for resale, and give you access to the Costco Business Centre. The membership levels are called the Business Executive membership which costs $120 per year and the Business membership which costs $60 per year. To qualify for the business memberships, you must provide Costco with your business' resale information.


Costco Advantages
Quality products at low prices
Costco has a wide selection of products but maintains only one or two options of each product type. This allows Costco to negotiate the best possible pricing for themselves and their members. The strategy puts quality control and price in Costco's hands. They do the bargain hunting and product testing to ensure they are getting the best option that will sell indefinitely.
In turn, companies are eager to get on the shelves at Costco because it gives them mass distribution and sales without having to worry much about the competition. If a product is not of high quality and sales, Costco will quickly remove it from its shelves.
As a Costco member, you can be confident Costco is doing a large part of the work you would normally have to do to get the best and cheapest deals, both in price and quality.
Bulk products
When a consumer buys in bulk, it means they have enough supply to last some time and are saving money per unit of product bought. Most of Costco's products are sold in bulk, not individual units. Costco allows members to stock up on goods less often and in quicker trips.


Simple returns
The Costco return policy is one of the best out of any retailer. They have a complete satisfaction guarantee and will refund almost any product, in almost any case. Your membership tracks all your purchases, so you do not even have to worry about your receipt.


Low theft, increased savings
Costco has exceptionally low theft because of their bulk shopping and membership model. Members are required to show their membership card upon entering, at the register and when exiting with merchandise. This reduces theft in Costco stores and the savings are redistributed to members.
Costco Disadvantages
Membership fees
Paying a membership fee to shop at Costco can be a big draw back for many individuals. While prices in the store are better than most other places, to calculate the breakeven point is nearly impossible. If you will not shop at Costco often and in larger quantities, paying a membership fee simply may not be worth it.
Wasted produce
While buying in bulk can save you money, if you are not able to utilize all your Costco purchases, that is money in the garbage. Shopping at Costco and buying bulk products will need some planning and lots of mouths to feed. Be ready to prepare, freeze, and store some of your bulk produce and meats. If you do not have the bodies to feed or the space and time to make sure you use everything before it expires, Costco may cost you more money than it's worth.
Bulk goods need lots of storage
Another thing about bulk purchases is the storage space required for all the goods. Do you have enough space in your fridge, freezer, cupboards, and pantries for all the bulk goods? If not, buying large quantities of anything may not make sense for you.
Remarkably busy
When you are going to any Costco you can expect to wait at the cash for at least ten minutes. While you are strolling through the store you are highly likely to bump carts with at least one other person. All this crowding, lining up and bumping into others could be a stressful experience, and you may decide against the savings and membership just so you can have peace of mind.
Limited brand choices
While Costco does its best to bring you a variety of products, they do this by limiting the number of brands they carry. If you like experimenting with a few different brands or you like less popular brands, you may have a hard time finding what you like at Costco.
What payment methods are accepted at Costco?
Costco Canada does not accept VISA. If you are shopping in store, you have a few payment options including, cash, debit, and MasterCard. If you are traveling to the US however, they accept VISA and not MasterCard. The reason Costco makes these exclusive agreements with one or the other company is because by doing so they are charged less fees and can forward the saving to their members.
What is the Costco return policy?
Costco will refund your membership fee in full if you are not satisfied with it. They also guarantee full satisfaction with every product they sell and will accept returns on any product in any time frame.
The only exceptions to these rules are as follows:
Electronics will only be refunded within 90 days of purchase.
Diamonds can be returned but for jewelry containing a 1.00 kt diamond or bigger, Costco will need more time to verify the diamond and will issue a refund upon verification after 2 to 5 business days.
Cigarettes and alcohol will not be accepted for return or refunds.
Products with a limited useful life expectancy, like tires and batteries, may be sold with product specific warranties and return policies.
Custom Installation Services, as well as any other Costco services, cannot be returned or refunded.
Costco may change their policy or have special policies regarding certain products as they choose, but generally have one of the best return policies in retail. It also isn't a requirement for you to present the original receipt when making at return at Costco because they store all the purchase data electronically under your membership.
Divisions of Costco
Costco has multiple divisions which offer varying services. A list of each division and what services they provide can be found below.
Costco Gas
Costco has gas stations for its members. These gas stations are completely self-serve, with extra long hoses that can reach either side of your car. They accept Mastercard, Debit or Costco Shop Cards for payment. All vehicles travel in one direction and attendants direct you to the next empty pump. This is done like most things at Costco to ensure the best savings and most efficient service for its members.
Costco Travel
This is a travel service that Costco offers its members. Costco has setup agreements with a few companies to offer the best travel deals. These prices are always upfront and never include hidden fees. Costco employees who are trained travel professionals will help you plan and book your vacation. Executive members earn 2% rewards on travel purchases made through Costco travel.
Costco Photos
A full photo centre is available to members. With Costco Photo Centres, you can order canvas prints, photo books, regular prints, enlargements, personalized stationery, and use their photo storage. Costco Photos offers the Costco satisfaction guarantee on all orders, affordable pricing and has flexible delivery and pickup options.
Costco Pharmacy
This is a full pharmacy, with medication review, vaccinations, and all your prescription needs. With Costco Pharmacy, you can track your prescriptions status online through your membership account. You can even have prescriptions transferred or mailed to you through Costco Pharmacy. Many Costco Warehouses have Costco Pharmacies located inside for shop-while-you-wait convenience.
Costco Online
Costco extends its amazing pricing, products, and services online. Members can use their card to setup an account to shop over the web. When shopping online, members can use both VISA and Mastercard. In addition, Costco offers free shipping for most purchases.
What to watch out for when shopping at Costco
When shopping at Costco, you will want to do a few things to maximize your experience and get the most out of your membership. When possible, go to a location with more services, so you can get gas, use the pharmacy, and change tires, if you need to, all in one trip. Gas at Costco is significantly cheaper than at your local gas station and, if you are executive member, you earn 2% rewards on your gas.
To avoid crowds, shopping on Monday, Tuesday, and Wednesday is favourable. Other days of the week or the weekend will be busier. Always bring a list of what you need for efficiency. Costco, like many other stores, has all the staples in the back corner so you must walk through and look at the more expensive consumer goods first. If you make a list and stick to it, you avoid spending more money. Stick to non-perishable goods as well. While fresh produce and meats can be a good bargain at Costco, you might not be able to get through these before they expire. Buying only what you need and can realistically use is a good strategy for both space and your wallet.
Finally, just because a product is at Costco, it does not mean it is the cheapest or best deal. Still consider other shops and get to know the pricing of the goods you enjoy buying for ample optimization.
Is a Costco membership worth it?
Costco is one of the few stores that requires a paid membership to shop at. For this reason, many individuals seriously consider if it is worth it before signing up for a membership. Ultimately, your personal spending habits, finances and lifestyle all play into whether or not a Costco membership is right for you. Generally speaking, if you have a large family or many people living in your household, Costco will help you save on bulk purchases. On the other hand, if you have a small or single person household, you may find the bulk product offerings too much for your needs.