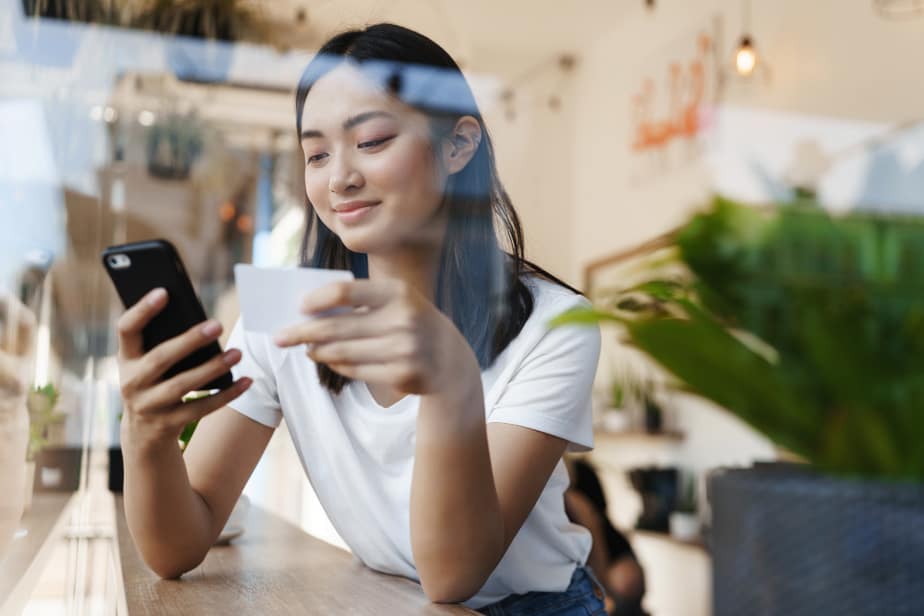 Credit cards are one of the most common, convenient, and accessible forms of credit. As long as you have a decent credit score, you can access a credit card. In the case of individuals with poor credit, you can still access a secured credit card. Most credit cards have higher than average interest rates, normally around 20%. You can avoid interest costs by always paying your balance on time and in full. Furthermore, credit is a common payment method, with the average Canadian having 2 credit cards.
Despite the financial freedom that credit cards offer many Canadians, they can throw people into a downward cycle of debt. It is very easy to spend with a credit card now and worry about the consequences later. With accruing interest payments and negative effects on your credit score, it's understandable why some people might consider cancelling their credit card.


Why Cancel My Credit Card?
A common reason why people want to cancel their credit card is to stop them from spending uncontrollably. It is easy to spend now and pay later which can cause financial struggle. Another plausible reason one might want to cancel their credit card is because they don't use it anymore.
Potential Consequences of Cancelling a Credit Card
Before you cancel your credit card, remember that there are consequences for your credit score and financial freedoms. Cancelling your credit card can hurt your credit score because:
Credit history is shortened. Potential lenders look at your credit history and assess its length as an indicator of your financial responsibility. If you've managed a form of credit effectively for a long time, it looks favourable on your credit report. However, if you cancel a credit card, the history of that card will be removed thereby shortening your history.


You increase your credit utilization ratio. A credit utilization ratio is a measure of how much debt you're currently using against how much credit is available to you. A lower credit utilization ratio looks better on a credit report and to a lender. A lower ratio is also better because it demonstrates that you're not dependent on credit. If you cancel a credit card, you automatically increase your credit utilization ratio by decreasing the amount of credit available to you, which hurts your credit score.


You limit your diversification of credit. Diversification of credit helps your credit score, as it demonstrates your financial ability to manage a variety of debt. If you cancel your only credit card, you remove a form of debt from your once-diverse mix, and that can hurt your credit. However, if you have more than one credit card and you only cancel one of them, this particular issue with diversification doesn't apply.


Limitation to financial freedom. Even though it's easy to rack up credit card debt, that doesn't mean that credit cards aren't useful. They can be used to finance certain purchases or for emergency expenses, among other things. Eliminating access to a credit card could leave you in a tricky financial position down the road.


Loss of rewards. Some credit cards are linked to rewards programs. If you have a rewards balance attached to your credit card, you're risking the loss of those benefits by cancelling the card.


What Alternatives Are There to Cancelling My Credit Card?
If you're struggling to manage credit card debt, there are some actions you can take before cancelling your card. Check them out below.
Hide Your Credit Card
If you don't want to use your credit card as often as you do, consider putting it away for a while. You could hide it in a drawer, or somewhere else you won't be tempted to use it. This reduces the desire to spend money.
Consider obtaining another loan to pay off your credit card debt
If you could access a loan at a low interest rate, it could be worth securing that loan to pay off your credit card debts. By addressing your debt, you might feel better about your finances and feel less pressured to cancel your credit card. In addition, taking action with your credit card debts can motivate you to form better financial habits, such as not leaning on credit to make ends meet.
Decrease your credit limit
If you reduce the limit on your credit card, you're forcing yourself to spend less. Fortunately, requesting a credit limit decrease is much easier than requesting an increase. Normally, your request can be processed in a few days.


How to Cancel a Credit Card
After considering all the risks and alternatives, you may decide that cancelling your credit card is the best option for you. Here are the steps to follow to cancel a credit card:
Cancel any subscriptions and recurring payments, and pay your balance. Some subscriptions continue to bill your card, even after it's cancelled. To avoid the confusion of something like this happening, cancel any credit-card paid subscriptions before paying off your balance.


Redeem rewards. If you have any rewards attached to your credit card, use them before cancelling the card. It is likely that you'll lose these rewards when you cancel.


Cancel your credit card. You can cancel by calling your credit card issuer, or cancelling online. Also, ensure you have written proof of the cancellation so that you can use it in case the creditor contests the cancellation.


Examine your credit reports. Your card cancellation should show up in your credit report. Be sure that the cancellation was acknowledged.


Dispose of the card. The physical credit card has important information on it, such as your name and financial information. Cut up the card and throw it away after cancelling.


Final Thoughts
Cancelling your credit card poses risks to your credit and lifestyle. However, everyone's circumstances are unique. Getting rid of a credit card may be the wrong choice for some, but the best choice for others.